How little can you get away with?
Untapped is published by the design company
Henrybuilt
.
ROUNDTABLE
02.27.2023
Making Use of End Users' Indispensable Wisdom
An entertainment lawyer and a physician have the same message for their respective fields: To make progress faster, talk to those experiencing pain points.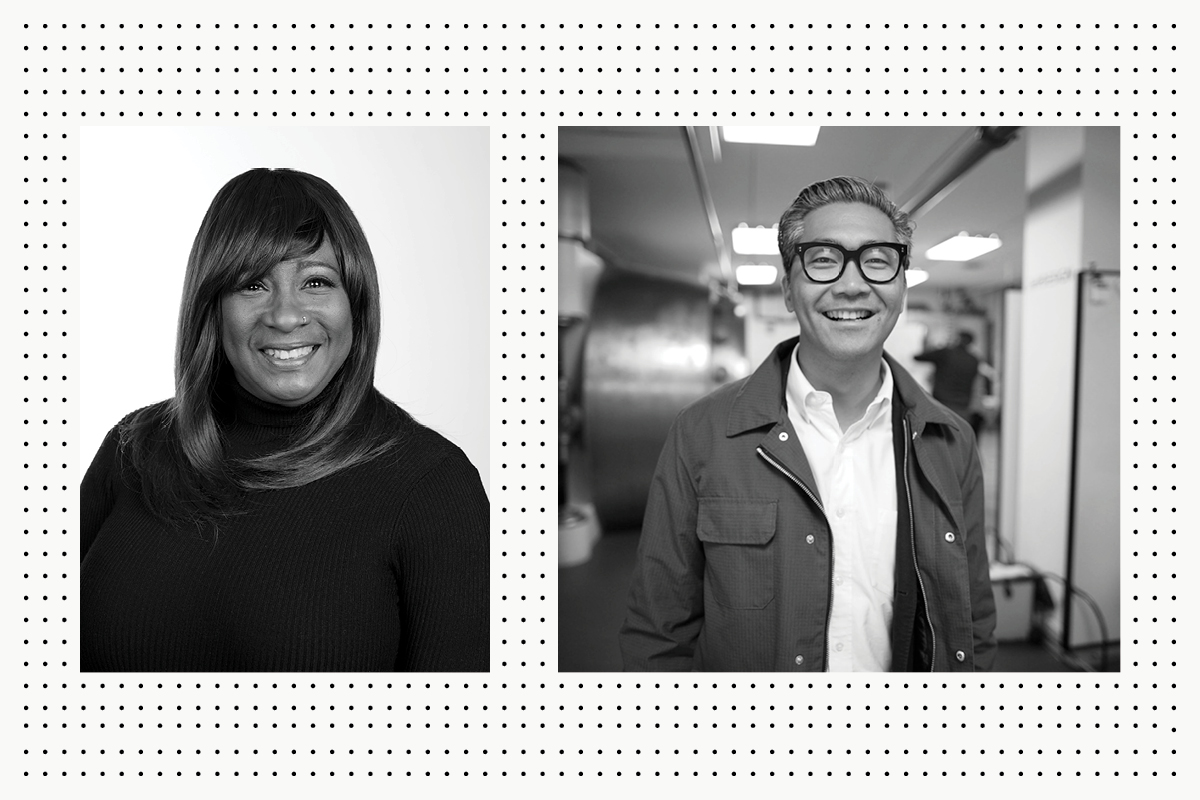 Design thinking, on the highest level, posits empathy as a problem-solving tool. A reframing device that was ushered into the mainstream by IDEO co-chair Tim Brown's 2008 article in the Harvard Business Review—and that was swiftly enshrined as a buzzword, embraced by enterprising companies of all kinds—the method has been criticized for its blind spots, such as a potential to oversimplify problems or to rely on anecdotes instead of data. There's no formal process for performing design thinking (as various five-step, seven-step, and other variations attest), and it can seem outdated, with ample room for error: A lot of the time, those wielding it are not designers by training. In terms of a strategy for puzzling out obstacles, the approach feels far from revolutionary, seeming to advocate for the old cliché of putting yourself in someone else's shoes. 

The most compelling aspect of design thinking might be how it implicitly defines knowledge: as something that resides in end users' feelings and experiences, available to be mined, interpreted, and employed to define actual problems and possible solutions. It's this aspect of the methodology that prompted entertainment lawyer Tonya Butler, chair of the music business/management department at Boston's Berklee College of Music, and Bon Ku, an emergency physician at Philadelphia's Thomas Jefferson University Hospital and the school's assistant dean for health and design, to make design thinking a central part of their work with the next generations of their respective fields. 

Both lead singular initiatives: Butler helped develop Berklee's bachelor of arts in Music Industry Leadership and Innovation program, launched last fall, which provides students wanting to work on the business side of the trade with a foundation in design thinking as a framework for generating change. (Michael Hendrix, a partner and design director at IDEO, is among its instructors.) Courses posit the mindset as a key to unlocking new ideas for everything from synthesizing music to public relations to improving connections among artists, record labels, and streaming services. 

Ku directs Thomas Jefferson University's Health Design Lab, a think tank and maker space he co-founded in 2014 so that students, medical practitioners, architects, and designers could develop new concepts for the health care sector. Design heavyweights have contributed to the lab's efforts, including the architecture firm KieranTimberlake, Stanford University's Hasso Plattner Institute of Design, and graphic designer Ellen Lupton, who, with Ku, co-authored the 2020 book Health Design Thinking, now in its second edition. 

Butler and Ku keep their output's end users top of mind. They continually ask their students to interact with the communities they aid, and to interface with them in and outside the classroom. To get a clearer view into their work, we recently asked Butler and Ku about their user-focused approach to problem-solving. "We're both in the service industry," Ku says. "The better we understand the people we're trying to serve, the better their care will be."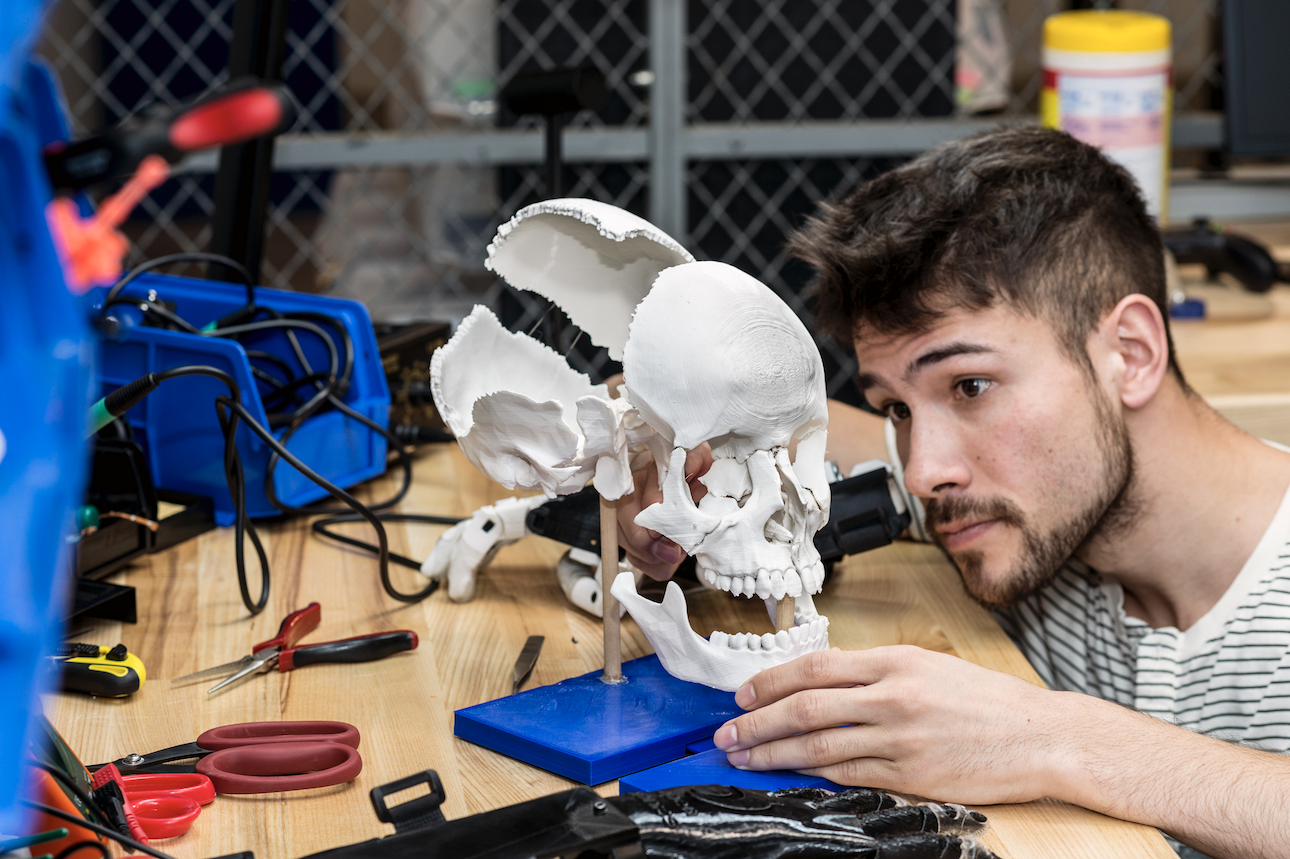 How do you define design thinking?
TONYA BUTLER: It starts with empathy. For the students in our new bachelor of arts program, the fact that they are not musicians means they have to understand how musicians think, what they need, what they deal with, what problems they run into.
On the first day of class, we had students go out and survey as many students they possibly could, and ask, "What's the biggest issue you're facing as you embark on your career in music?" Many of the answers were things we never would've thought of, like their confidence, or their mental wellness—they are overwhelmed; they are stressed. Most of us start off with a problem that we think is the issue, never having asked our audience. That's where I want my students' creativity to begin: with their audience.
BON KU: One hundred percent agree. Empathy is a core principle in our lab. For example, prototyping can help us develop empathy for a user. We had medical students this past summer working on redesigning the IV pole, which hadn't been redesigned on a large scale since 1910. Developing prototypes and testing it out on different patient populations helps them develop empathy for different types of patients. A pole that might work for a patient just recovering from bariatric surgery may not work for a kid in a pediatric hospital. And it's not like you have to gain empathy before you prototype; these things can go hand in hand.
I also want to point out some of the criticism we've gotten, which is: "You're entering into a design space, but you didn't go to design school. It's like a doctor operating on patients without going to medical school." I'm like, yeah. No one wants someone who didn't go through medical training to take care of patients. But we're not trying to get our students to leave the field of medicine. Having them think like designers is going to make them better physicians. Design can be elevated if it's introduced into historically non-design fields, like business or music or medicine. Applying design to health care can save lives.
Tell me more about the importance of teaching the next generation of folks the value of looking to, and drawing on, existing knowledge from end users as a means to develop better solutions.
TB: In order to prepare our students for the future, we need them to have a broader range of knowledge, and a technique they can use to help them get to the bottom line. They used to call it "critical thinking." But to me, critical thinking is one thing; critical action is another. [Studying the past experiences of others] can be a tool to help them take things to the next level, where they're strategically acting upon what they're critically thinking about.
BK: When I think about the next generation, I think about what kind of doctors we're going to produce, and how we're going to respond to future crises. I really appreciate the principle of co-design: being able to come up with solutions with the community, and not just designing for the community. It's what Amy Smith, the founding director of the MIT D-Lab, focuses on. She talks about "design for," "design with," and "design by."
During the pandemic, when we were doing Covid vaccine sites, we partnered with the community—local businesses, local churches, local schools—and asked them, "Where should we put the vaccine site? What days should we have it? What hours?" We also worked with promotoras: unpaid community health workers who are usually female, usually working in Latino communities. They told us what those places needed, and we were able to understand things like why there were fears about getting the vaccine, [and] what the barriers were. By shifting our approach based on what we learned, we were able to provide more vaccines in areas of Philadelphia that were underserved.
It's like you said, Tonya: We're in the service industry. The better we understand the people we're trying to serve, the better their care will be.
TB: And it's important to remember that it's not just the individuals in the community you're serving. You're also serving the community as a whole, which has its own personality and its own issues.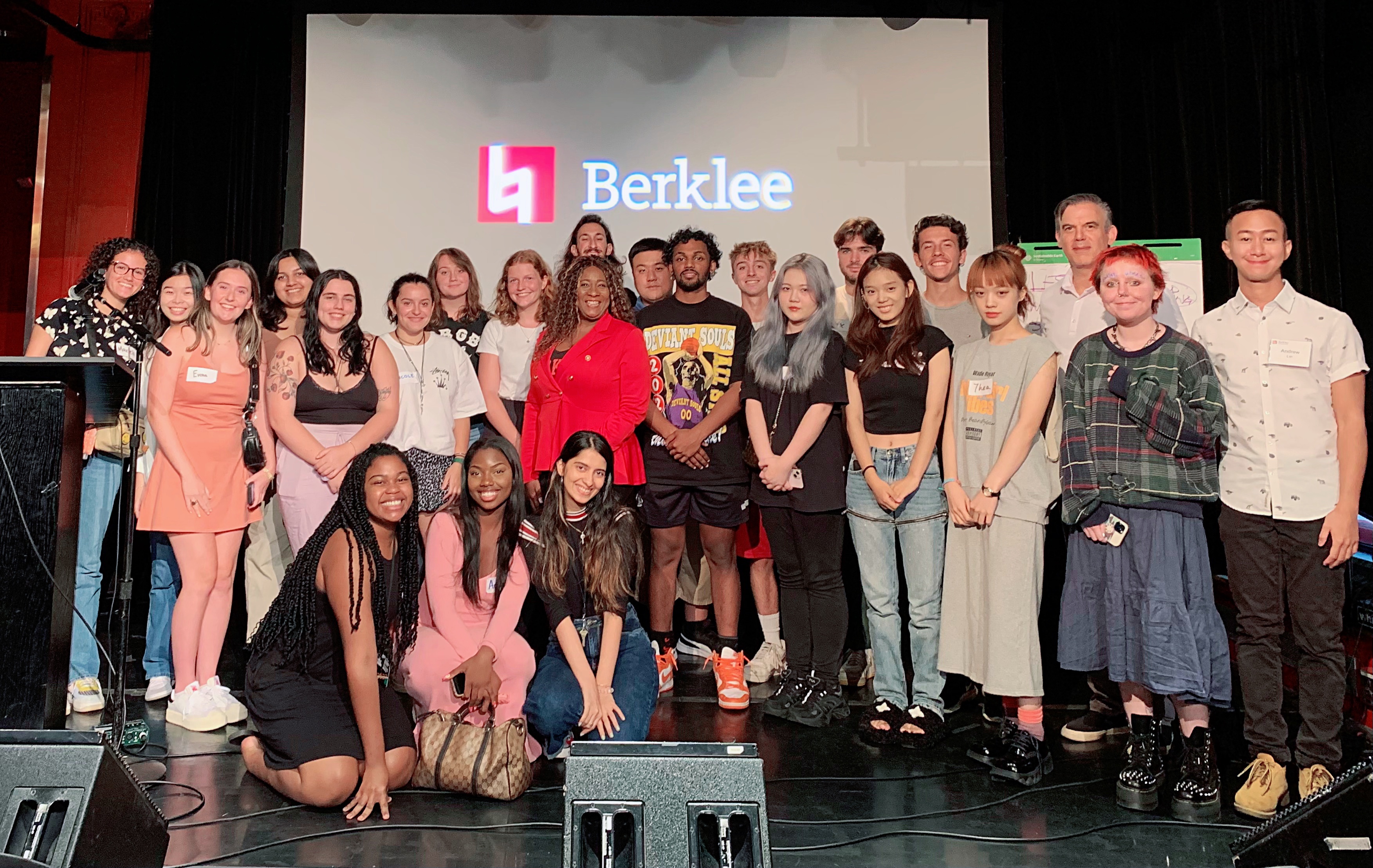 I'm curious about how this approach has impacted each of you. Have you discovered any biases you've long held, or traditional mindsets that have prevented you from being open to new ways of thinking?
BK: There's a thousand ways. Mainly, it's helped me from burning out. The problems in health care can seem so overwhelming, so complex, but information that can help us solve them is there, if we take the time to look for it. Design is inherently optimistic. You can't be a designer and be pessimistic. You imagine a better state, a future state, and plan a road map for how to get there.
TB: It's made me more empathetic. I lived in a world where you did as much research as necessary to get your client out of trouble, or to solve their problem temporarily—but never really attempted to get a deep understanding of what their issues actually were. I was someone who did not have much empathy for musicians and worked in an industry that didn't, either—and for the most part, still doesn't.
That makes me think of your work with hospitals, Bon. You're thinking about the system more broadly.
BK: Yeah. If you think about the pandemic, many people have died because the systems were designed to fail. We work in a system where public health departments in some counties still rely on fax machines. That's why at certain times, it took two weeks to get a test result back. We routinely put people in hallway stretchers, so there's twelve-hour waits in emergency rooms. We work in hospitals that aren't ventilated, so health care workers are at risk for getting infected.
We're in a mess now because we weren't more creative about improving the system. Doctors and public health experts need to shift their thinking in order to imagine better future states.
TB: When I think about the response to the pandemic, I don't see it as something that was designed to fail. I see it as something that was designed to work a hundred years ago. It worked at some point, but it never changed. That's why design is so important, because it anticipates change. The ability to adapt is what the process teaches people to do.
How has learning from mistakes, pinpointed by either your teams or your audiences, impacted the pace of how quickly you're able to reach your goals?
BK: I love this question because doctors inherently hate to fail. We are the students who got A's in every math and science class, got 4.0 GPAs, went to medical school. What I notice about designers is that there is safety in failure. I'm not saying a neuroscientist should be failing fast on the operating table, but there are other ways we can teach physicians to fail, to prototype, to test things out in a safe environment, and to learn from those mistakes and move forward.
Right. You're speaking to the relationship between innovation and survival.
TB: That's an interesting connection, because the music industry is one of those industries where innovation has sometimes been the enemy. I agree that you need to change to survive. But usually, in our industry, whenever there has been something new, someone on the other end loses their job. That's a scary part of innovation.
To me, true sustainability is win-win. It's where we make a change, and where everyone benefits from that change. That's different from reacting, which is what we're always doing.
BK: I echo that. Health care is always in reactive mode. Our health care system is broken. If we don't innovate, people will die. Communities, especially non-white communities, will have worse health outcomes.
I wish there was a chief design officer for every health system out there, every hospital. Because the power of design is to shape experiences for the better, and it can work. I've seen it.


This interview has been edited and condensed for clarity.