How little can you get away with?
Untapped is published by the design company
Henrybuilt
.
PERSPECTIVE
02.07.2023
The Radical Potential of "Prime Objects"
Introduced by art historian George Kubler in 1962, the concept champions pursuing essence instead of novelty, and leaving the well-enough alone.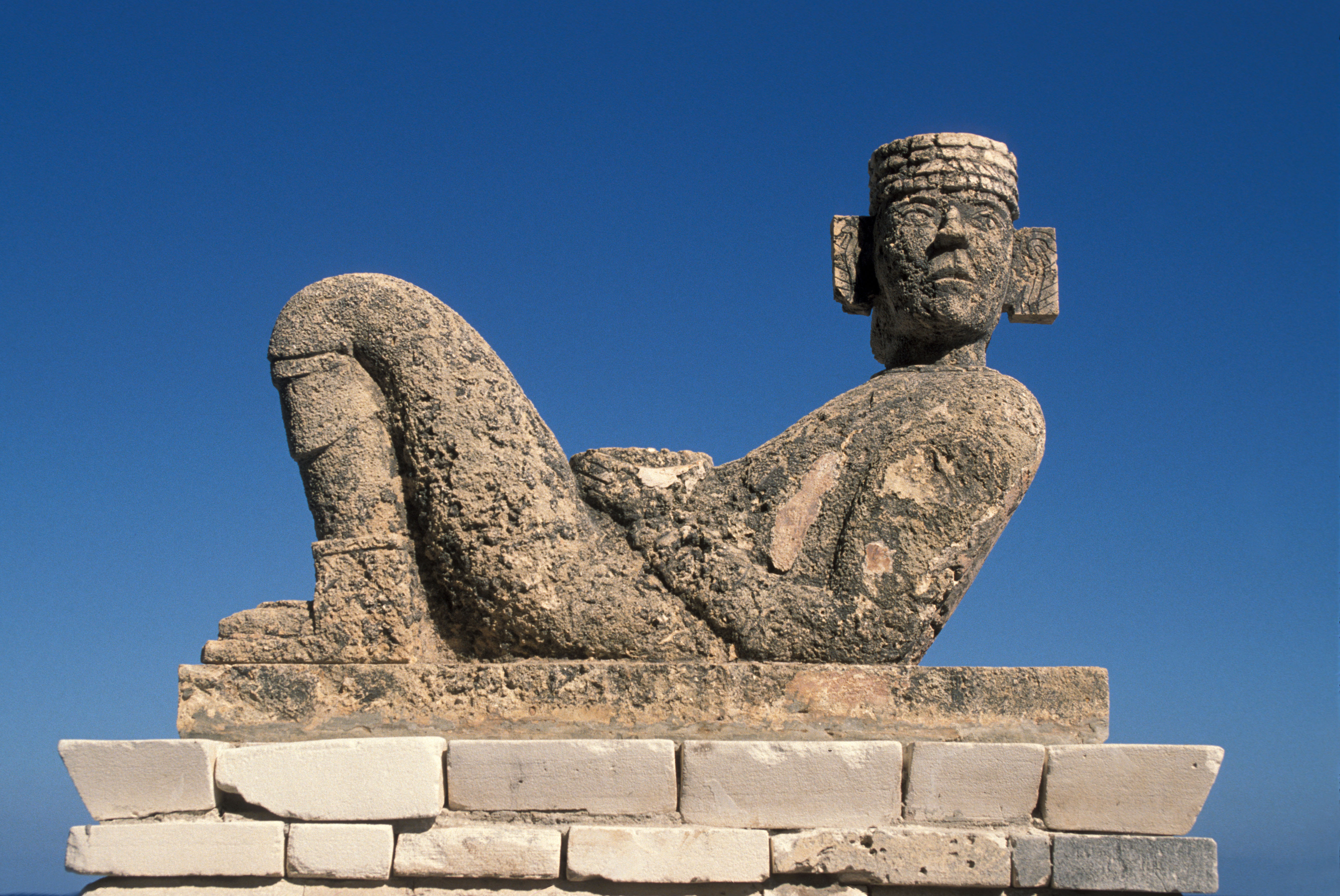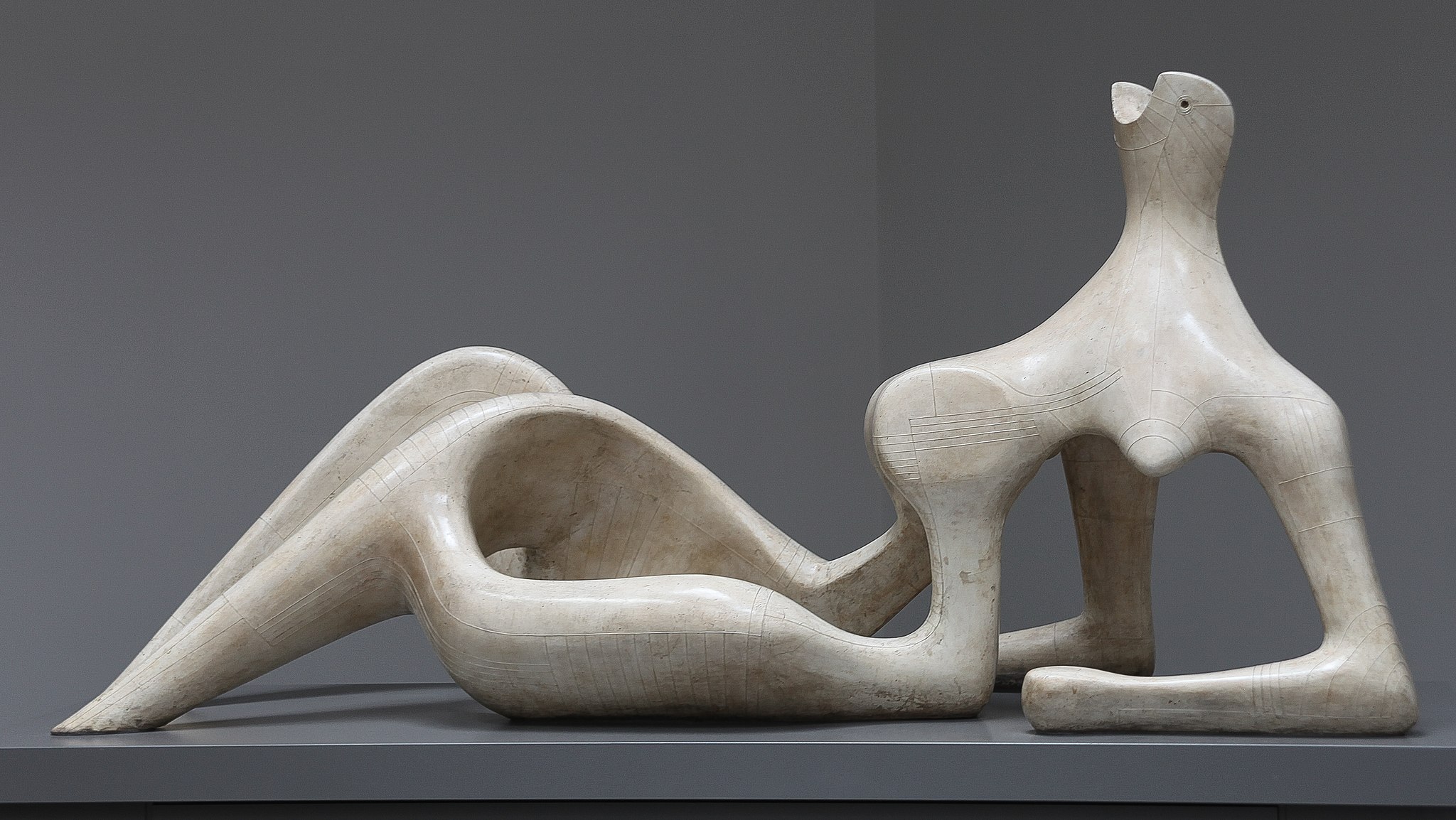 Are things moving fast enough? To that provocative question, designers have typically answered, "no." They are, after all, agents of acceleration, who use the tools of their trade—planning, prototypes, projection—to arrive at the best possible solution by the shortest possible path. They believe in speed (though they usually call it efficiency). When industrial designers first established themselves as a profession, around the 1920s, they immediately began streamlining everything, making trains and cars and toasters seem to lean forward into the future, as if to arrive there just a little before everything else did.  

There are other ways to think about design, though. A few decades before the industrial designers arrived in their sharp suits, the homespun protagonists of the Arts and Crafts movement had taken an opposite point of view. They thought things had already moved too far, too fast. It was time to take stock and protect what was being lost, and to develop new ways of using those traditions in a contemporary context. Today, too, many designers would align to this contrarian perspective. They believe there is no way to decouple capitalist innovation from climate disaster, that humans have outpaced our own ability to handle change, and that what we need is a general slowdown. They agree with the novelist and environmental activist Wendell Berry, who wrote in his 2017 book The Art of Loading Brush: New Agrarian Writings, "I grant you that the future (probably) is coming, but I am not setting out to meet it somewhere between now and then. I will wait and let it come to me."

What is the role of design from such a vantage point? Certainly not to embody progress, a principle that slowdowners generally regard with suspicion. Instead of pressing relentlessly forward, on to the next, they are thinking longer-term, within frameworks that look not just ahead but also backward, into deep history, into tradition. They are learning from Indigenous communities, many of whom see knowledge as something to pass down, not to discover. They would like to emulate Gothic builders, who knew they would never see the completion of the cathedrals they spent their lives constructing—nor would their children, or even grandchildren—but worked nonetheless, in the light of higher purpose. 

There are a few guides out there for this big shift in perspective, among them botanist and Citizen Potawatomi Nation member Robin Wall Kimmerer, whose popular 2013 book Braiding Sweetgrass offers an insightful exploration of Native American ecology, and philosopher Roman Krznaric, whose 2020 book The Good Ancestor introduced "cathedral thinking" to a wide readership. There's a less well-known title that can be added to this short shelf: George Kubler's The Shape of Time: Remarks on the History of Things, in which he introduces the visionary concept of the "prime object" and its profound connection to our lives. 

Famous in its day—the book was published more than 60 years ago, in 1962—it is not much read by designers now. And it's easy to understand why. First of all, Kubler was an art historian, not a design specialist. He also inhabited the rarefied precincts of academia: He trained at Yale University, under the French medievalist Henri Focillon, and went on to teach there for almost five decades. Yet in some ways, Kubler saw himself as an outsider. His main area of research was the civilizations of ancient America, and he was deeply dissatisfied with the Eurocentric art history of his day. The romantic ideal of creative genius, which cast individual artists in a heroic leading role, was anathema to him. It was also useless, because the artifacts that he was studying were entirely anonymous. Nor were they even intended as art—and here's where design comes in, for while those objects might be more or less outstanding in their conception and craftsmanship, they were first and foremost pots, jewelry, votive figures, temples. Could art history encompass such a miscellany in its full diversity, not just among the Maya and the Aztec, but everywhere else—amidst all of the "useless, beautiful, and poetic things of the world," as Kubler puts it?

The Shape of Time, then, is essentially a book about methodology. Kubler was attempting to cope with an object-archive that was incomplete, authorless, and all but undocumented. The solution he came up with was both bold and ingenious. A given artwork might seem to derive its value from its singularity, the way that it embodies a "point in space, time, and feeling." But Kubler argued that this was an illusion. The true nature of artistic creativity, he wrote, is vast, elusive, and above all, the work of many countless hands. It is an extended chain in which particular works are merely links, a "network of incoming and outgoing influences." It is a shape in time. And that shape is what the art historian should be trying to understand.

As mentioned, Kubler's teacher in graduate school had been Henri Focillon, and The Shape of Time bears the strong impress of his mentor's work. Even its title echoes that of Focillon's most important work, La Vie des Formes (usually translated as The Life of Forms in Art), published in 1934, which advanced the novel argument that artworks, in a sense, make themselves. Focillon thought that materials such as clay, linen, stone, and paint "are subject to a certain destiny, or at all events, to a certain formal vocation." That is, their qualities led naturally, perhaps even inevitably, to specific techniques and aesthetic effects. (Nowadays, a design theorist might say that each material has "affordances" that prompt particular solutions.) The same could be said for lexicons of ornament, functional considerations, and other factors. Form is animated by many forces, Focillon thought; artists are simply the willing participants in that unfolding realization.

Interestingly, this idea anticipates recent intellectual trends in design studies, such as thing theory, object-oriented ontology, and what political theorist and philosopher Jane Bennett has called "the vibrancy of matter"—all of which are ways to imaginatively bestow agency on the inanimate. Kubler, though, was thinking along different lines. He was interested not in the person-like qualities of individual things, but rather in long trajectories of artistic development and how they were structured. It was only natural that he wondered how these cross-temporal shapes began in the first place, and what stood at their points of origin. It was with this question in mind that he formulated his most fruitful idea: that of the prime object.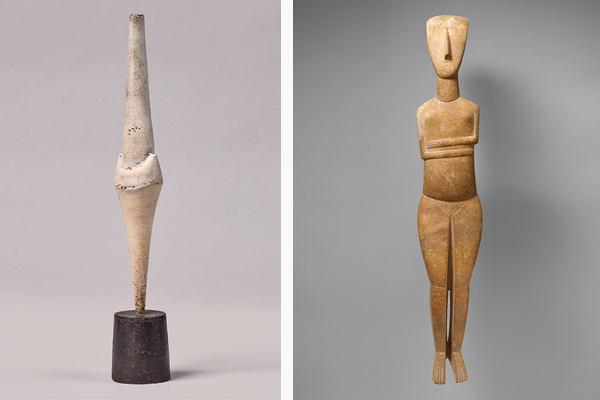 He borrowed the term from mathematics. A prime number has no divisors, apart from itself and the number one. Just in this way, prime objects cannot be reduced to their precedents; they cannot be "factored." They therefore constitute a genuine rupture in history, an interruption to a creative flow that may otherwise proceed over generations, even centuries, unabated. "No conclusive rule is known to govern their appearance, although such a rule may someday be found," Kubler wrote. "Their character as primes is not explained by their antecedents, and their order in history is enigmatic." 

What further distinguishes a prime object is that, once brought into being, it serves as a model. It inspires subsequent works that Kubler described as its "replicas." (He compared this to the handwritten draft of a crossword puzzle, which is subsequently rewritten by countless people on the subway and at their desks, killing time.) Initially, this may sound quite similar to the usual art historical ideal of genius, particularly given that Kubler named as prime objects such major monuments as the Parthenon Marbles and Raphael's Vatican frescoes. Yet his theory differed in important ways from the traditional notion of a canon. First, he was not thinking at all in terms of excellence, like a museum curator. Many prime objects were unpretentious things—like those pots and votive figures—and were doubtless long gone. Even if they did still exist, they were likely hiding in plain sight, "disappeared into the mass of replicas." Tracking them down would be like trying to identify the very first animal in a newly emergent species. Kubler even went so far as to say that a prime object was something like a genetic mutation in biology. It is not so much a feat of invention as a freak of nature. 

The prime object, then, is not necessarily distinguished by its superior quality. Nor does it arise from conscious originality, or even intention, on the part of its maker. It just sort of … happens, leaving the world a different place. This is why the idea still has radical potential. If Kubler de-emphasized qualitative hierarchy and individual authorship, he cared deeply about the way artistic cultures organize themselves around archetypes. His focus was not, as one might expect, the magical moment in which a prime object emerges—that was simply a mystery—but rather, the unifying effect it has on subsequent creativity, which is made coherent by virtue of its shared origin. 


Kubler's idea of the prime object helps us understand the all-important role that things play in our lives and the way they anchor our collective identities, even at a great distance from their sources.

As it happens, The Shape of Time was published the same year as Thomas Kuhn's The Structure of Scientific Revolutions, a book that makes a strikingly similar argument. Kuhn's equivalent to the prime object was the "paradigm shift," a conceptual sea change that opens up totally new avenues of research. Again, this is easily misunderstood as a version of the "great man theory" of scientific development: Einstein comes up with relativity, and physics is never the same. But Kuhn was not all that interested in the achievements of individual scientists, nor did he believe in linear progress. Rather, like Kubler, he was principally concerned with how and why consensus is formed around a new idea. He wanted to understand why some hypotheses recede from view, while others become dominant, as if they too had a life of their own. 

Kuhn was writing about science, and Kubler about art. But both were interested in the way communities shape themselves over history, gathering themselves around whatever they find most generative. Hence the relevance to contemporary design of The Shape of Time (and The Structure of Scientific Revolutions, too, but that will have to wait for a different article). Kubler's idea of the prime object helps us understand the all-important role that things play in our lives, the way they anchor our collective identities, even at a great distance from their sources. This crucial value that we find in material culture has nothing to do with egocentric notions of creativity, conspicuous consumption, or the dictates of the marketplace. And if anything, the idea of the prime object has only gained in potency. Although Kubler was writing when globalism was far less advanced than it is today, he bequeathed us a beautiful way to think about cross-cultural exchange. Ideology, religion, and economic interests may divide us, but the archetypal power of a prime object can transcend it all, forging connections across both time and space.

When it comes to the question with which we began—Are things moving fast enough?—Kubler's book has no specific answer, but one imagines he would counsel patience and humility. Things move of their own accord, at their own speed. At any rate, there is no reason to think that the prime objects that most matter to us today are anything like brand-new. More likely, they are incredibly ancient, the opportunities they offer for attachment undimmed. 

In an interview conducted long after the publication of The Shape of Time, Kubler mused, "I think of prime objects more and more as black holes—black holes of immense energy, but it really is invisible. Perhaps we don't have any prime objects. We only have reflections of them." That does seem possible. It's equally possible, though, that someone reading these words right now could create a new prime object at any time, without even realizing they have done so. If that should happen, it will enter the creative flow. Other things will follow in its wake, and it will thereby give partial shape to the future: the tomorrow into which we will all arrive together, but only when it is good and ready for us.