How little can you get away with?
Untapped is published by the design company
Henrybuilt
.
PERSPECTIVE
02.07.2023
The Day Architecture Stopped
Last fall, part of Autodesk Construction Cloud went down for hours, derailing architects' deadline-oriented sprints—and underscoring a craving for slowing down.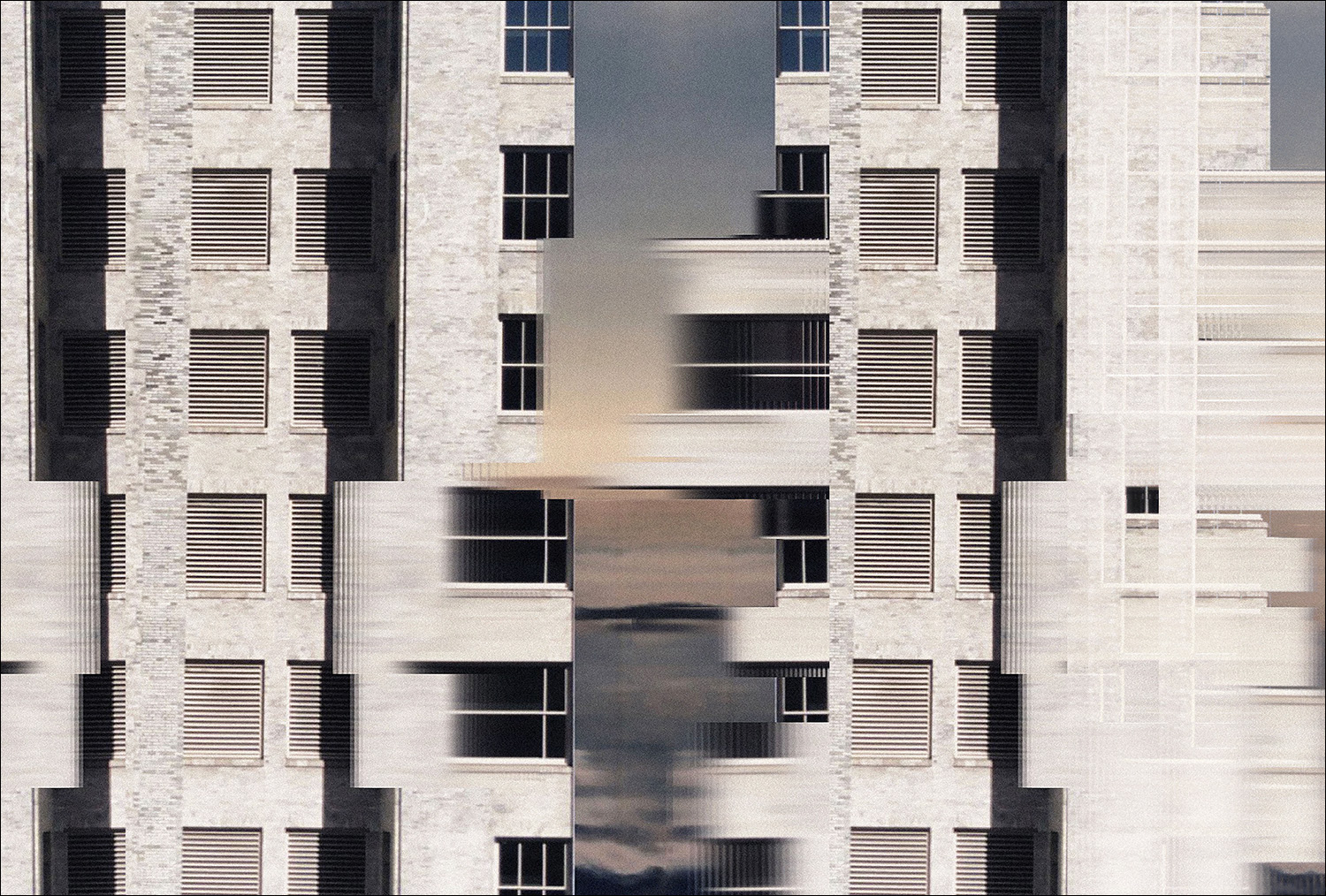 On November 17, 2022, the third-party cloud servers for Autodesk, the company responsible for a staggering 90 percent of all design software and "building information modeling" (BIM) systems used in U.S.-based architecture firms, went down. While users could still work within Autodesk's programs, which include the popular computer-aided design programs AutoCAD and Revit, firms could no longer access vast numbers of project files stored in BIM 360, part of Autodesk's "Construction Cloud." As a result, architecture itself ground to a halt. 

"The loss of revenue that day had to be six figures in our local office alone—I can't imagine the costs incurred at the global level," says John, a project architect at the Chicago branch of a large multinational architecture firm, who spoke with me on the condition of anonymity. Work at his office collapsed. "Every single junior person at the firm who was in documentation was just like, 'What do we do now?'" he continued. "I told them to take a coffee break, then an early lunch, then after lunch, I didn't know. It went on for six-plus hours." 

Another architect, Pat, who works at a smaller firm and also asked that his last name be withheld, calls the blackout a worst-nightmare situation. "[It was] the same day as a live client review of our project," he says. "We had planned an all-day page turn, and had to tell our client's team that we'd have to reschedule everyone, which was a mess. We essentially told them that the dog ate our homework and we didn't know when we'd get it done. It was an extremely embarrassing and unprofessional position to be put in." Six hours of downtime set Pat's firm's project back a month and a half. 

This outage, the temporary stoppage of an entire industry, granted me a rare opportunity to consider the very pace of architecture, which is usually considered a spatial—not temporal—art. A building itself seems like a bulwark against time, measured in decades, if not centuries, of use, reuse, and influence. But the process of making buildings has never kept a consistent pace, and in our modern era of computers and increasingly thin margins, that speed has never before been both so fast, and yet, so fragile. 


The process of making buildings has never kept a consistent pace, and in our modern era of computers and increasingly thin margins, that speed has never before been both so fast, and yet, so fragile. 

The image of architecture in the public eye remains that of suit-and-tie draftspeople gathered around long tables, fabricating blueprints and models by hand in beautifully detailed offices. This has not aligned with architectural reality for several decades, much like the so-called "master builder" paradigm, which sticks around for one main reason: firms retaining the labor of thousands of people are represented in the media by their lone figureheads—a Frank Gehry or a Bjarke Ingels, for instance—turtleneck-clad visionaries who attend ribbon-cutting ceremonies. It kind of dulls the mystique of architecture to realize that the field relies less on genius and more on the efforts of thousands of (often poorly paid) computer-bound employees making construction drawings, organizing manufacturer specifications, and cataloging every element of a building within something called "building information modeling."

Things used to be different. It could be said that architecture, like most industries, has gradually sped up across the scope of its history. To sum this up concisely, it took centuries for the Gothic cathedrals of 12th- to 16th-century France to be erected, while in comparison, the Gothic Revival imitations popular in fin-de-siècle and early 20th-century America were produced in mere years, thanks to the standardization of building materials, a skilled and unionized labor force, and mass-produced masonry details. In some ways, the scale was larger and the bespoke nature of those Gothic icons more complex than most of what we produce today. However, if we reflect on the pre-industrial era of architecture, we realize that the most ordinary buildings among us used to be much simpler than they are now. Remember that, up until the 19th century, buildings were constructed without indoor plumbing, electrical systems, or climate control. Technological advances in structural engineering greatly expanded the size and intricacies—and danger, if not done correctly—of projects, enabling skyscrapers to spring up in cities around the world. 

Throw into that same turn-of-the-century mix the advent of modern urban planning laws, zoning, and, thanks to the heroic efforts of tenants and due to the many tragic deaths caused by fires and structural failures and lax building codes, and suddenly, you've added layers upon layers of outside interference, mediation, and liability into the act of constructing a dwelling. If 20th-century capitalism is mostly associated with Fordist vertical integration—a production technique in which firms integrate in-house all elements of the design process—21st-century capitalism has evolved into what is called "lean production," wherein in-house staff is kept to a minimum, products are produced in small, quick-to-make custom orders, and many elements of work are outsourced to contractors and subcontractors. Architecture was particularly susceptible to these production changes, as building systems such as structural, HVAC, and fire engineering became so complex they soon outgrew inhouse engineers and required separate specialized firms all their own. 

And yet, before the invention of computer-aided design, architecture progressed much slower, at the pace of telephones, paper, draftsmen, mail, and faxes. However it is disingenuous to call these "craft" practices, as they took place at large-scale firms not so different from those operating today. And while the hand is objectively slower than the computer, that slowness we long for now was once considered the same kind of drudgery. Work is work. 

When computers came on the scene, in the 1970s, they were considered potentially liberating both in form and in labor, especially by contemporaneous writers such as Reyner Banham, a theorist best known for his work on environmental engineering, who coined the term "the software revolution" as it pertained to architecture. Not only could computers be employed to create complex folding, curving, and deconstructed forms, but all that office time wasted on bureaucracy, pesky drafting, blueprints, and cataloging would soon be consolidated, thus leaving the architect free to pursue their creative form-making pursuits. A slower, more thoughtful architecture would be born. 


While the hand is objectively slower than the computer, that slowness we long for now was once considered the same kind of drudgery. Work is work. 

Or so we thought. The ever-dour critic Charles Jencks was ominously prescient in his 1969 book Architecture 2000 and Beyond: "A common prediction about the future is that the computer will bring both more control over routine bureaucracy and paperwork and more freedom to make decisions over what to do with that control. But it is also possible, not to say probable, that this increased control will be used to lessen freedom within certain systems, to increase their predictability and to determine behavior so that it approaches certainty without limit." 

Indeed, this is what happened. Rather than freeing up architects to create new and more thoughtful forms, CAD software merely increased the number of projects firms could take on at one time. Those firms created libraries of materials and specifications available to be copied time and time again. This ease of execution enabled architects to churn out similar-looking buildings, along the path of least resistance. (Think of those shitty five-over-one apartment buildings that are all slight variations of one another.) Architectural production, especially for medium- and large-scale projects, sped up significantly as a result of these developments.

The pace of architecture depends heavily on the scale of the firm. Architect and School of the Art Institute of Chicago adjunct instructor Keefer Dunn, a sole proprietor working mostly in local residential work, tells me that the number one thing that slows down architecture at his scale—the smallest—is permitting. "Permitting takes three, four months these days in Chicago. And then construction takes however long construction takes," Dunn says. "Also, contractors are so busy that, increasingly over the last couple of years, just finding a contractor for these kinds of modest- to medium-sized budgets has become really challenging." Dunn is willing to put up with the city's Department of Buildings, which he admits is systematically understaffed and underfunded, only because it's the ethically right thing to do. "Regulating buildings is good, actually," he continues. "But in Chicago, we have this self-certification program that allows you to [pay a fee] to basically skip the line and say, 'Scout's honor, I did everything to code.' I have a real problem with that."

If permitting and city-planning debacles such as zoning take up time at the beginning of the building process, in a large scale firm like John's, the divided nature of the work itself leaves it vulnerable to interruption. "As billings got more complex, architectural labor became more piecemeal and the definition of the architect as collator or manager of that labor got more critical to the process," he explains. "In a design-bid-build process, the architect is the prime. They dole out cash through all the consultants and engineers." Each of those consultants and engineers represents a part of the machinery that could seize up the whole operation. 

Similarly tricky is the legal element of working with manufacturers and contractors, which often involves merely describing to the subcontractor what to build rather than specifying every detail. "If we dictate the means and methods of, say, constructing a concrete retaining wall, we have legal liability over something that gets messed up in that process," John says. As a manager, most of what John works on is not drawing buildings but mitigating risk—usually the risk of a lawsuit, whether it's an untested product, the risk of having to redo drawings at the behest of a client (reiteration), the risk of lateness and losing money when choosing to utilize more bespoke materials and techniques rather than those with more extensive ready-made digital libraries, shorter supply chains, or ease of contractor execution. What John inadvertently admitted was, in other words, that the slowest projects are the ones that break the mold. 

Faced with all this complexity and liability, perhaps what those six hours of Autodesk downtime revealed to so many is that a slower architecture isn't necessarily a bad thing. That's not to say we should go back to pen and paper, especially at firms working at global scales, or burn our computers in a show of Luddite resistance. Yet if one software company can cripple an entire industry, maybe it's time to consider other less precarious methods in the time spent bereft of Revit. 

Beneath the fear, imagine the power each architect felt at having their work stopped—power that's also in their own hands as laborers, links in the same chain of industry. To put it bluntly, if slowness in contemporary architecture consists of breaking out of digitally constricting molds, spending more time making sure one's building is truly up to code, and even returning some dignity back to labor that has become alienated, maybe it's time for architecture to take its collective foot off the gas.