How little can you get away with?
Untapped is published by the design company
Henrybuilt
.
OBJECTS AND THINGS
08.21.2023
The Future-Proofing Work of Design-Brand Archivists
More architecture and design firms are creating archives to preserve and improve on past innovations—and to share them with the world.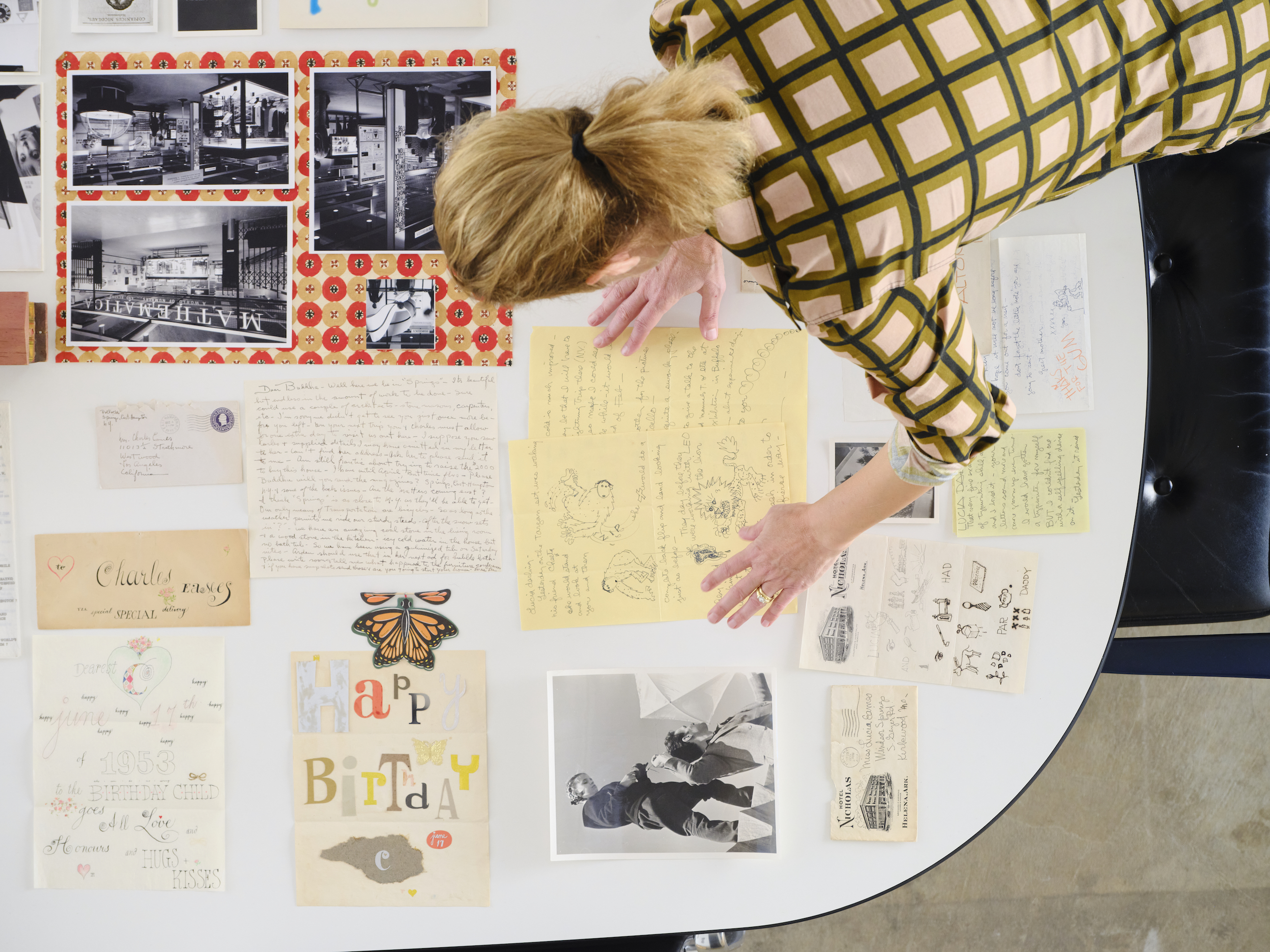 The Society of American Archivists—an 87-year-old organization that counts more than 6,200 professionals working in institutions around the country among its members—defines an archive as "the permanently valuable records of people, businesses, and governments." Incorporating reports, accounts, drafts, final manuscripts, photographs, and other media, these depositories inform how we think about a given entity.

And so, with archiving comes great responsibility. Archivists decide what's worth remembering, and what we can forget. Items kept represent their view on a subject's most valuable contributions—consequential edits that shape legacies, inform subsequent ideas, and impact public opinion. In other words, archivists have the power to interpret not just the past, but what lies ahead.

Though traditionally set up as storehouses supporting museums, libraries, and a few entertainment heavyweights (MGM, Disney, and Warner Bros.), archives have become valued extensions of other entities, including architecture and design companies. A growing number of these enterprises have established depositories not only as a means for documentation and a resource for product development and improvement, but for marketing, thrusting the design-brand archivist into the public eye.

Exactly what this shift entails, and how one toes the line between culture and commerce, varies based on the practitioner. But efforts of archivists in this sector all seem to work toward the same design-world holy grail: future-proofing a firm's innovations.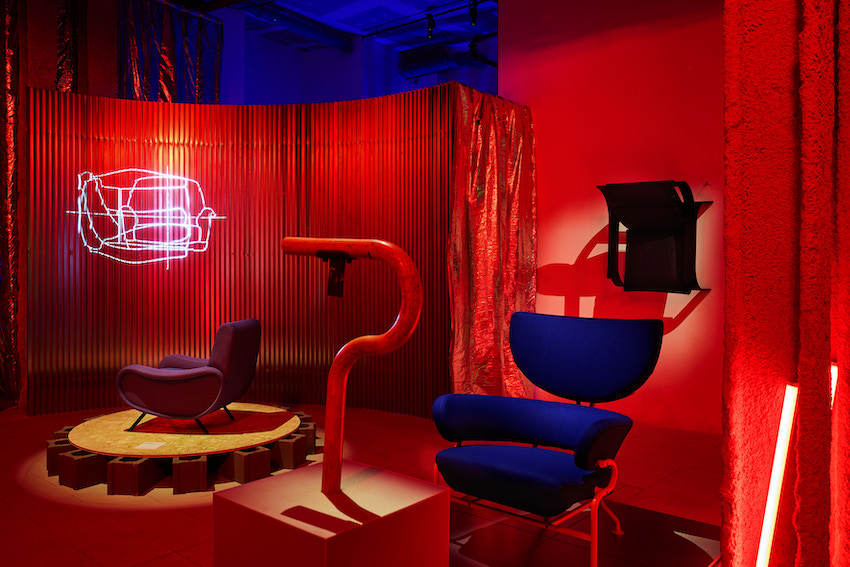 One facet of a design-brand archivist's work, it appears, involves helping colleagues navigate and interpret heaps of information related to current projects. These record-keepers are responsible for elevating the cultural status of architecture and design as well as for culling raw data that can inform better results. They model self-reflectivity, letting it ripple out to all who encounter it.

"When looking to re-edition Afra and Tobia Scarpa's famous 1969 Soriana Sofa a few years ago, it was important for our product engineers to look at old technical drawings and determine where improvements could be made," says Barbara Lehmann, the historical archives and cultural activities curator for the Italian furniture brand Cassina. "This approach also allows us to introduce new materials and processes that are more sustainable. We can also learn from past approaches that have been forgotten over time but are relevant today, if not more so."

She would know. Lehmann has spent the past two decades building a coherent archive for Cassina. In transforming a disorganized northern Italian warehouse filled to the brim with preliminary sketches, catalogs, and other documents, the archivist, who trained as an architect, applied her practical eye in determining what was important to hold on to.

The Cassina archive mostly consists of iterative prototypes, which the manufacturer prides itself on. Some of these never-realized concepts have been loaned to museums, including Paris's Fondation Cartier and Rome's MAXXI Museum, mounting retrospectives of designers who have worked for the brand as rare evidence of unexpected preoccupations or processes. In an effort to control the narrative, Cassina also mounts its own exhibitions, such as "Echoes, 50 Years of iMaestri," presented in a theatrically embellished basement during this year's Milan Design Week. The show marked the 50th anniversary of its iMaestri Collection, an ever-growing line of reissued and limited-edition designs by Le Corbusier, Pierre Jeanneret, Charlotte Perriand, and other designers, highlighting the company's research-based approach. Lehmann was instrumental in not only selecting the pieces that should be exhibited but also the supporting maquettes, drawings, material samples, and disassembled components.

"Increasingly my role is to help uncover the elements of design classics that can be reimagined with an eye toward the use of more sustainable materials and production processes," she says. "We're focusing more and more on communicating the various narratives we've uncovered on the Cassina website to better inform our customers and design connoisseurs about what they're buying or sourcing." And though the Cassina archives are not necessarily accessible to the public, certain researchers can request to visit the facility. Knowledge-sharing, it seems, benefits the company inside and out.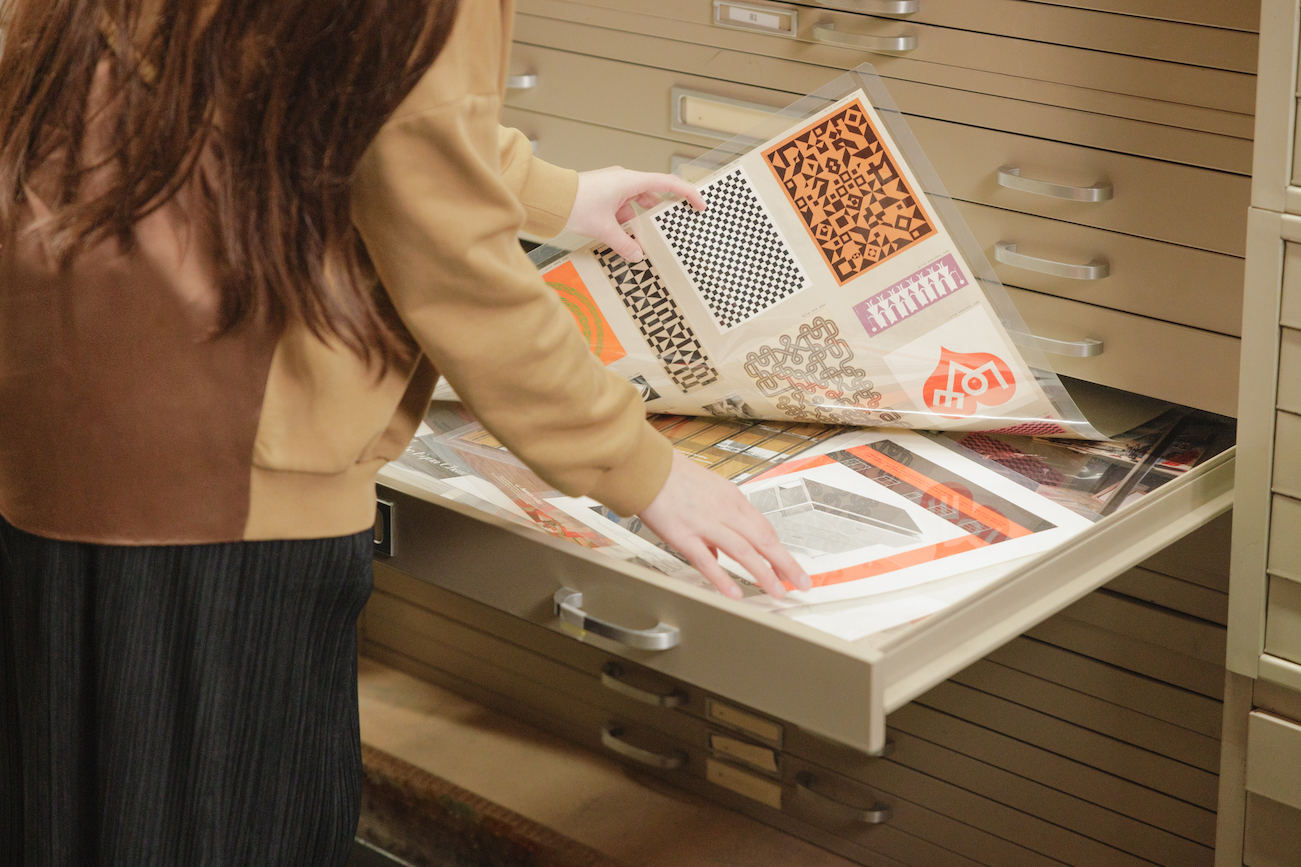 Another storied furniture company, Herman Miller, recently exhibited rarely seen items from its archive in New York to celebrate its centennial. "We're very much a marketing engine," says Amy Auscherman, the company's director of archives and brand heritage. "A lot of what we as brand archivists are tasked with is pulling assets and making sense of primary sources to help support different initiatives, whether that be an exhibition or a social media strategy."

Auscherman has contributed to the curation of innumerable exhibitions put on by the company and its partner organizations, as well as to the painstaking staging of the Eero Saarinen–designed Miller House in Columbus, Indiana and the ongoing, daunting task of digitizing all of Herman Miller's tangible materials. A 2019 book she co-edited about the brand catapulted her to celebrity-librarian status as she delivered talks around the country, peppered with Herman Miller lore, to captivated audiences.

When the company acquired the furnishings group Knoll, two years ago, Auscherman found herself having to service far more material, from Knoll and its subsidiaries, conducting what she calls "reconnaissance." For Auscherman, her role isn't all about developing commercial promotions; she's also determining what materials should appear in museum collections and what should remain in the corporate archive. (Her employer, now called MillerKnoll, aspires to create a physical, publicly accessible depository.) This careful allocation helps get the word out, in the most effective places using the most effective products, solidifying Herman Miller and Knoll's authoritative places within the canon of American furniture production.

"We're able to fund and facilitate this work without constraints of grants or other stipulations put on purely cultural institutions—which frankly benefits us from a marketing standpoint," Auscherman says. "It allows for a freer academic and critical examination of design history and our role within it."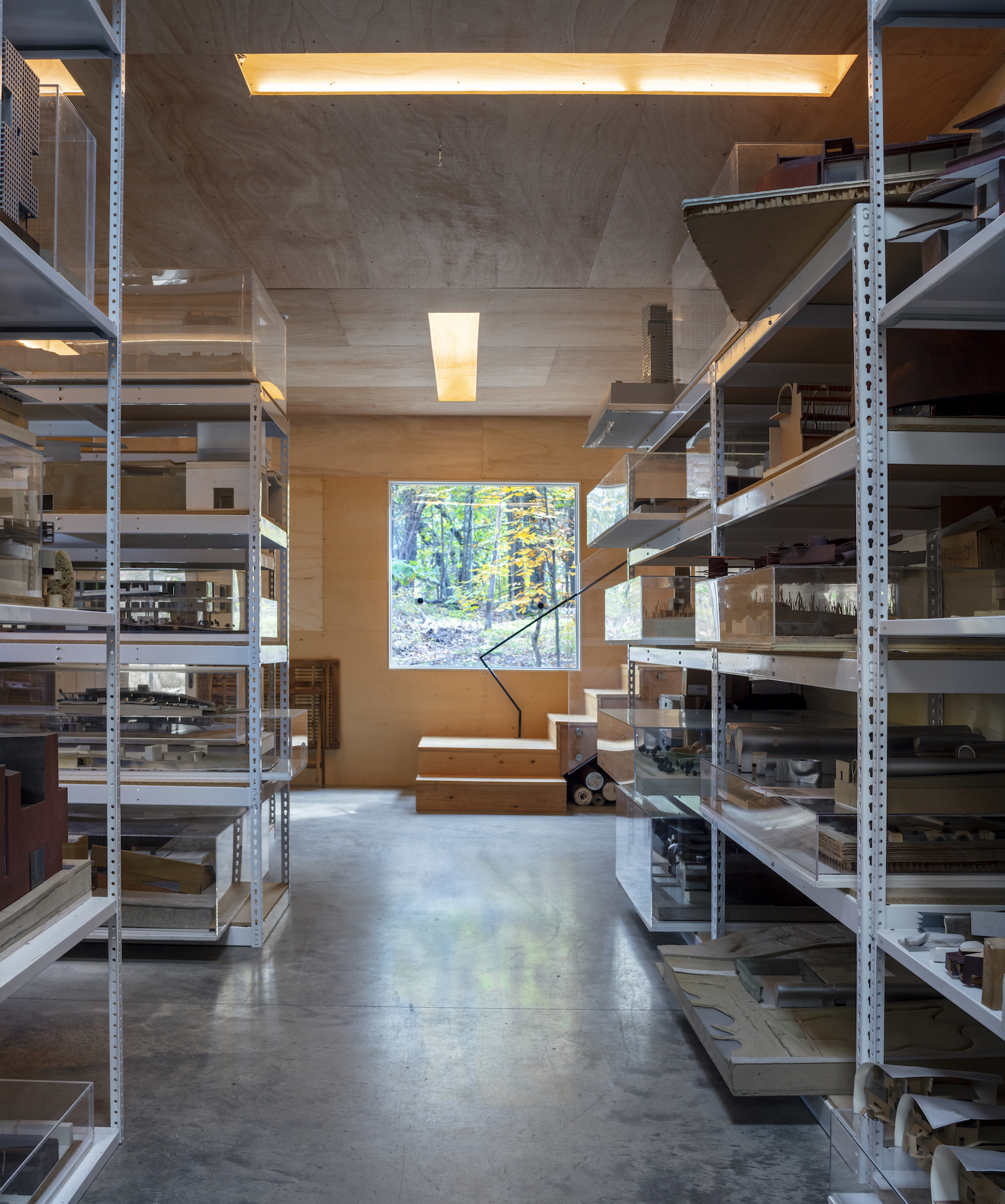 Elsewhere, some design archivists act like cats presenting their kills, quietly putting artifacts in strategic places to be discovered. Opened in 2010, architect Steven Holl's 'T' Space joined the ranks of a number of multidisciplinary cultural campuses within a 150-mile radius of New York City. The woodland Hudson Valley retreat comprises a number of interconnected structures used for residences and programming. One pavilion hosts an archive that Holl and his wife, the architect Dimitra Tsachrelia, established in 2019. A vital member of the firm, Tsachrelia, like Cassina's Lehmann, has witnessed the development of many projects—lending insight that helps her determine what deserves preservation.

"'T' Space is meant to be a place that sparks dialogue about the discipline [of architecture]," Tsachrelia says. "Complete with books about other practitioners and styles, models, and other process material, the archive pinpoints Steven's will to contribute to that culture." The carefully curated collection, presented in display cases and on open shelving, offers a complete picture of Holl and his firm's ethos, yet is by no means static. The display is in constant flux, with Tsachrelia periodically adding and removing elements on display, and targets visiting researchers and practitioners in residence.

Though this archive is less directly oriented towards marketing efforts, it does help solidify the firm's value and how it differentiates itself from other major practices. In that regard, new clients considering working with Holl and his team indirectly get a sense of what they can expect from the process of developing a new project with them. "In one respect, I think contemporary practice is losing the intensity of building physical model studies," Tsachrelia says. "The bigger an architectural practice, the less emphasis is given on those little time-consuming beautiful things. For us, it's essential."

Over in Chicago, at the architecture firm Studio Gang, in-house archivist and librarian Andi Altenbach follows a similar approach. She curates a temporary exhibition space in the office's basement annex, accessible to the public by appointment and during planned presentations. "Picking out specific objects from the archive allows us to touch on different relevant topics and reveals some of our practice's interests that not everyone might know about," she says. Altenbach also organizes an internal space of resources where staff can explore models, drawings, digital files, and even post-occupancy records of previous projects to benchmark new concepts.

"We're demonstrating what Studio Gang has already achieved, especially in determining the factors that keep the same clients coming back time and time again," says Altenbach, who regularly sources material for marketing campaigns and media requests. "We're also revealing what the firm hopes to achieve in the future." Like Tsachrelia, she works to uncover and clarify a culture of practice—narratives that can inspire new partnerships and maintain those already in place.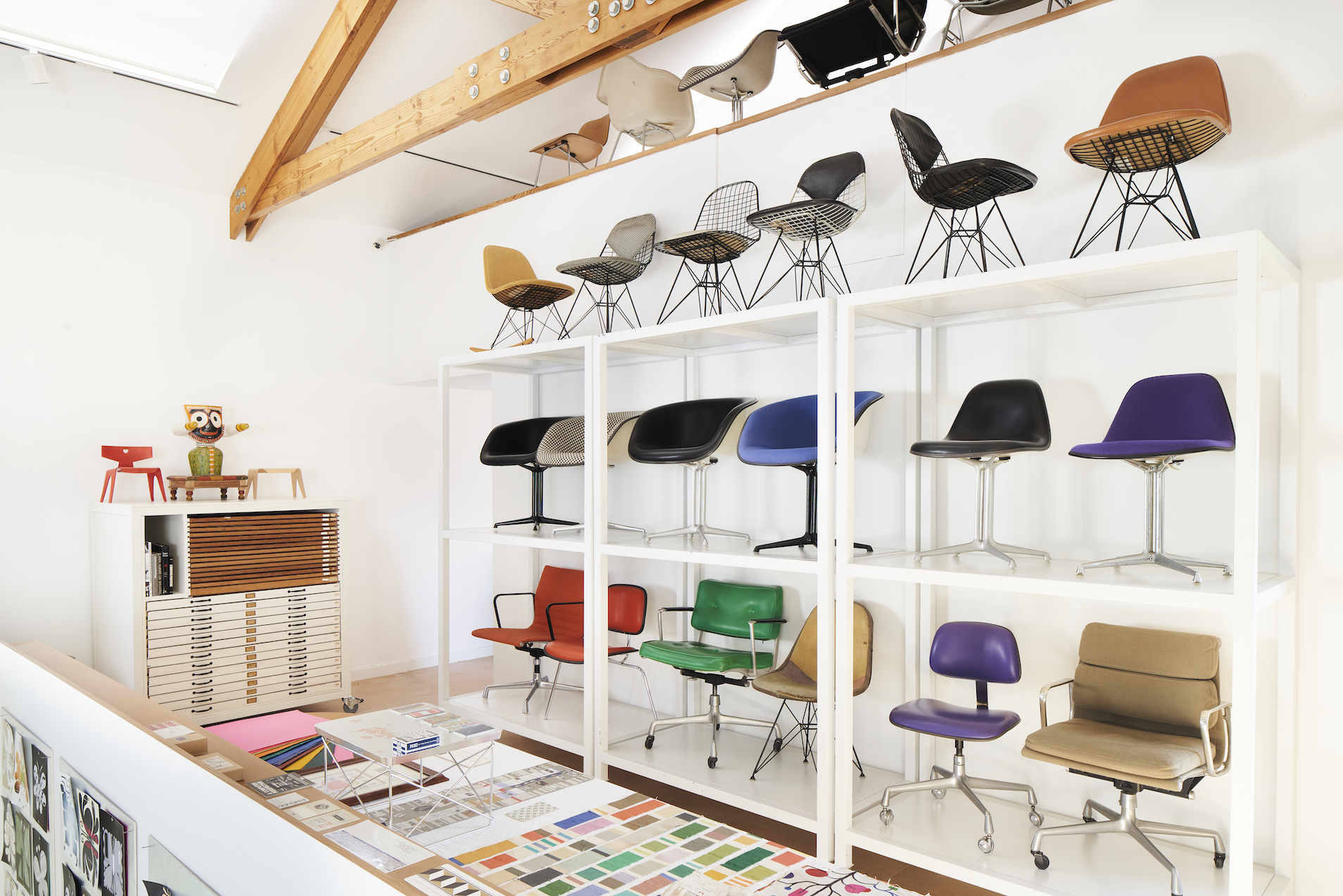 Some design-brand archivists simply focus on getting the right message across, aiming to address larger issues. For Llisa Demetrios, chief curator of the Eames Institute of Infinite Curiosity, it's personal. The granddaughter of Ray and Charles Eames, she seeks to uncover aspects of her highly influential grandparents' versatile industrial design practice that go beyond the bentwood technology and amoebic modernism they pioneered.

From her Petaluma, California, ranch—which will soon be transformed into a multidisciplinary cultural center, residency, and yes, an archive—Demetrios currently mounts online exhibitions that are informed by her ongoing "opening of boxes." She, family members, and staff have spent years going through items packed up from the Eames's Santa Monica office in the late 1980s. Their presentations include "Ray's Hand," which revealed the many standard and adapted tools the designer used in her diverse pursuits, and "Tables! Tables! Tables!," which surveyed the Eames's many designs of the show's title object, which are often overlooked in favor of their chairs.

"Part of my mission is imparting [Ray and Charles's] insights on issues like ecology—something they were thinking about long before it became popular and grappled with through the resourceful, interdisciplinary, and out-of-the-box mindset that was so key to what they accomplished," Demetrios says.

She's also not afraid of controversy. Shaping a narrative that works to either address past misconduct or that demonstrates progress is a big part of any archivist's labor. For instance, the protracted omission of Ray as an equal partner in almost any endeavor she and her husband took on is something both Demetrios and Auscherman—given Herman Miller's long association with the design duo—have had to address time and time again.

"One thing my family did after Charles and Ray passed away, when museums were only crediting Charles on the labels, was to make sure Ray was included, too," Demetrios says. "Cherry-picking what she did or didn't work on actually devalues her contribution." Ray needs to be credited for all or nothing, and Demetrios can help make that happen.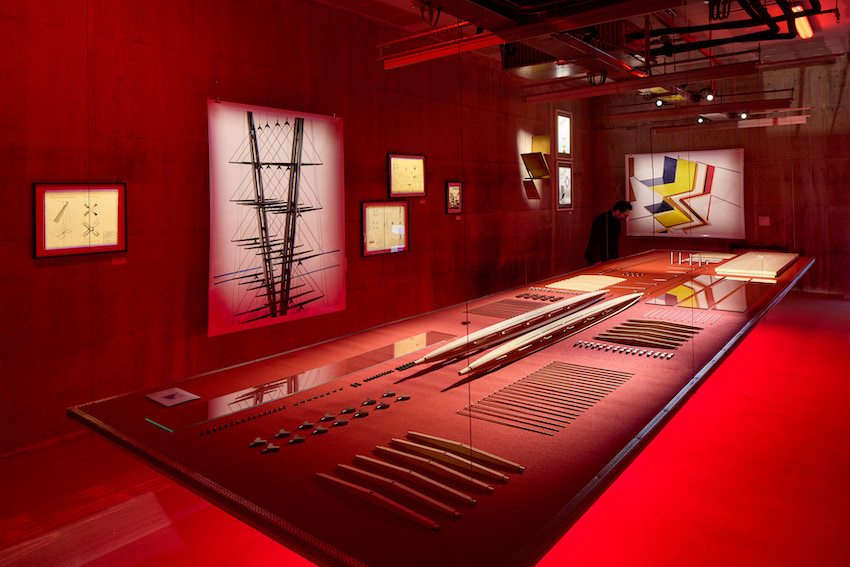 In a time when information proliferates in excess, cultural substantiation and holding on to an entity's proprietary value, if not also a bit of street cred, remains critical. Hiring an archivist is one way for design brands to achieve this within the quasi-commercial, quasi-cultural domain the field resides in today. There's no longer a need to differentiate between the two, it appears, so long as the information put out in the world is honest. One opens the door for other ambitions.

"Our most successful products have come from designers trying new things with new materials," Auscherman says. "In my role of being a squeaky wheel, reminding our customers that material innovation has been at the forefront of our culture for over a hundred years, I'm able to prove the brand's lasting contribution and importance to contemporary practice. It's not only rooted in furthering the business, but more purely in my mind, the joy of getting to tell stories that can impactful a wide audience on a range of vital issues."