How little can you get away with?
Untapped is published by the design company
Henrybuilt
.
OBJECTS AND THINGS
02.07.2023
The Overlooked Potential of Everyday Objects
Designers who make incremental refinements to ordinary items can offer clever commentary on the status quo—and profoundly enhance our lives.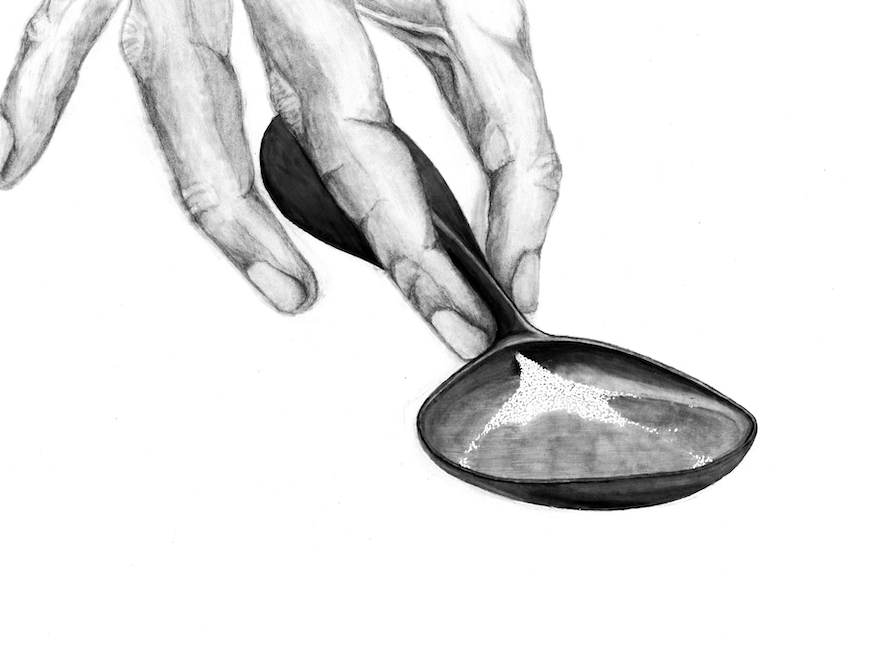 Throughout the history of design, innumerable proposals have set out to improve how we live. While some have had widespread positive and negative impacts, others have served as formidable provocations. 

Humans are as malleable as slabs of wet clay. Think about the past three years: Particularly in the early days of lockdown, many of us found ourselves falling into new habits and modes of interaction. In some ways, the pandemic brought to light what such a paradigm shift could do to our daily lives—and how quickly we can adapt to new conditions. Design can have a similar effect on our collective experience. Seemingly innocuous at their inception, historic innovations such as the wheel, the airplane, and the tablet have consistently changed our behaviors. As portals of prescribed cultural practices, objects carry an incredible amount of agency over how we accomplish everyday tasks. They can dictate how we sit down, eat, sleep, work, and more.

As famously expressed by ecologist and designer Victor Papanek in his seminal 1971 book Design for the Real World, design is one of the only means of interpreting nature's innate force. As he puts it, the discipline inherently strives to mimic the natural world's "economy of means, simplicity, elegance, and essential rightness." While it's a powerful tool in implicitly or explicitly governing everything around us, he continues, design is primarily concerned with improvement, executed in the hopes of ameliorating our comfort, safety, and sociability, among other factors. And objects are constantly reengineered to address our most basic exigencies as they evolve and become more complex over time.  

But how often does the act of redesigning—not simply restyling—everyday items result in experiences that genuinely benefit our existence? The question might bring to mind futuristic inventions created to aid in mundane tasks, such as cleaning, cooking, and working out, that purport to create more time for work and play. Yet as a number of historic and contemporary designs reveal, the betterment of our lives doesn't always fall in line with apparent progress. Society's fervent sprint toward the "new" often leaves people's actual needs in the dust.


As portals of prescribed cultural practices, objects carry an incredible amount of agency over how we accomplish everyday tasks.

Consider ergonomics. Popularized by renowned American industrial designer Henry Dreyfuss in his 1960 book The Measure of Man, the study centers on the idea of defining human proportions as they relate to various industrial products in workplace environments. The problem with ergonomics, however, is that it aligns with the tenets of efficiency and productivity codified as part of Machine-Age thinking. To a certain degree, it also promotes the Modernist principle that one size fits all.

Or consider the iPhone. Apple's paradigm-shifting introduction of the instrument, in 2007, completely changed what many thought mobile communication devices could achieve. On the whole, we've since become complacent in knowing that we can answer emails, post to social media, and order groceries whenever we want—and along the way, become so absorbed in these actions that we usually don't stop to question if doing them via a hand-held computer actually benefits our schedules and mental health. 

The latter circumstance echoes the thinking of sociologist Richard Sennett, who, in his 2009 book The Craftsman, notes that continuous innovation has a peculiar way of altering our expectations of function, and of making us beholden to requirements that didn't previously exist or might have seemed frivolous before. It also brings to mind French philosopher Gilles Deleuze's Society of Control theory, which holds that the constant need to make machines more efficient—the impetus that has especially defined our world since the Industrial Revolution—has ultimately sped up our collective conception of time. In turn, Deleuze believed, we anticipate needing to give more of ourselves when it comes to productivity, normalizing the pressure to extend ourselves ever further in order to more swiftly reach the bottom line. As suggested in author Jonathan Crary's satirical 2013 book 24/7, sleep has become a standing barrier to meeting these increasingly demanding requirements.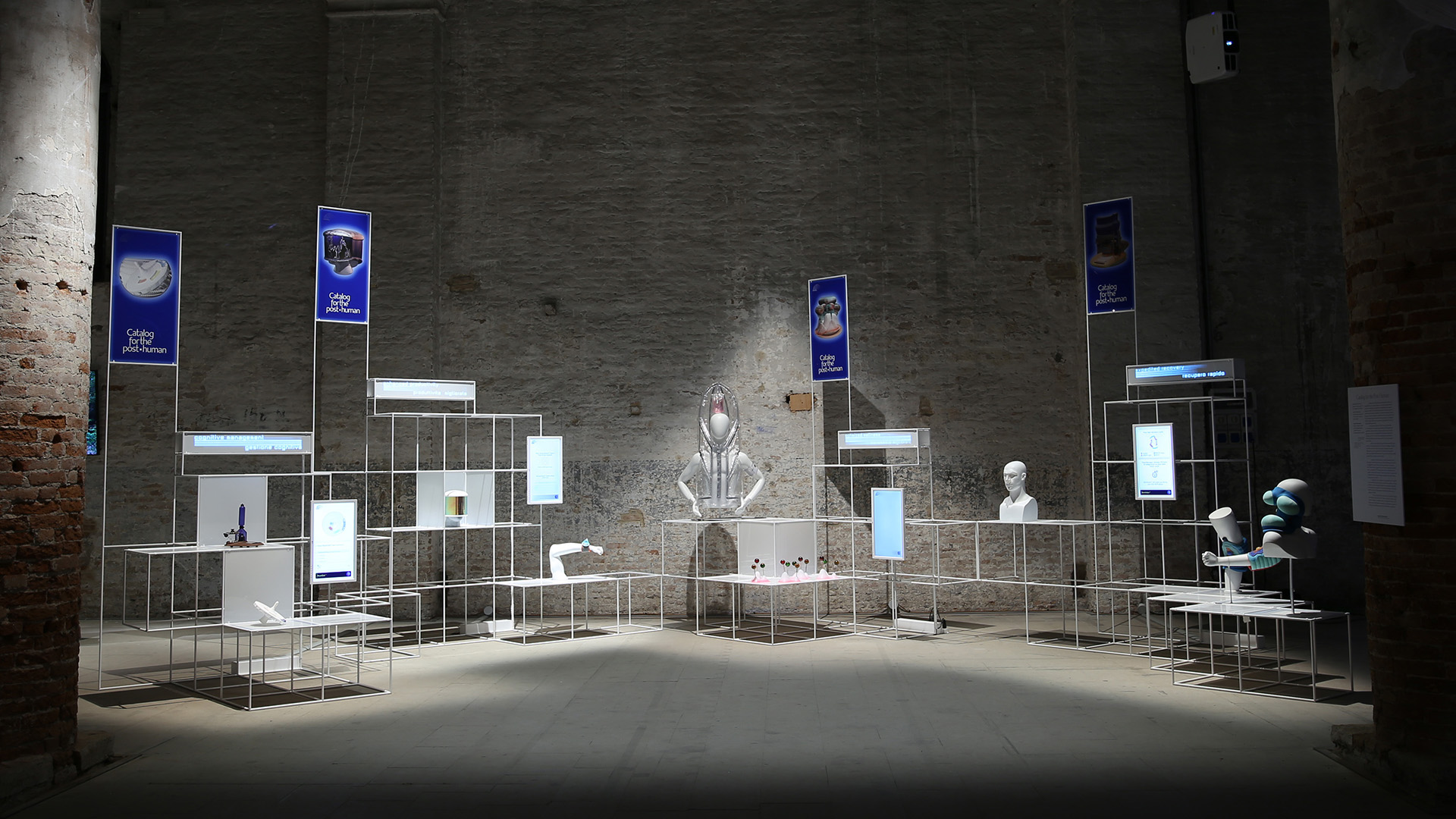 Various works by the Chicago art and design studio Parsons & Charlesworth playfully confront that absurdity. Its ongoing Catalog for the Post-Human project, first shown at the 17th Venice Architecture Biennale, in 2021, riffs on the extreme realities that Deleuze and Crary suggest as potential futures. In it are numerous proposed objects—what philosopher Marshall McLuhan might have dubbed "appendages"—described on the firm's website as "tools to help workers cope with circumstances in which their bodies may be pushed to the limit." Actually, the items just reinforce subservience: An apparatus called NootDial dispenses "smart drugs" to achieve a desired cognitive state for a given task; an inflatable IV Apparel jacket delivers vitamins intravenously while one toils away. 

Let's be clear: Technology isn't all bad. It's done a lot to enhance our world. But like other powerful forces, it needs to be reined in and carefully employed. There is an ever-growing call to reconcile our bonds with physical objects—not just to make life more efficient, but to accommodate physical and emotional ease, and to bring a greater awareness to our actions and surroundings. Curator and scholar Glenn Adamson underscores this concept in his 2018 book Fewer, Better Things, in which he argues that our material intelligence—which he defines as "a deep understanding of the material world around us, an ability to read that material environment, and the know-how required to give it new form"—has waned in the face of new mediums and an increasingly digital world, and shows readers why everyday objects, and our interactions with them, are critical components that inform our lives and shared human experience.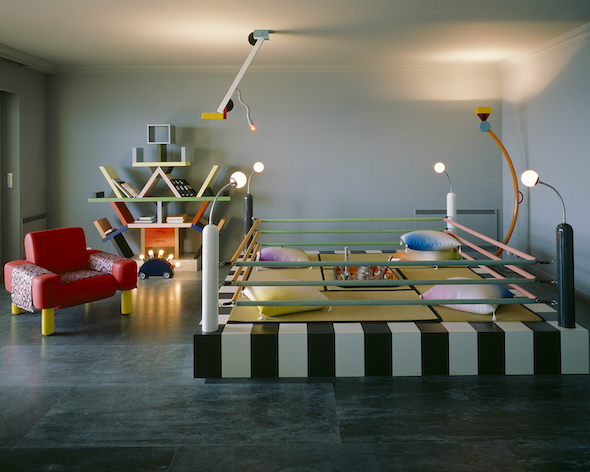 Nuanced alterations can change our perception of conventional objects we might otherwise take for granted. They might even make us more conscious of the importance of the tasks they're used for. Designers might take a cue from postmodernists, who sought to challenge the status quo on multiple levels and, not in the least, common object typologies. Memphis group member Masanori Umeda's 1981 Tawaraya Ring seating unit, like Verner Panton's psychedelic 1970 Fantasy Landscape, was meant to challenge the social norms associated with standard living room set-ups. People were encouraged to use the reconfigured designs in unexpected ways, and in turn, engage in new, freer forms of interpersonal interaction. 

Inroads can be made on a very small scale, too. Take Kirei (2019–2020), a line of gold-toned rings and thimbles developed by German designer Birgit Severin with research incubator Schloss Hollenegg that seeks to reestablish the restorative, even meditative, chore of cleaning. A result of a series of experimental workshops, the adornments aim to transform picking up trash or wiping down surfaces into an enjoyable, noteworthy, and memorable act.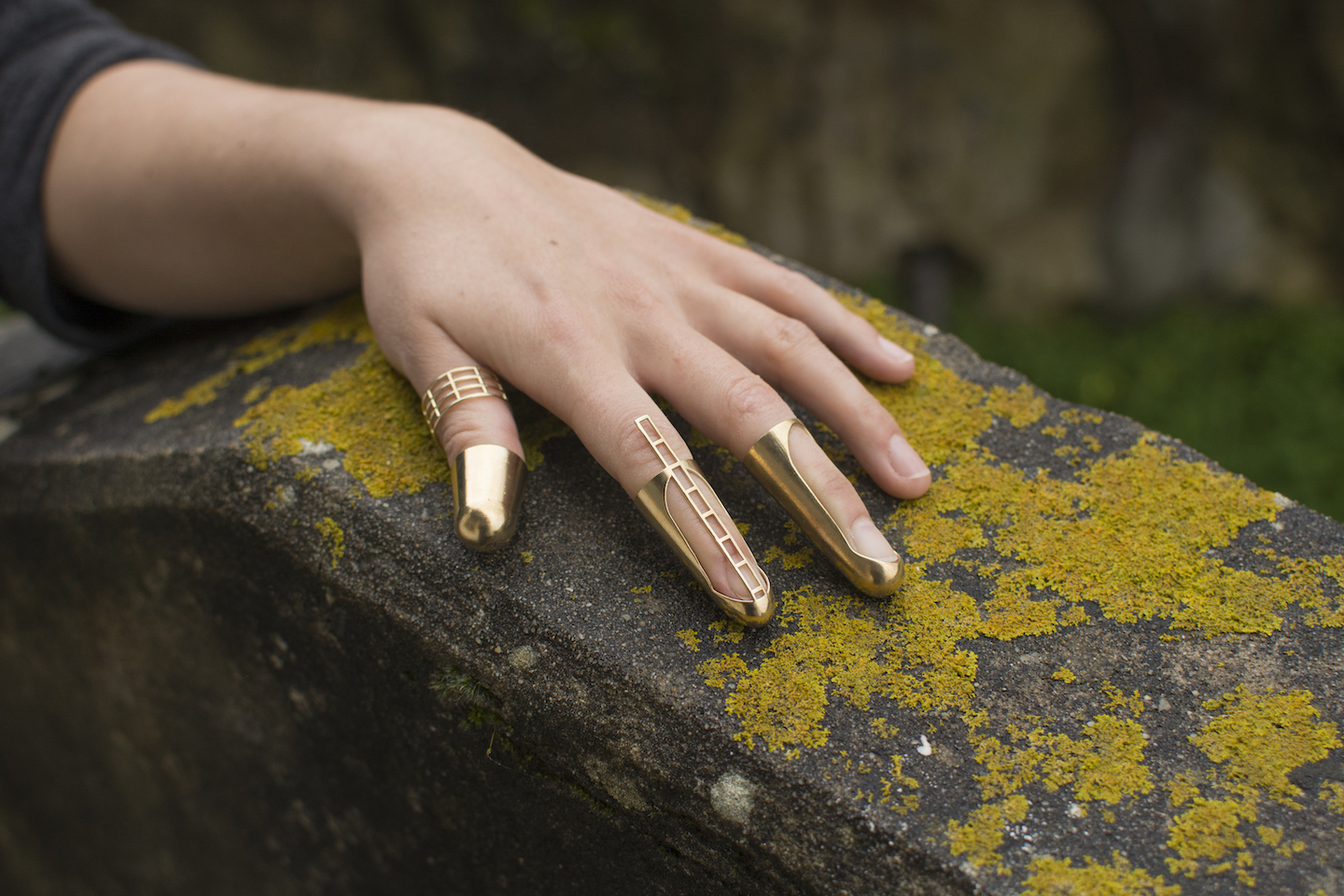 When it comes to typologies such as crockery and cutlery, rethinking contours can prove advantageous. Look at Aldo Bakker: The Dutch designer has spent a good part of his career exploring the metaphysical qualities of shape, continuously seeking to perfect the portions, curvatures, and massings of sublime forms, and introducing his discoveries within various functional applications, from pouring milk to arranging flowers.

In his 2007 Salt Cellar, the elongation of an operable handle makes the process of dispensing the substance more tenuous yet unhurried. The gesture removes any sense of passivity, and requires that the user is viscerally engrossed in act. "I'm obsessed with form and daily things because they're always there," says Bakker, who apparently intuits the forms that might work for others based on what works for him: "Slowly they enter into my system, and it's not a matter of willingness anymore. At a certain point, I make my interpretation. It's more personal than trying to influence someone else." What he's describing is a quality expressed in both Umeda and Panton's ingenious propositions: the freedom to adapt how an object is used based on personal preference. 

Tim Parsons, co-principal of Parsons & Charlesworth (the firm that showed those hair-raising wearables in Venice), has long believed that design can transcend a given object. "I've never [been] content to accept the limitations of standard products, especially electronics," he says. "I understood early on that there's all manner of different potential experiences that people could have from them, but that they needed to uncover them on their own."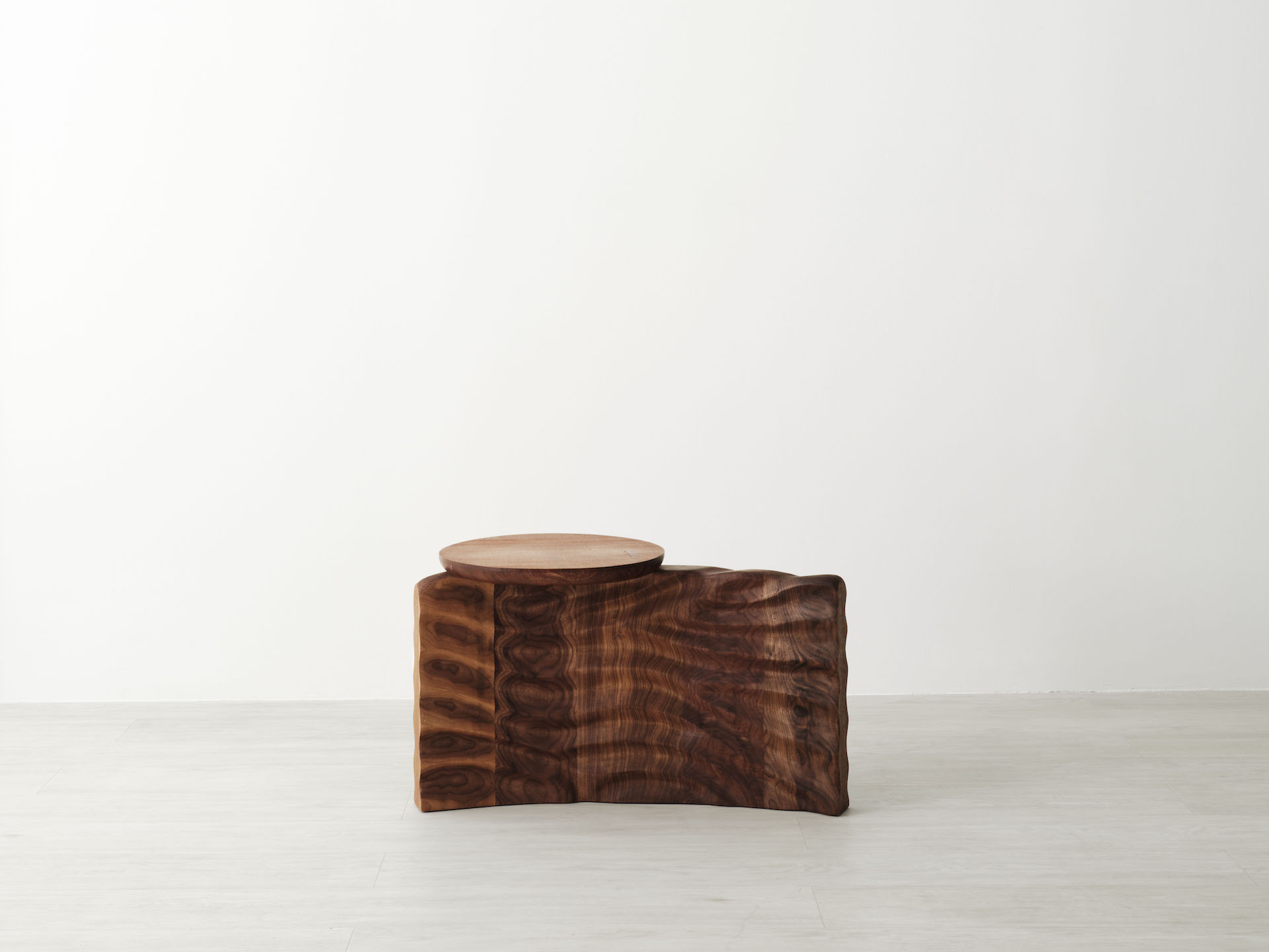 Another way in which objects can aid their users is by imbuing them with personal narratives. New York–based furniture designer Gregory Beson focuses his craft-led practice on the idea that well-made objects gain worth through wear and tear as they get passed down from generation to generation. His recent Tenderness collection of textured wood- and metal-surfaced furnishings stems from an exploration of material sensuality and spirituality, while earlier projects such as his 2016 sensor Open Ritual: a light emerged from exploring daily rituals. In these examples, interchangeable components allow users to define an object's use for themselves, a direct path to the rewarding acts of slowing down, making more considered choices, and enjoying the ease of a personalized design. 

Perhaps designers should be far more focused on aiding users in creating their own solutions than imposing their own aesthetic postulations on them. Their overall goal ought to be pinpointing ways in which they can better meet their immediate needs, achieve renewed relationships with their physical surroundings, and reclaim a sense of biological, rather than mechanical, time. That's design for the real world. 

Zooming out, far beyond our homes and routines, presents an even bigger benefit to the types of tweaks outlined above: In a world mired in so many struggles, adaptation can be a viable tool of defiance and survival. If we can improve upon our deep-rooted habits and behaviors, we have an approach for tackling seemingly insurmountable social, cultural, and ecological challenges as well. Shouldn't we be able to scale up that same intuitive pragmatism, learn from the seemingly insignificant, and combat the all-important challenges of our time? 

Introducing small effectual fixes to everyday devices that reflect our individual needs today can improve our lives tomorrow. Is there an inherent correlation between how we deal with the nagging clumsiness of a standard clothes hanger that always seems to fall off the rack, and mitigating the convoluted crisis that is climate change? By recognizing the significance of refining matters like the former, we just might find out.