What's to gain from pain?
Untapped is published by the design company
Henrybuilt
.
ROUNDTABLE
02.07.2023
A Conversation About Generalists, Velocity, and the Source of Innovation
"There's a need for speed when it comes to sustainability," says designer Todd Bracher. "Can generalists help save the world?"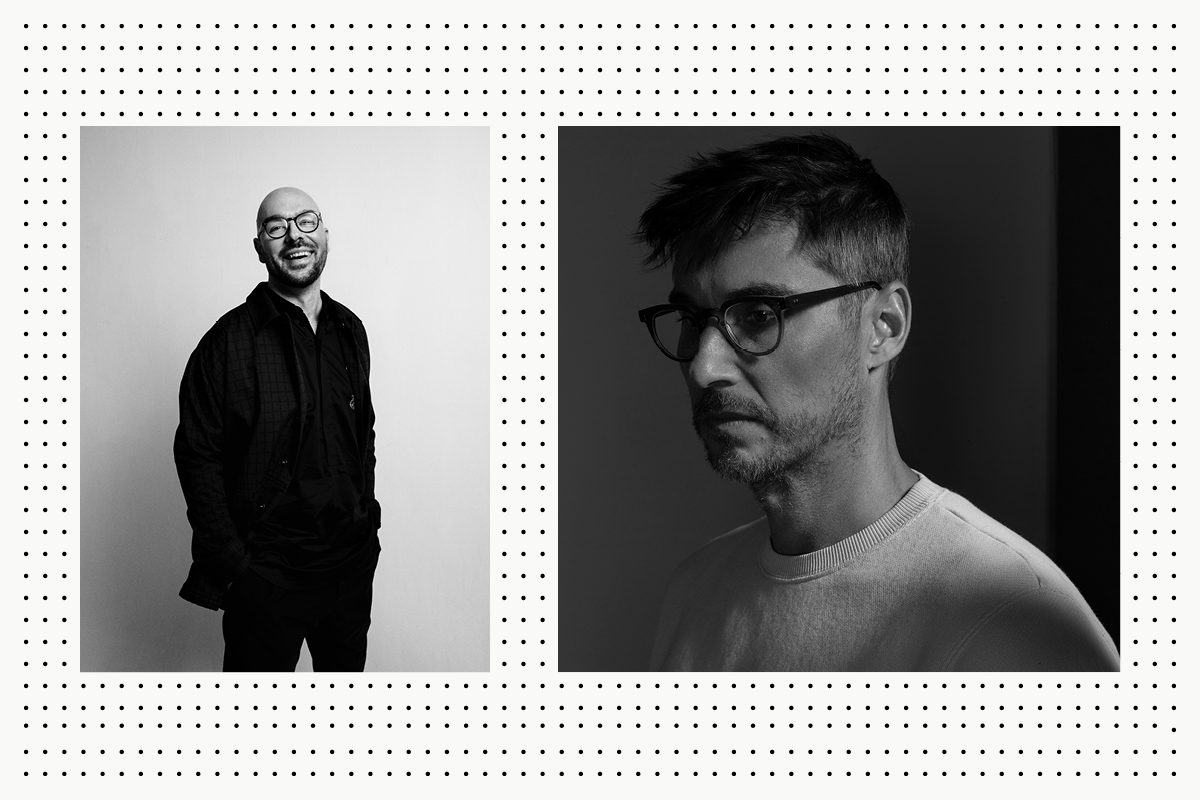 Is it better to approach life as a generalist or as a specialist? Instances past and present have challenged the merits of both schools, from the enduring maxim "jack-of-all-trades, master of none" and Malcolm Gladwell's assertion that expertise in any field requires at least 10,000 hours of practice, to technology democratizing specialist skills, such as when IBM's chess computer Deep Blue defeated chess grandmaster Garry Kasparov in the nineties, kick-starting a new age of artificial intelligence. Many pop-culture icons—musicians, fashion designers, athletes, and artists among them—are proud multi-hyphenates, no longer raising eyebrows when they drive in lanes different from those they started in. 

Ask people their views on generalists versus specialists (as we did while conceptualizing this story), and most will cringe. It's a contentious debate filled with caveats, assumptions, and oversimplifactions that make it difficult to prove that one is consistently better than the other. The answer, it seems, is that both are needed for success. 

To that end, one might wonder: Can going wide support going deep? It's a method that, according to the output of designers Luca Nichetto and Todd Bracher, produces affirmative results. Stockholm-based Nichetto grew up on the Italian island of Murano and, after studying industrial design at the Università Iuav di Venezia and interning for the Venetian lighting company Foscarini—which drew him to look into new materials and forms for its fixtures—he founded the design and consultancy practice Nichetto Studio, in 2006. He has gone on to produce objects for clients including Cassina, Hermès, Land Rover, and Mjölk and, more recently, a tote for the vegan handbag brand Angela Roi and a limited-edition piano for Steinway & Sons. 

Bracher, who is based in Brooklyn, spent a decade immersing himself in various cultures—Denmark, Italy, France, and England—as a way to educate himself about design. He pours these experiences into his design and strategy firm Studio Bracher, founded in 1999, through collaborations with brands including Issey Miyake, Herman Miller, 3M, Georg Jensen, and Humanscale. Bracher also collaborates with scientists and technologists to devise solutions that enhance users' bodies and minds—and the world—in tangible ways, such as a pair of spectacles with LED-emitting lenses meant to curb myopia. 

We recently spoke with Nichetto and Bracher about how being a generalist can lead to unexpected innovations in the design industry. While both are reluctant to identify with the term itself, they readily embrace the value of drawing on a wide range of skills and experiences as a means to efficiently and inventively solve problems that, in a field that's often more reactionary than revolutionary, can profoundly enhance the experience of how we live today.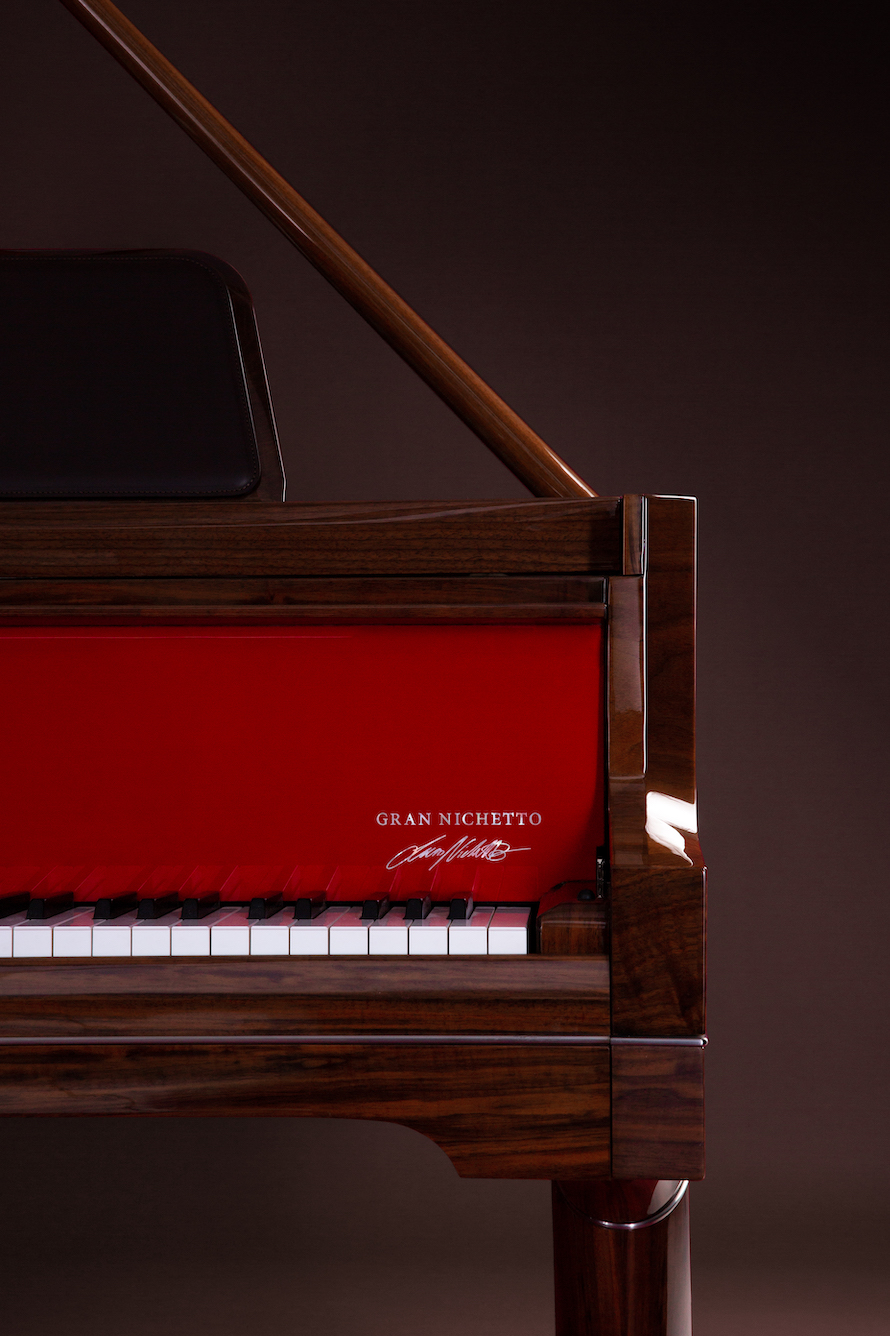 Given the range of work in your careers, one could categorize you both as generalists. Do you define yourselves that way?

LUCA NICHETTO: I've never really thought about that before. In the design culture I come from, doing different kinds of projects is normal. There's a very Anglo-Saxon tendency to put words in front of designer—like lighting designer, fashion designer, food designer—that puts a limitation on creativity. In Italian, we don't have the word designer. We have the word—and I love it—progettista, which is a person who does projects. The nature of the project doesn't matter. 

I don't know if the concept stems from the Renaissance, where the idea of beauty could be applied to a workshop or an art piece and beyond. But I believe that a creative person can try to do a lot of different things. Trying is also where you're learning, and you're also connecting the dots between different industries, different scenarios. That's where the unexpected can create something beautiful. That's something that drives me. I always try to explore other directions. 

TODD BRACHER: It's an interesting question because there are two sides to it. One is the fact that I've designed watches, bicycles, interiors, and architecture. But am I a generalist? The answer is probably yes, but I don't think I am when I consider what I actually do, which is evolving over time. I design products, but I also design organizations, and organizational structures, all with the same intent of generating value. So I'm a specialist when it comes to value. But if I were tackling the question of, How do you make meaningful change?, I'd use my generalist skill set to further that specialization.

Designers are not, for example, accountants—who are specialists—but you could probably be a good accountant if you're a good designer. And a good accountant could probably be a good designer. People tend not to cross that kind of line, but that's where a generalist learns the language to actually deliver on a specialized target. 

That line of thinking gets at another facet of the generalist: Is being one a skill, a method, a preferred approach to life? Or is it more of an inborn thing, where generalists have a natural ability to find patterns in different domains while the rest of us have to pour all of our energy into understanding one subject, and simply don't have the capacity for working in other ways?

TB: Being a generalist is a risk. It's not advisable, in my opinion. It's also not a casual choice. It's survival, in a way. Generalists are motivated to get in there and sort things out. If you're one of those people and you're reading this, you've got to listen to yourself, trust that voice, and take that risk—because that's where growth happens. 

My approach came from frustration. I'd look around and think, Why doesn't this work? Why does it work this way? Doesn't anyone else see it? When I was 25 years old, a light went on and I realized I can fix things. After I did that, I decided to fix other things, which opened up how I think and what I can do. The frustration fuels the passion for getting through it. 

LN: Being a generalist is an attitude. It's about who you are, how curious you are, and how much you want to stay in your comfort zone. 

This is not a characteristic that so many people, or all people, can have. It's really personal. You can challenge yourself to jump into different things and connect them, but the desire to do that likely comes from something deep inside you. It's a need that is difficult to describe. It's almost like you're addicted to doing it.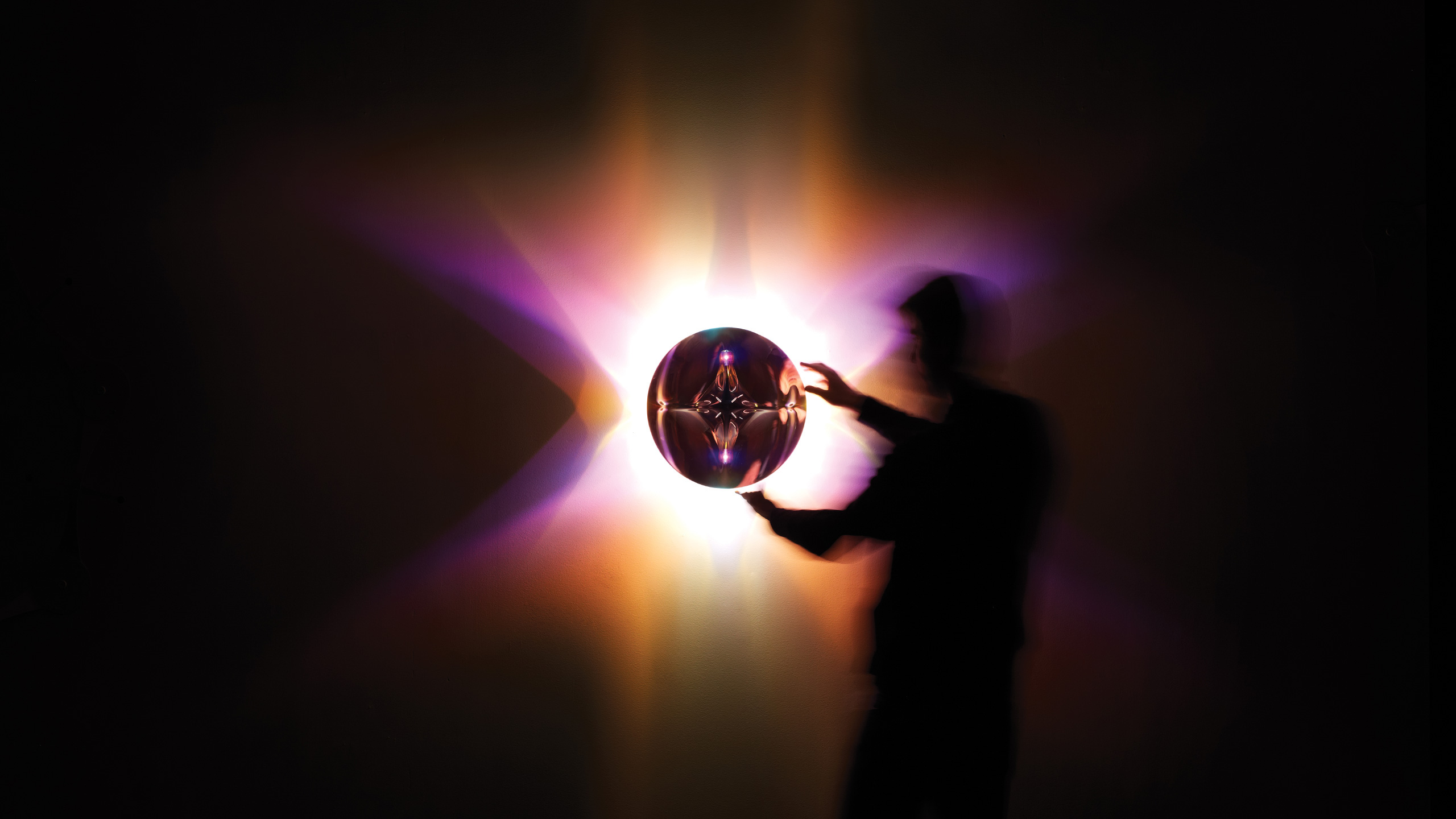 Those are bold statements that nod toward the ego, or self-assuredness, often associated with generalists—which likely contributes to the contentiousness around the debate of whether it's better to be a generalist or a specialist.

LN: It depends how meaningful you want to be as a generalist. Many people simply add a layer of cosmetics on top of everything. That, for me, is not being a generalist; it's being superficial. These people are not creating any kind of value. A critical approach is essential to the definition of being a generalist. 

Maybe this is because I recently designed a piano, but I like to think that being a generalist is like being a director of an orchestra. You don't know how to play all the instruments, but you know how they work. You need trust that the musicians can play in the best ways they can. You have an idea for how to make a concert amazing. They don't know. They just do what they are the best at doing. 

There are a lot of expert designers out there who are fantastic at playing their instruments, and that's it. There are not that many designers like there were in the fifties, or even before—Alvar Aalto, Arne Jacobsen, Gio Ponti, and many, many, many others who had a broad way of expressing themselves—who were also great conductors. That's due, in part, to education. It's so narrow now, and focused on specific things. 

Most of the time, which I find pretty boring by the way, people knock on your door and give you a brief. In my experience, if you follow the brief, what you do will never perform. That speaks to an opportunity on the other side, too: Entrepreneurs can be generalists. The problem is that most entrepreneurs right now don't have huge visions like those in the past did. 

TB: At some point, most of us realize our parents are just people, too. And our clients are just people, too, and our old bosses, and that senior person in that division of that top company. They know what they know. In some cases, they need what generalists bring to the table. Generalists have this beautiful role as people who can plug in, and who can swiftly transfer information that actually solves meaningful problems.

So the motivation for certain generalists—the non-superficial ones—stems from a desire to develop solutions that serve users? 

LN: Maybe I'm very romantic to think that design still solves problems—not everything—and creates value. If you're driven toward that, you always try to research those things in everything you do. It can have a tiny or huge impact, it doesn't really matter. The important thing is that something moves forward. 

TB: The generalist's ability to facilitate progress brings up another layer of this conversation. Let's say you design a watch. Are you now an expert in it? Because to design something well, you need to understand how it functions, how it's packaged, its supply chain, its whole world. In the end, you're somewhat of an expert in watches. But then there's the person who has spent twenty years designing them. Are they less capable of innovating because they know too much?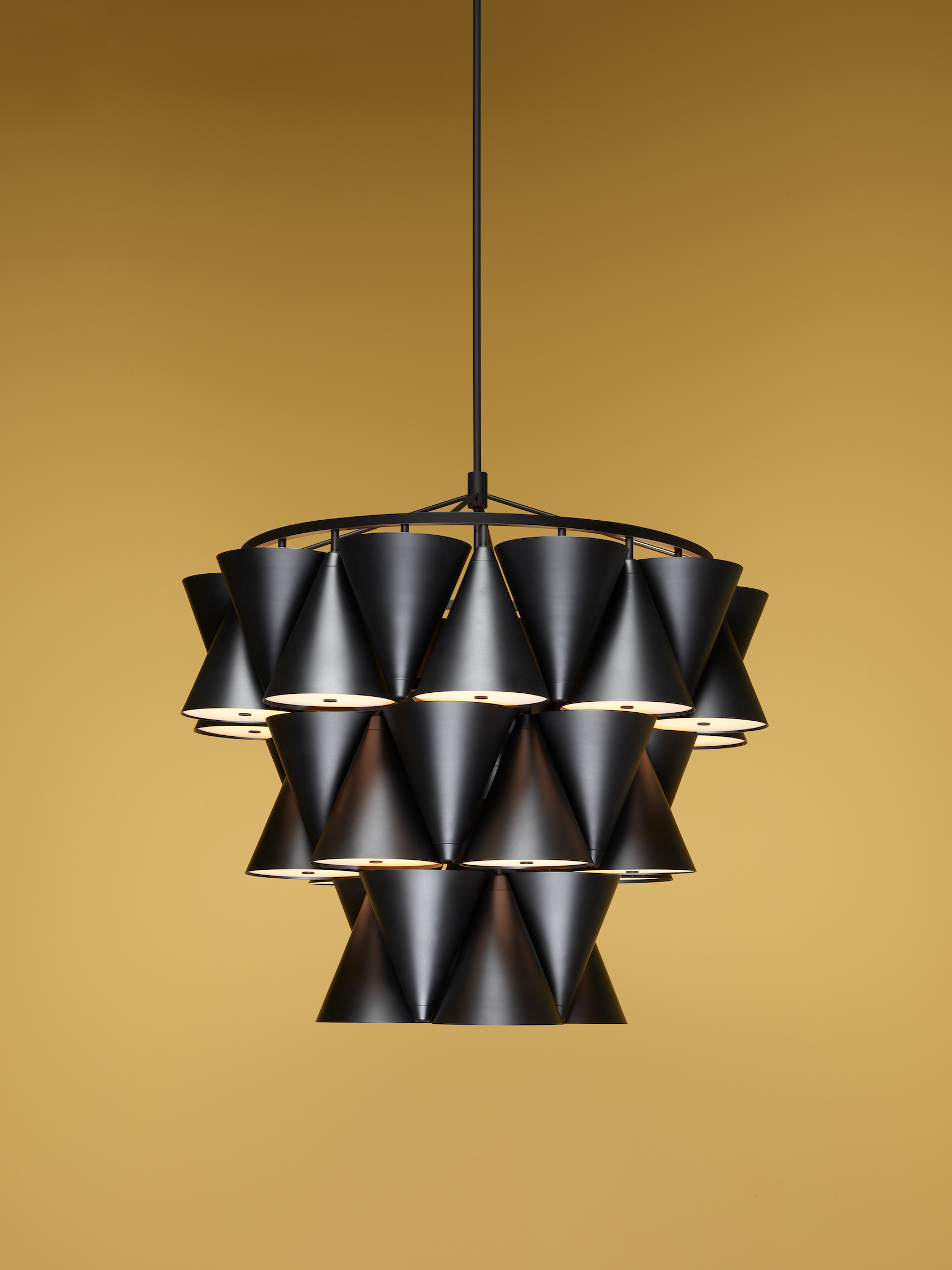 In preparing for this interview, I kept coming across Malcom Gladwell's claim that it takes at least ten thousand hours of practice in order to master something. It made me wonder: If generalists haven't mastered a subject, how can they still innovate within it?

LN: A lot of the time companies talk to me about the market, about their targets. But they're not talking about the human being who, in the end, will use and enjoy the product they're asking me to create. I'm always thinking about that person's needs, and how the product can provide some kind of solution.  

TB: There should be more of that, let's say, innovation with intention. There's a lot of innovation for the sake of disruption, or consumerism, or you name it, and not so much innovation relative to questions like, Does this actually improve our world? Does this improve our lives, our communities, our homes? That's happening slowly, and has been for a long time. 

How might generalists help facilitate innovations with intention? Should those ideas occur more often, and with greater frequency?

TB: There's a lot that has to line up to innovate. Ultimately, those ideas are coming up as fast as they need to, or have to. It's one of those it-is-what-it-is kind of things. There's no great faucet in the sky that's going to open up or shut off.

LN: At the beginning of my career, I was really spoiled, especially in the furniture and lighting industry. There were a lot of opportunities, particularly in Italy, where companies were very fast in completing a project—much faster, I discovered later, compared to so many other countries, where the process is much slower. That also had to do with the size of the company, because in Italy it was mostly small- to medium-sized companies where I could have a direct conversation with the owner. If he liked my idea, I could run with it.

Being someone with a range of skills to draw from likely helped fast-track the process, too. 

TB: Yeah. And there's a need for that kind of speed when it comes to sustainability. Can a designer, or a generalist, help save the world? 

We recently did this office chair, called Path, that's the most sustainable chair in the industry by far. It's not the sexiest kind of project. But the reason I did it was that tens of thousands of office chairs get thrown away every year. If I made the world's most sustainable coffee table for Cappellini, it would not have had as much of an impact. This project was about trying to find one of the worst-offending products in our homes—a product that has fifty to seventy parts in it from vendors around the globe, which means all the companies attached to those components need to align and have fully transparent operations. Their environmental footprint is relevant to the world because it all adds up to creating a sustainable product, or a net-positive product. When you think about it from that perspective, it was a really good product and it was a necessary product. It will trigger others in the industry to step up what they're doing. That's one way design can help save the world. 

In my other business, Betterlab, which is really important to me, we tackle serious problems that haven't been solved yet. We speak to scientists and technologists who say, "Yeah, I have a patent to solve this." But they haven't solved the problem, because their product is creating the patent—that's it. They're academics. They're not trying to bring the solution into the world. 

That's where the designer fits in. My value is creating an intuitive, understandable, trustworthy, let's say, delivery device—it could be the product—that leaves a meaningful impact on the world, and helps to bridge the adoption gap. That's another tangible example of why design is so critical. There are a lot of other reasons, too. 
'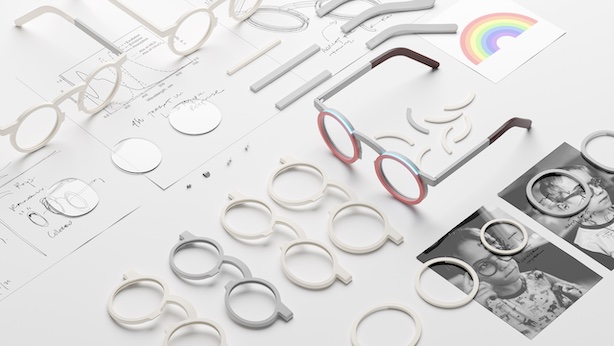 LN: The examples Todd mentioned are super good. How can a generalist-designer help save the world? In my practice right now, the answer I use most is: I truly believe that craftsmanship is a value, and a cultural value, that we need to preserve. To think that my kids might one day visit Murano and not find any glassblowers because that industry disappeared for many reasons—that idea drives me crazy. Not only for the industry, but for cultural reasons. 

I believe that one of the missions of designers should be to consider craftsmanship. It's not just about something that costs a lot of money, because of course there is a price you pay for it. But you're also paying for the history, and for the development of a certain kind of industry and object, and you're helping it go and to influence the social lives of many people.

We live in a world that, for a long time, was educated to buy now and throw away later. To buy Ikea furniture and let the kids do whatever they want to the sofa and the tables, because you know that after two years, you'll toss everything. In doing that, you're also educating your kids to not respect the object. You're creating a future generation that doesn't care about what surrounds them. 

But if you have a sofa that has a proper value, and has come into being through craftsmanship, you'll probably tell your kids not to eat on the sofa. That's another way of educating people. I don't say that because I want to be super old-fashioned. But we need that re-education to understand the value of the things that surround us.

Craftsmanship that involves skilled artisans—worldwide, not only in Italy—will also help in connecting this issue with sustainability issues, because you're pushing people to think about what they buy, and maybe they'll start saving to buy quality things. That means you produce less and you produce better, and the longevity of the product is much greater, because you get what you pay for most of the time. 

In addition to craftsmanship and sustainability, there's also value in the experience of using quality objects like the ones you're describing. How is that aspect of a product created?

LN: A few years ago at the Museum of Applied Arts, the MAK, in Vienna, Austria, there was this exhibition ["Sagmeister & Walsh: Beauty"] by Stefan Sagmeister and Jessica Walsh. In the center of the room, there was this podium that displayed the evolution of drinking glasses. At the beginning of it, there were two hands forming a cup, then there was a stone that became a bowl, and then it became this beautiful glass with beautiful decorations—this craftsmanship. After that peak, you start to see things going down, down, down, until the very end, where there was a plastic cup. 

That for me was exactly like a manifesto of what civilization has created, in which, somehow, we are going back five hundred years, or even more. I don't want to say that we need to stay in the peak. But drinking in a glass that is made in glass, the experience…. Also, if you put a Brunello di Montalcino red wine in this glass, it tastes a certain way. If you put it in a plastic glass, it tastes completely different. The experience is different. So it's very important to consider that, too. It's not only a matter of price. It's also a matter of what you feel. 


This interview has been edited and condensed for clarity.