How little can you get away with?
Untapped is published by the design company
Henrybuilt
.
THE BUILT ENVIRONMENT
05.08.2023
The Building Materials of the Future Might Be Growing in Your Backyard
The architects at Material Cultures devise ways to construct a post-carbon built environment.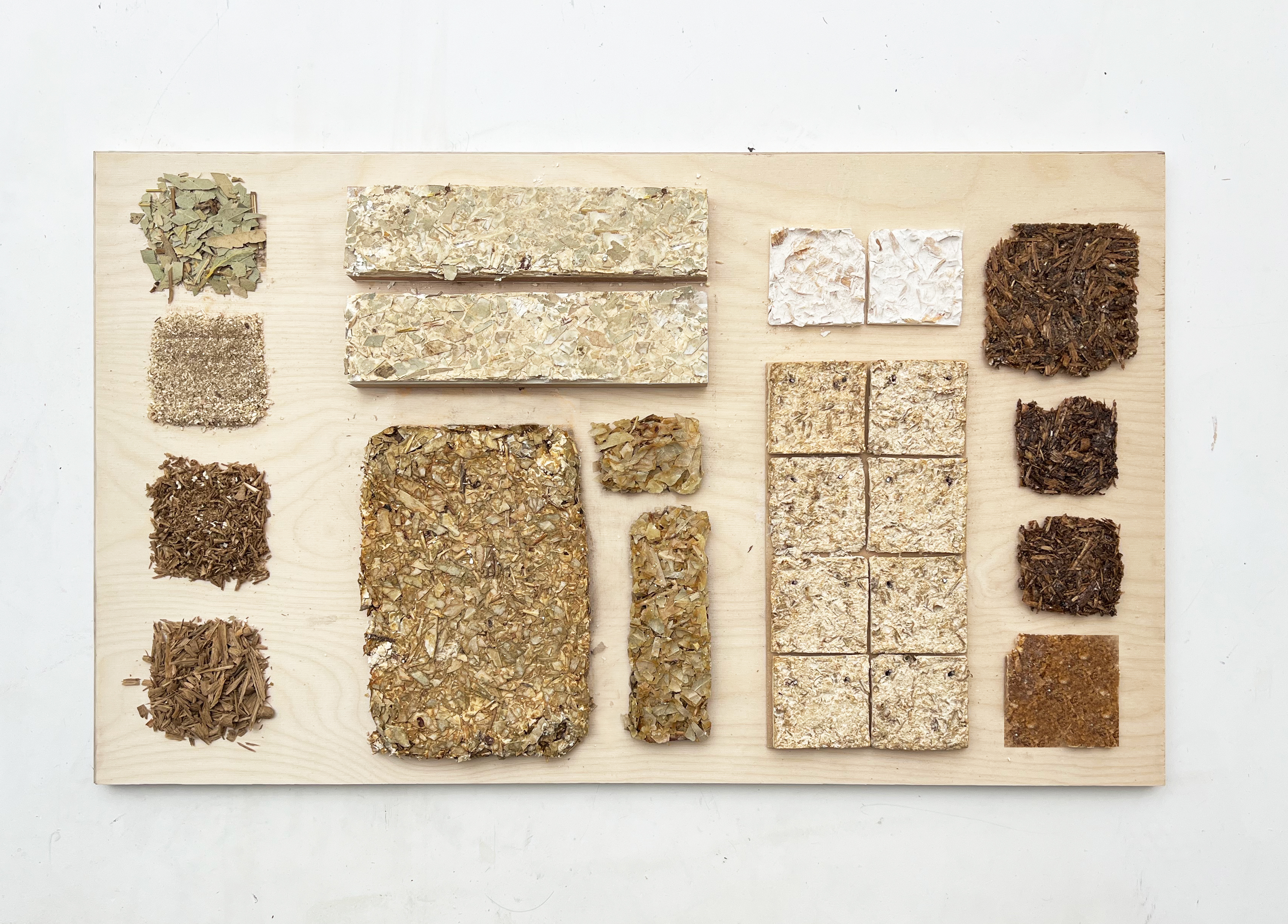 As alternative building materials such as hemp, straw, and algae slowly make their way into the construction industry and the media, London-based design and research practice Material Cultures views renewable resources with a sense of urgency—and believes cultivating those that can be easily grown and sourced is imperative for our architectural future. 

Its broad outlook on cycles of production focuses not only on materials that could lead to a post-carbon built environment, but takes into consideration entire and often flawed systems of the construction industry, from soil management and agriculture to the extraction of finite resources and labor practices. The firm's priorities, and its deep interest in the future home, are well-founded. According to the World Green Building Council, buildings generate 39 percent of global energy-related carbon emissions—28 percent from operational emissions, or energy to cool, heat, and power them, and 11 percent from materials and construction—and demand for them only continues to intensify.

Material Cultures aims to influence construction's major players—manufacturers and contractors—but wants to impact those who are most disadvantaged by the current state of the housing provision. Also on the agenda is the not-so-small task of changing public perception and cultural understanding of bio-based materials (those made from plants or other kinds of biomass). Its message: While counterintuitive to some, evolving ancient forms of building, such as raw-earth construction, can produce beautiful, durable, long-lasting structures. Many methods can also counteract climate crisis–related conditions resulting from excessive extraction of limited and industrialized petrochemical materials. In other words, the age-old approach of making structures out of organic matter is well-suited for today.

In turn, the firm's work deploys methods and formats that differ from traditional architectural practices. In its residential design projects, directors Summer Islam, Paloma Gormley, and George Massoud are hands-on, working with one-to-one prototypes and material samples they often develop themselves. This approach results in a much more intimate understanding of each element and how they come together, shifting the agency from the manufacturer to the architect. 

Their prototypes, often placed on view for the public, are also important as "demonstrators," as they call them—ways to showcase the potential of natural building materials in the most tangible and tactile way. Its Panel House, for example, uses pre-made timber cassettes filled with insulating hemp and lime blocks that are inserted on site (a system Material Cultures devised and evolved in previous residential projects) to explore its possibilities in, and to challenge preconceptions around, prefabricated housing. Earlier this year, the firm mounted "Homegrown: Building a Post-carbon Future," an exhibition at London's Building Centre, which centered around a life-size section of a thatched wall.

In addition to their design work, Islam, Gormley, and Massoud run research projects, teach, and organize workshops as part of Material Cultures's not-for-profit lab. Open to all, the workshops usually cover a specific material, such as the recent "Building with Clay and Straw" session, run by mud mason Becky Little. Last year, the architects co-wrote the book Material Reform with Amica Dall, a founding partner of the Turner Prize–winning art and architecture collective Assemble. The exhaustive pocket-sized publication embodies the practice's commitment to rigorous yet accessible study.

The scale of things to come is revealed in Material Cultures's increasingly bigger housing projects, such as the Phoenix, a multifamily prefabricated housing project in the East Sussex town of Lewes, and in Material Homes, an emerging third arm of the practice that supports developers and home builders in integrating regenerative construction principles and off-site production into large-scale projects. Such efforts would be nearly impossible without maintaining a big-picture perspective: By concurrently tackling design, supply chains, manufacturing, and material science, Material Cultures can insert its progressive ideas in the structures of mainstream industry.

To better understand what incorporating bio-based materials into residential architecture entails, I recently spoke with Islam and Massoud in their busy East London studio. In their words, making homes out of plant matter appears achievable, compelling, and much more fascinating than I thought.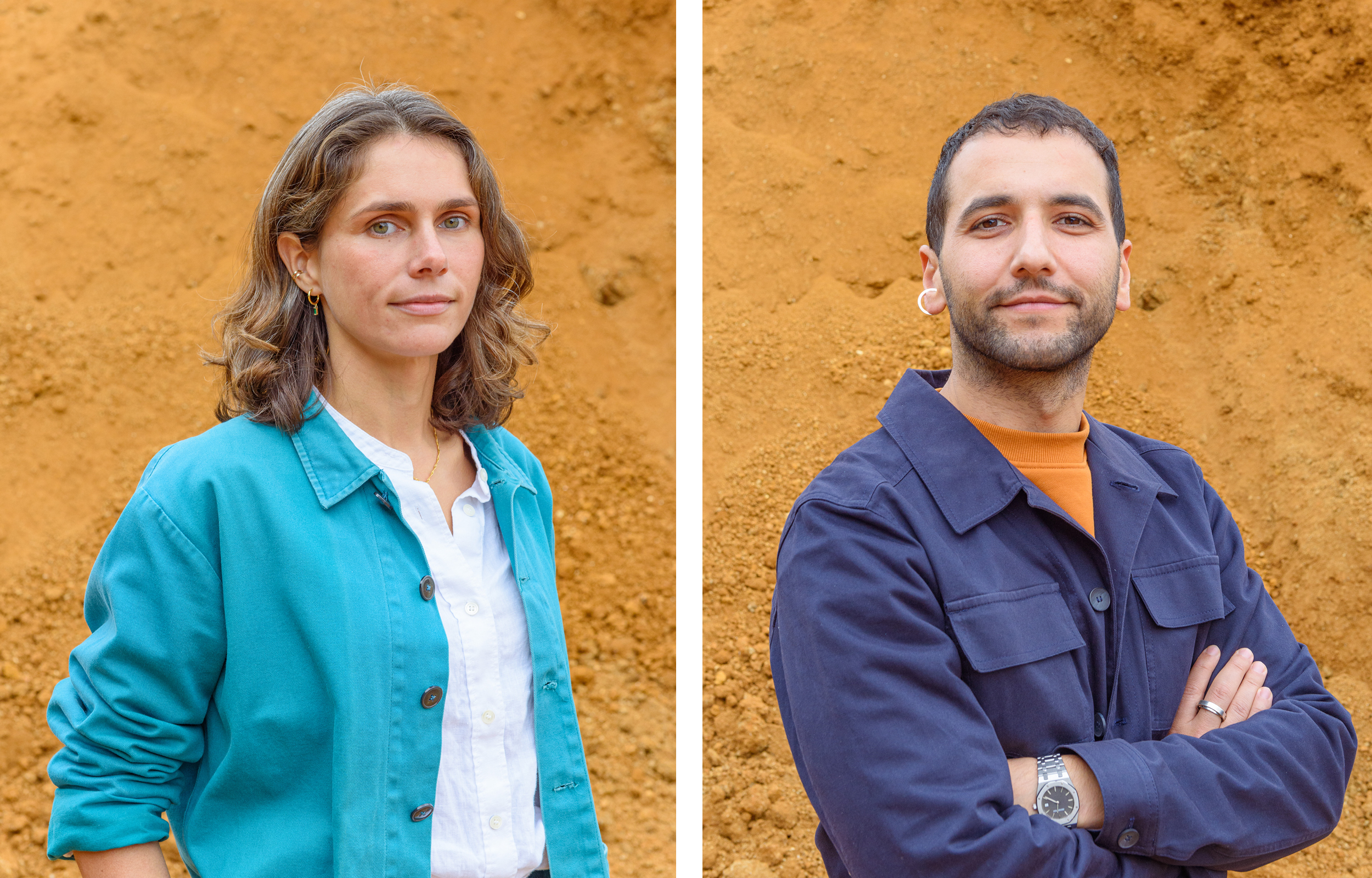 How can technology support building with natural materials?

GEORGE MASSOUD: Technology is important, but we try not to overcomplicate the building systems we work with. A lot of these materials come with a lot of cultural significance, and there are certain relationships we have with certain materials. It's about understanding the environment we're functioning within, and how technology can facilitate it.

SUMMER ISLAM: As the industry moves forward, the natural-materials world ends up being slightly left behind. In the public consciousness they're seen as an archaic, traditional way of building when actually, they can be really progressive. They can be pushed forward by joining forces with digital tools.

We are optimistic about how technology can support a bio-based construction industry. One way is through the relationship between prefabrication and digital modeling. We model our projects in BIM [building information modeling], and we pack a lot of information into them. Taking ownership with that digital tool enables us to think about projects not as a single scheme, but as multiple schemes, and to engage with the construction process and think about how things get put together. We then work with our contractors and collaborators to figure out that sequencing.

It's interesting that you try to insert yourselves into that standardized system, which you are also really critical of.

SI: We often talk about the line we tread—the one between being reformist and revolutionary—and how you can critique a system while also being a part of it. We put forward a critique, and then look at practical ways to insert radicalism into the structures that exist.

And it's not like using BIM is super radical; it's actually really expensive and quite inconvenient sometimes. But it also means that we're building knowledge that can grow beyond the scale of where we are now. It can exist in other projects, be used by other people.

Have you ever developed a new use for a technology?

GM: We've been looking at prefabricated vertical thatched panels as cladding systems for our house in Suffolk. What's interesting for us is using these materials—whose fabrication is very much seen as a craft and as something that is passed down from generation to generation—and seeing how we can learn from that knowledge. 

We use prefabrication as a way to bring that into the twenty-first century, responding to the speed of contemporary construction, industry parameters, and expectations. A lot of these natural materials are very tactile, and the knowledge of working with them is really embodied. It's fascinating to see how you can scale it up by using prefabricated systems. 

SI: The system that George is talking about, which uses prefabricated timber cassettes with straw, is an evolution of the systems from our previous work. There was a project led by Paloma called Flat House, and in it, there was similar thinking about how we might use digital systems and prefabrication to make projects that have scalability and longevity. The system we developed was timber cassettes filled with hempcrete. [Editor's note: The hemp was grown on the property, and the walls that its system created, which were raised into place in 48 hours, can be used on any building type or scale.]

Now, we often look at buildings in the same way we did Flat House, where we used timber resources very efficiently with insulation. In many ways, the insulation, which is the bulk of the biomass and the building, is one thing that comes most readily from an agricultural landscape. So depending on where you are, the crop you could use for insulation slightly varies, and hence your building system varies—but the principles behind them are the same.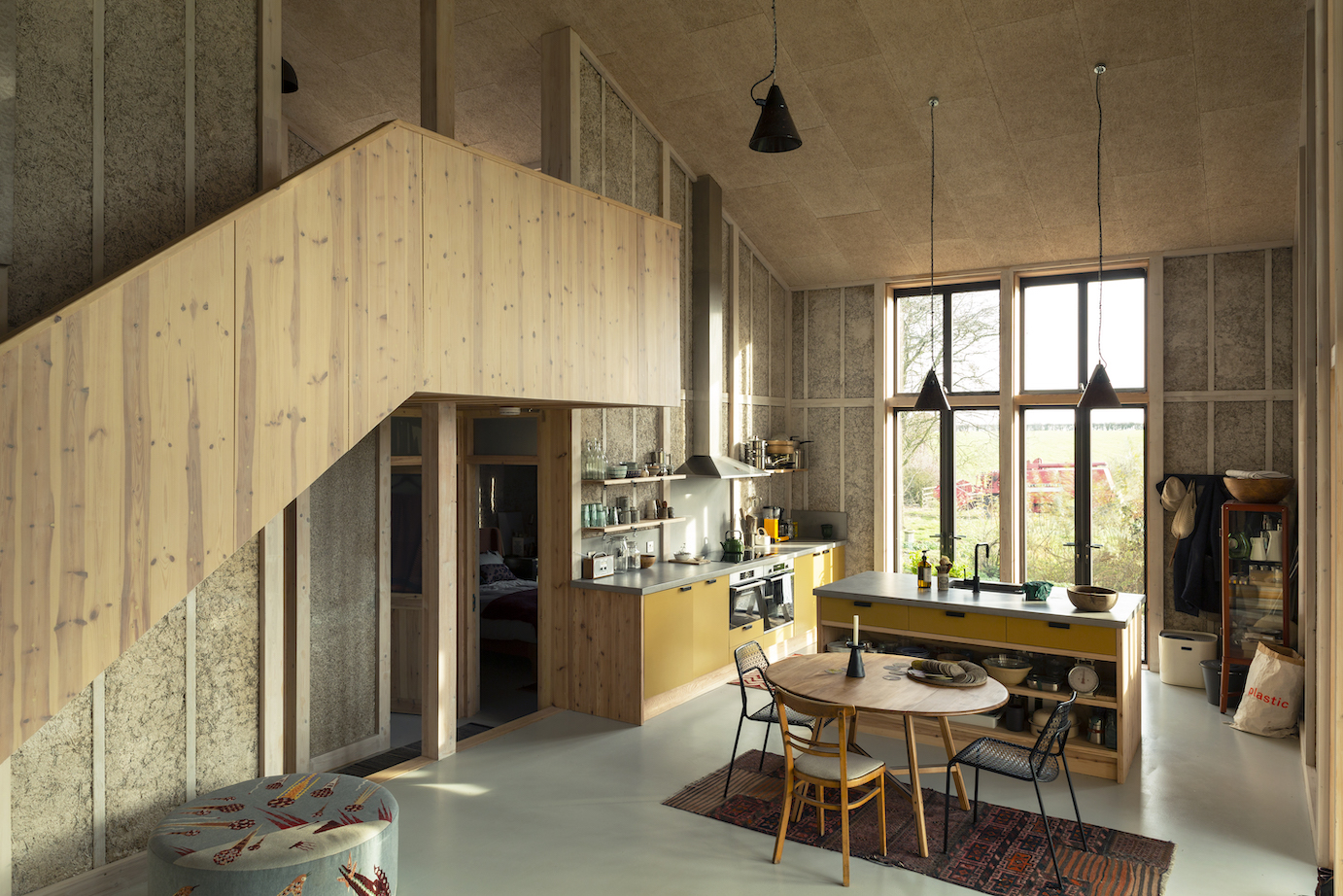 Site specificity, as well as localism and vernacular materials, are recurring themes in your projects. Although you don't center it explicitly, historical research seems quite crucial, too. How does that factor into the development of your work?

GM: Traceability is key to our design process: where materials come from, what implications they have on the landscape and also in their new homes. What other kinds of networks are associated and connected with these materials? What is the political economy around it? We ask ourselves those questions regularly.

SI: We also ask, "How did that site come to be? What's the social, cultural, or economic history that has made these things the way they are?" Maybe that changes the way you think about what materials you might use, because you discover things about social value chains that have been bypassed by industrialization, or been supported by them. Material history is social history. They are intertwined.

You position yourselves against technification, standardization, and proprietary building materials, and often emphasize the chasm that these have created between buildings and the people who live in them. How will a post-carbon built environment impact our homes and the way we live in the future?

SI: The materials we're talking about using necessitate a different culture of care, repair, and maintenance in the ways we inhabit space. They encourage people to consider living in a building a privilege, and that there's an exchange between you as an occupant and the building as a thing that gives you shelter. There's a kind of reciprocity.

The materials that we work with, like clay and straw and timber, need looking after. And if you look after them, they can last centuries.

GM: Actually, what's key to many materials we work with is that they age; they don't decay. A lot of standard materials exist with a particular finish for a moment in time. They are expected to last forever in that state, which is never the case. At some point you have to replace it, and chuck it in the landfill.

Our practices are deeply rooted in the culture of repair, and understanding how each element we introduce to a building is one that can have a life and be cared for, and constantly mended. It becomes integral to the way that you relate to the building itself. A personal relationship to the built environment is a key part of many cultures, and we can definitely learn from that.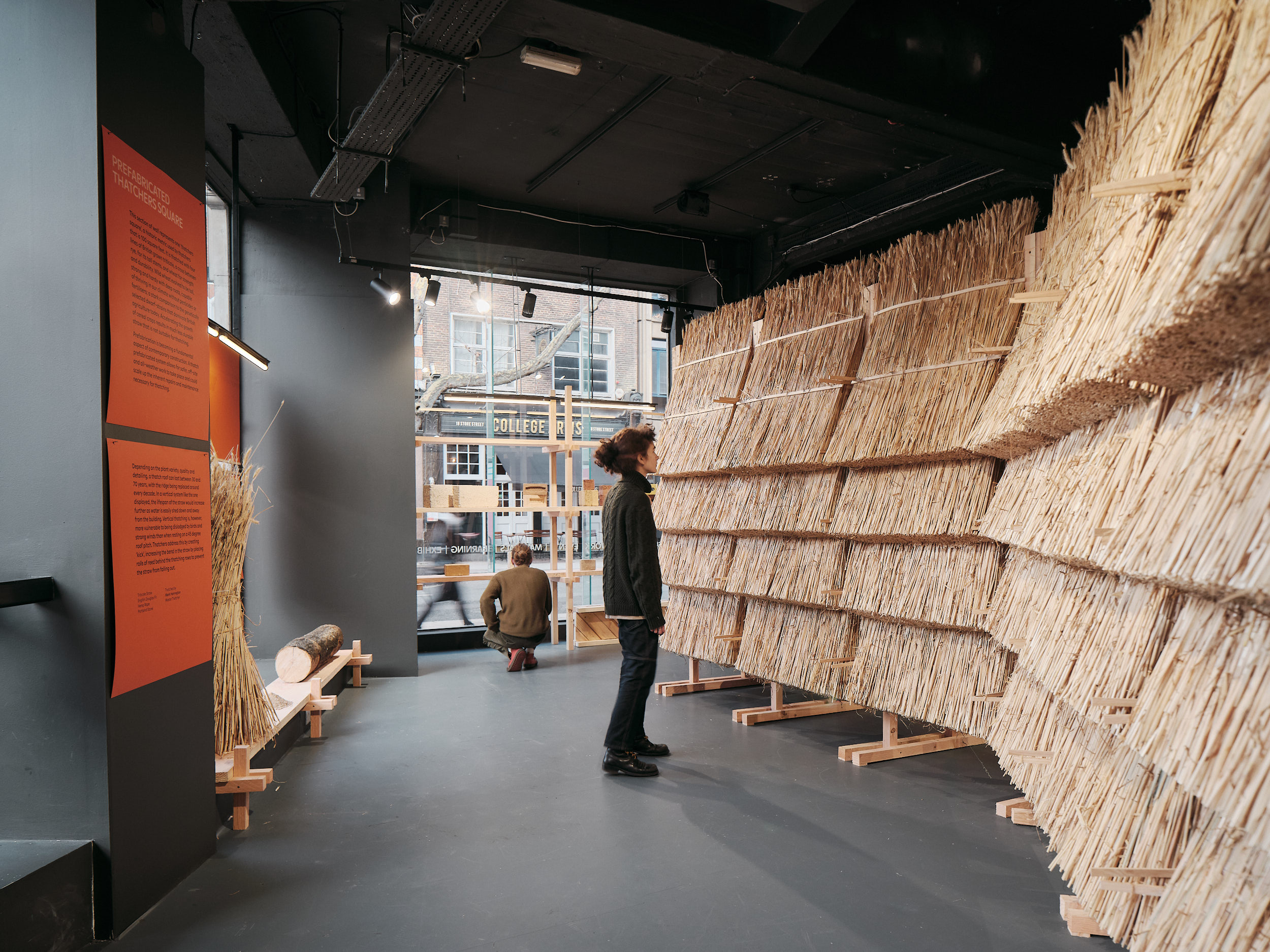 What are the main barriers preventing the implementation of bio-based materials in residential projects today?

SI: There are infrastructural and cultural barriers. The cultural ones have the biggest impact, because there's uncertainty about how these materials will work in contemporary buildings, which trickles down into all the different ways you make a building happen—the way we teach building skills on construction sites, for example.

In our work with residential clients, who have aspirations to make more sustainable buildings, they often have uncertainty about how much maintenance those materials need in the future and about the lifespan of the building. The insurers have the same reservations. You can address all those individual points, but you find this kind of cultural resistance all the way along the supply chain.

The biggest barrier is understanding. As more people become familiar with these materials and the extraordinary possibilities they have for making more beautiful, rooted homes, the easier those barriers will be overcome. That's why a lot of our work is about showing the potential of materials. It's why we engage in exhibition work and design work. It's about advocacy.

There are a lot of buildings in need of thermal upgrading and retrofitting. Typically those buildings are built out of standard materials, and not always with longevity in mind. What would be the role of bio-based materials in upgrading those buildings? And how difficult would it be to do so?

SI: The way we imagine a bio-based material future is mostly about retrofit. There's loads of ways it works. There's basically no difference in terms of performance between using a natural or petrochemical insulation—except when you're using a natural one, you use more of it, because of the depth and the way the materials work. Often you're retrofitting materials that breathe already, such as brick. Other times they don't, in which case, the application of the material is exactly the same.

You can line a concrete wall with wood fiber, or you can line it with polyurethane. It's a no-brainer which one you should choose. But the fact is, at the moment, retrofitting is expensive—regardless of the materials you use. It's a difficult thing to advocate for when the cost is on the homeowner, not the state. Bio-based materials can form a key part of a retrofitting revolution, but like with any new industry, there needs to be some government support in order to make it possible.

Why is it important for you to work on residential projects and impact housing provision?

GM: We value the materials we use, where we source our materials from, and the social impact they may have on labor, communities, and the environment. It's important for us to engage in housing projects so we can apply all of these values alongside a collaborator or a client. It gives us the most opportunity to change the status quo.

SI: I completely agree. The way the built environment in rural Britain looks is entirely formed by the housing industry. That's because of the scale of new build housing development, which is going on outside urban settlements, and which can be quite generic and placeless. The economic inaccessibility of them is derived from the way we build buildings and the way we finance and provide housing to people.

Ultimately, intervening at the scale of construction and improving what's been built in new homes is the means of having the most impact and offering a more equitable future. We spend most of our time living in homes, and living in a well-built one that's healthy for you and your family is a great privilege. It's very important, and it shouldn't be something that is only accessible to a few people. Housing just feels like the most obvious place to intervene.


This conversation has been edited and condensed for clarity.