How little can you get away with?
Untapped is published by the design company
Henrybuilt
.
CHRONICLES OF CULTURE
07.17.2023
Making a Mess, with a Higher Purpose
Some artists get their hands dirty to rebel. Others use disarray to more far-reaching ends.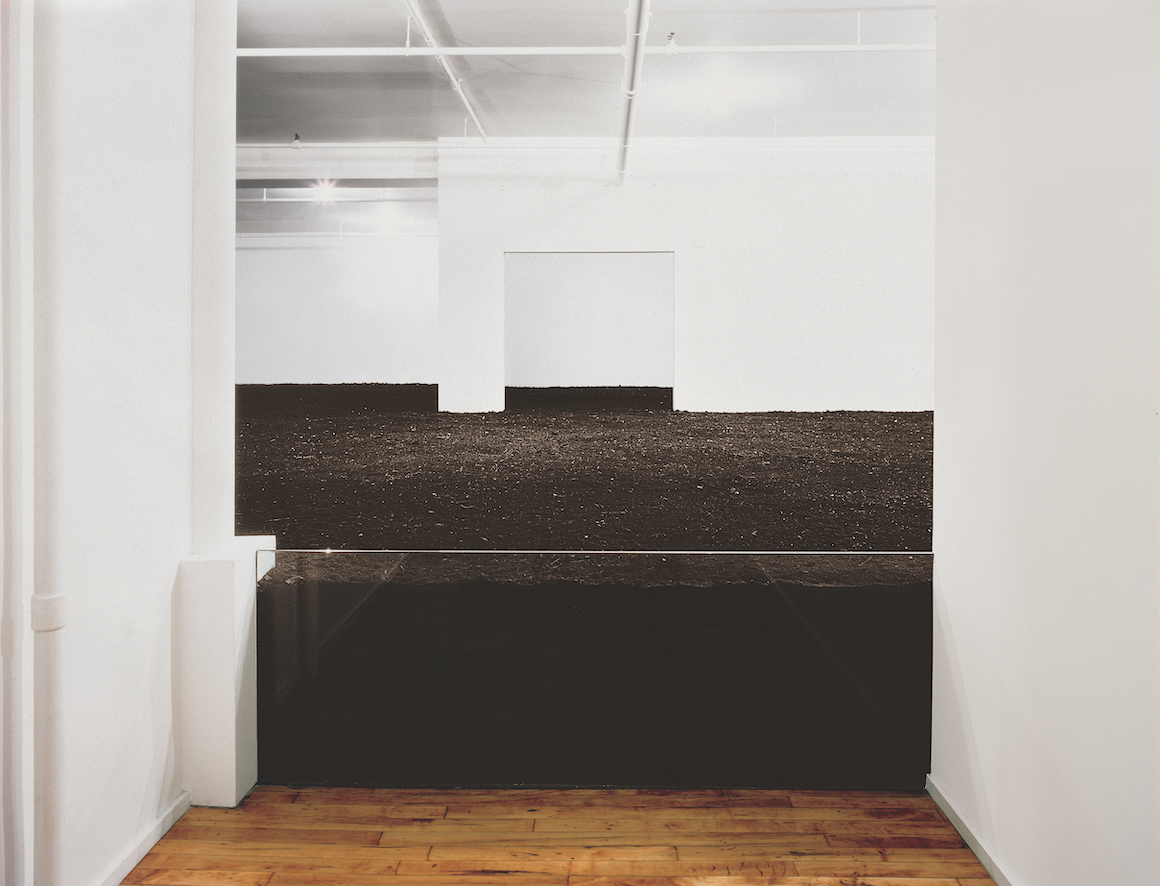 In October 1972, just after turning 37, artist Walter De Maria gave a rare interview to the Smithsonian's Archives of American Art, and discussed the radical work that he had made up to that point. Those formative efforts had included austere plywood boxes and what he called "invisible drawings," pencil renderings of objects that are so faint that they are barely legible. "But," he explained, "things were to get wilder, you know, into bringing in three tons of dirt into a gallery. These were things that were so out of control that actually even at this point almost no gallery can manage the new problems that I'm bringing to the situation."

De Maria had staged that wild dirt piece in 1968, filling most of the Galerie Heiner Friedrich in Munich with 1,600 cubic feet of soil, piled two feet high. "Munich Earth Room" staked out fresh territory in the fast-expanding field of experimental sculpture and (though he was consistently silent on matters of interpretation) seemed to attempt to disrupt the activities of his art dealer amid an increasingly speculative market for contemporary art. Who would possibly buy such a thing? (The intrepid Friedrich priced it at $7,000, but found no taker.)

This issue of Untapped asks, "Must change be messy?" For certain members of the avant-garde over the past 70 or so years, like De Maria, the answer has been clear: "Of course!" An expansive tale of postwar art could be told that focuses solely on works that are dirty, filthy, and grimy, that desecrate and despoil typically pristine environs, and that are made in an effort to signal transformation, radical thinking, and revolution. It would reveal how the same basic strategy—creating a serious mess—worked … until it didn't. And it would posit an equally striking alternative to using disorder to foment change: highlighting existing messes that had been long ignored.

De Maria's Earth Rooms (he made three; the only extant one has been housed on the second floor of a building, in Manhattan's SoHo neighborhood, since 1977) would be one key part of that narrative, which could begin at many different points.

Among the making-messes-as-rebellion set: There were, in 1964, Carolee Schneemann's saturnalian "Meat Joy" performances in New York and Paris, in which eight nearly nude performers writhed on the floor with outré props, many of them perishable. The piece opened with a kind of dinner party, but the restrictive rules of civilization quickly fell away. It was "an erotic rite—excessive, indulgent, a celebration of flesh as material: raw fish, chicken, sausages, wet paint, transparent plastic, ropes," Schneemann wrote.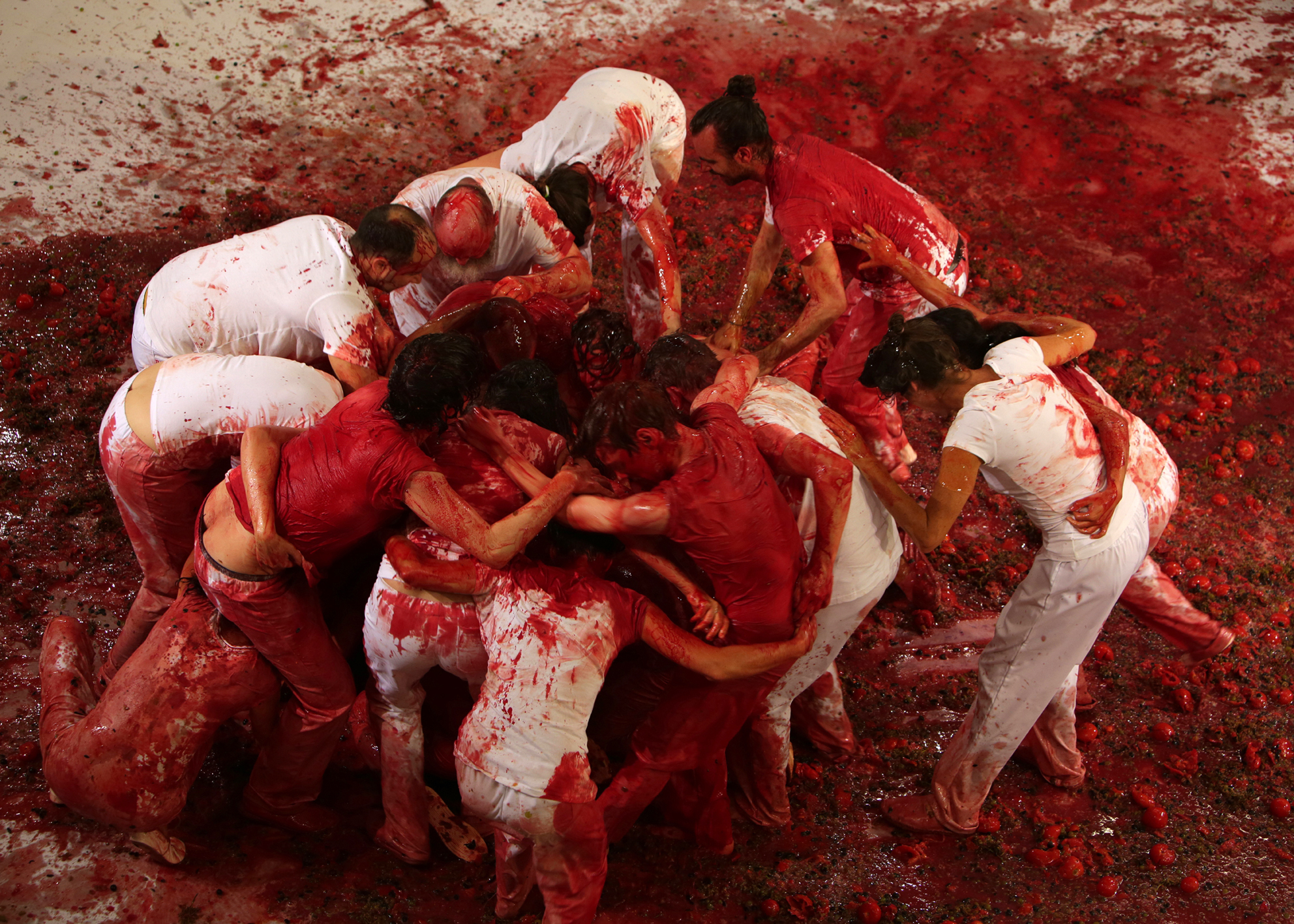 Right at that time, Hermann Nitsch was in his native Austria, presenting some of the initial actions of his "Orgies Mysteries Theatre," elaborate and shocking rituals that involved slaughtered animals and copious amounts of their blood. He framed his project in language similar to Schneemann's, terming it a "basic experience of excess and a celebration of resurrection, a sadomasochist excess and catharsis, a brutal dismemberment and a harmonizing synthesis, an incantation of the myth as a contracted worldview and psychoanalytical therapy." Making an outrageous mess could, in his conception, be a means of not only personal liberation but healing.

Everywhere you alight in 20th-century art history, examples abound. Kazuo Shiraga is in a courtyard in Tokyo in 1955, outside the "The First Gutai Art Exhibition," wearing nothing but short shorts as he thrashes around a viscous pile of cement, plaster, clay, and other materials. In black-and-white photos he looks both heroic and ridiculous, one man (a soldier, perhaps) fighting an unwinnable fight as the substances cling to his skin. He titled his endeavor, which turned Jackson Pollock's action painting into a full-body experience, "Challenging the Mud."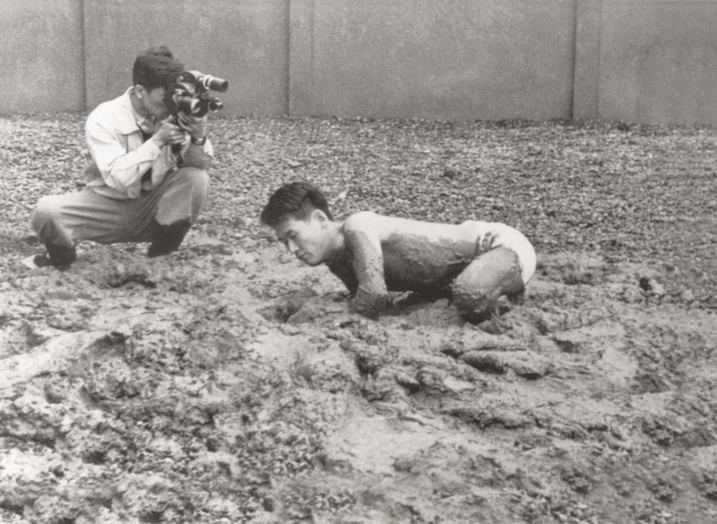 Five years later, one evening in 1960, Jean Tinguely is in the sculpture garden of the Museum of Modern Art, activating a kinetic sculpture that he has designed to self-destruct, leaving only wreckage. It works maybe too well, catching fire before its total demise. The fire department extinguishes it.

Not all were impressed with Tinguely's mayhem. "This is what social protest has fallen to in our day—a garden party," The Nation opined. Even at this early moment, artists who aimed to make a mess risked being seen as self-indulgent or pretentious, channeling clichés. By 1992, Tony Tasset could actually make that well-worn approach the subject of a brutally funny artwork. In his "Untitled (Event Photographs)," nude performers flop frantically around a small gallery, wielding paint cans, sex toys, and the odd fish. They appear to be having a great time. There is just one catch: There was no performance. The photos were staged.

But even as the mess-making method grew tired over the decades, there were people willing to push it to more and more harrowing extremes, with matters arguably peaking in the mid-1980s. In 1985, one member of the frankly dangerous Japanese noise duo Hanatarash climbed into an excavator in the middle of their concert in Tokyo and used it to smash through one of the venue's walls. The next year, Chris Burden ripped out part of the floor of the Museum of Contemporary Art in Los Angeles and dug three deep trenches, doing just what the title of his intervention promised: "Exposing the Foundation of the Museum." (It was "the best show he—or maybe anyone else—ever had," his fellow artist Vito Acconci wrote after Burden's 2015 death.)

No artist has ever completely destroyed an institution as an artwork, as far as I know (though Ed Ruscha did imagine that in his 1965–68 painting, "Los Angeles County Museum on Fire"). However, once you have done major structural damage, it might be time to admit that the mess mode has finally been exhausted.

Uniting these diffuse affairs was an urge to deliver the real world (often quite literally) into the rarefied confines of the theater or the art gallery—the "white, ideal space" that critic Brian O'Doherty posited in the 1970s evinced "the sanctity of the church, the formality of the courtroom, the mystique of the experimental laboratory." Fill it with soil or trash (think Cady Noland's late-'80s sculptural "spills" of tabloids and beer cans), tear it up, or populate it with bodies and liquids. Alternatively, just invite everyone outside and let chaos ensue.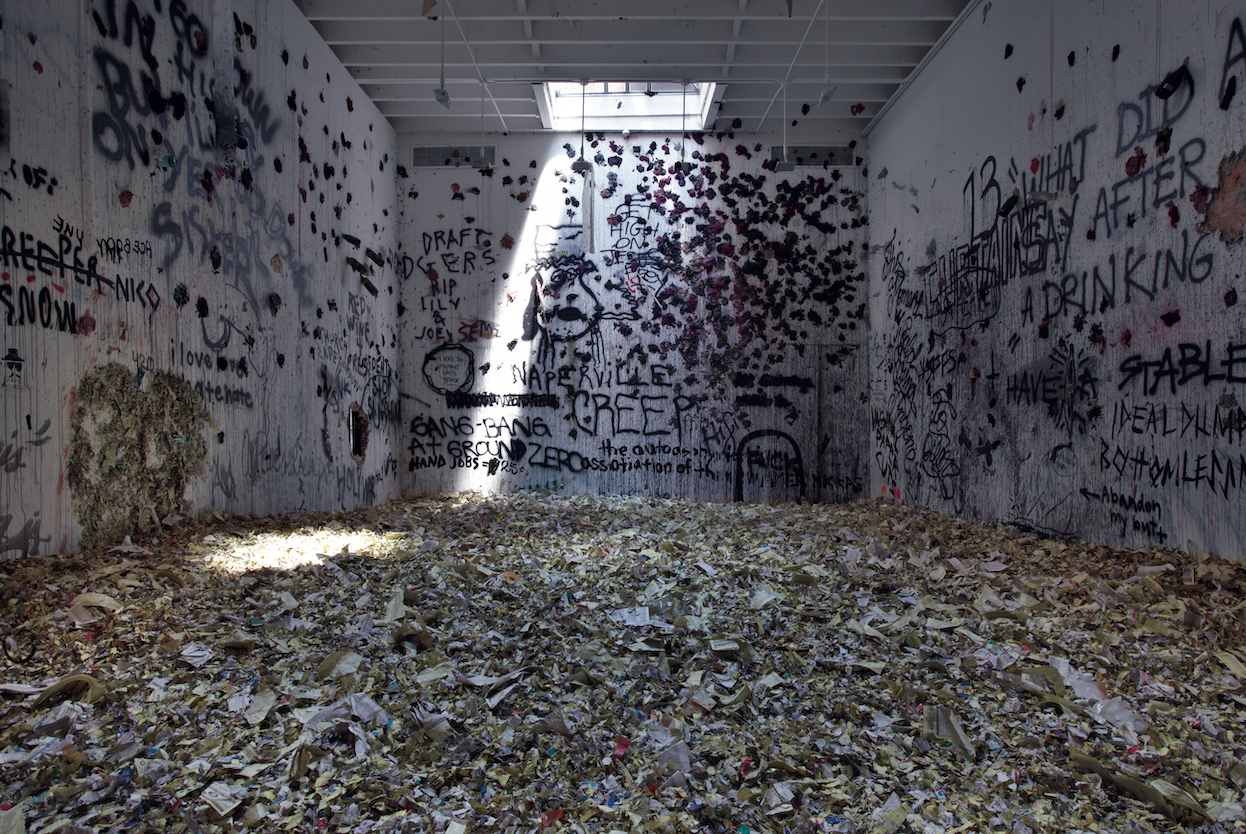 More recently, some leading artists have seemed to look back to these canonical messes, minting updates or sequels that can feel exciting if a touch hollow. There was at least a dash of "Meat Joy" in the "Nest" that Dan Colen and Dash Snow assembled at Deitch Projects in New York's SoHo neighborhood in 2007. Volunteers shredded 2,000 telephone books and spread the results in the gallery, which became a venue for concerts, graffiti, and general debauchery. (Given the "pummeling of enormous wine, pee, and paint spitballs stuck to the walls, it seemed a great deal took place during these night-into-mornings," the gallery later deadpanned.)

And Urs Fischer seemed rather aggressively inspired by Burden's digging when, in 2007, he removed the floor of one of the spaces at Gavin Brown's Enterprise in Lower Manhattan and made a deep hole of his own, titled "You." (Burden's gallery, Gagosian, apparently noted the similarity and took out an Artforum ad emblazoned with his L.A. MOCA piece.) The collector Peter Brant acquired the Fischer, and later presented it at his family foundation's lush estate in Greenwich, Connecticut, removing his own gallery floor (another vanguard garden party?).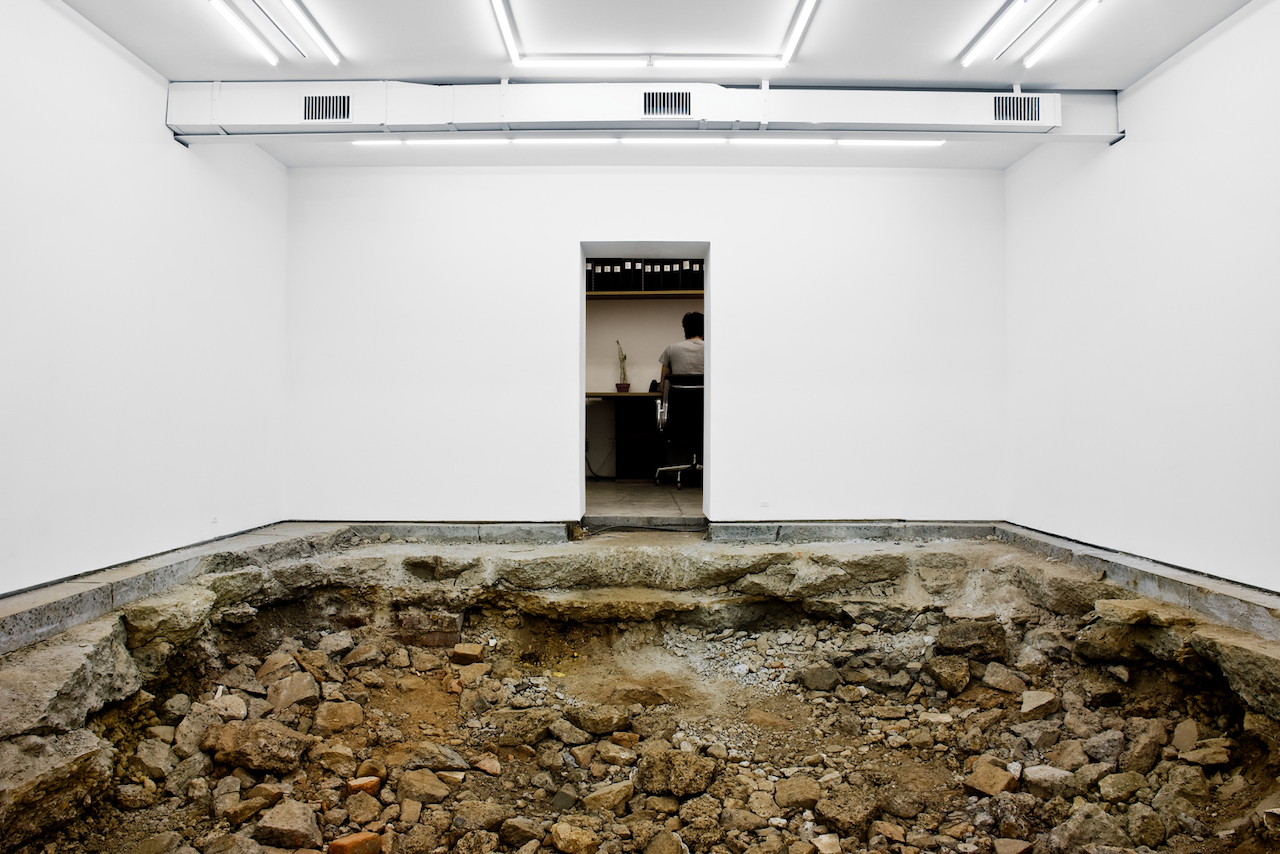 This genre of artmaking is so vast that we are barely scratching the surface here. One might also mention Paul McCarthy's most unwieldy and ribald installations, the meticulous but also quite messy immersive environments of Jonah Freeman and Justin Lowe, and the most ambitious shows of Thomas Hirschhorn, who in 2010 blanketed a Belgian museum with used cans, bottles, and other detritus. (White men seem to have a passion for this approach, it must be said—and they have been afforded the means to pursue it.)

At the 2022 Venice Biennale, the Colombian artist Delcy Morelos presented a massive, piquant installation of soil spiked with cassava flour, cacao powder, cinnamon, and other spices, alluding to her Andean and Amazonian Amerindian heritage while nodding to De Maria. Along a similar vein, the Indonesian Pernambucano artist Daniel Lie has recently been building raw, elegant installations that incorporate masses of soil and jute fabric, flowers, seeds, turmeric, and a whole lot more. Like so much great messy art, they are pungent, even threateningly so, and they look ready to support new beings.

But today, many of the most potent art practices are less interested in making messes than highlighting and responding to ones that already exist in social, cultural, and political realms. Instead of shedding their inhibitions and willfully losing control, these artists adopt the roles of lawyers, investigators, or even businesspeople to alter existing dynamics. And when they choose to create problems, it is typically in the finely calibrated language of fine print.

The German-born Hans Haacke is one pioneer here, creating a piece that examined the complicated dealings of a notorious New York slumlord and another showing the vast corporate affiliations of the Guggenheim Museum's trustees. Surveying the unregulated (and fast-growing) art market of the 1960s and '70s, when contemporary works were beginning to trade for huge sums without their makers seeing a penny, he decided to adopt the Artist's Reserved Rights Transfer and Sale Agreement, which requires that he receive a 15 percent cut when his creations change hands.


"Today, many of the most potent art practices are less interested in making messes than highlighting and responding to ones that already exist in social, cultural, and political realms."

More recently, the group Forensic Architecture has been conducting intensive studies of violence against civilians in Ukraine and refugees seeking asylum in Europe, and other fraught issues. For the Documenta 14 show in 2017, Maria Eichhorn acquired a building in Athens and attempted to create a legal structure so that it would be owned by no one, which could be seen as a protest against both gentrification in the city and the unrelenting commodification of public space. (It could not be done.) And responding to the climate emergency, Amy Balkin has been leading a campaign to have Earth's atmosphere added to the UNESCO World Heritage List.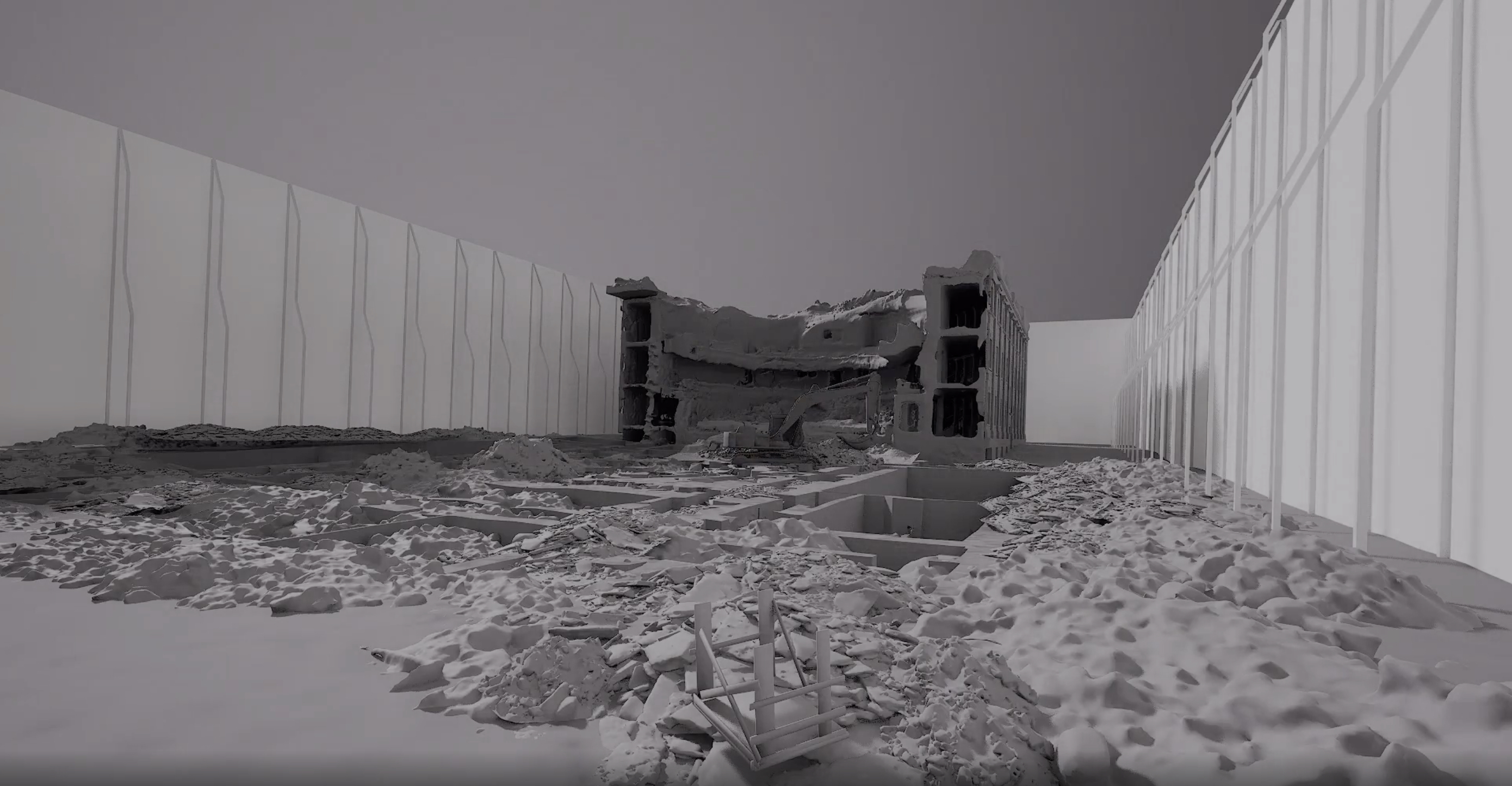 Like Haacke, Cameron Rowland has also tried to change the rules of the art-market game, renting some of his sculptures to institutions rather than selling them, and for his current show at the MMK in Frankfurt, he has upended the entire power relationship between artist and institution. He has formed a corporation called Bankrott Inc. ("Bankrupt Inc."), which has made a €20,000 loan to the MMK at the highest legal rate, 18 percent. Rowland has written about the piece in the context of compensation that was paid to European slaveholders following emancipation in various places, and how those payments ultimately benefited financial institutions of the kind that populate Frankfurt. The loan is a "demand loan," which means that the MMK (a city department) only has to pay it back when the loan is called in. "Bankrott Inc. will never demand repayment," Rowland writes.

But what if the artist's corporation decided to change its mind? (Corporations have certainly been known to alter their policies.) MMK—which is to say, the city of Frankfurt—would owe around €1.26 billion in 25 years; in 100 years, it would be well over €300 billion. An unfathomable mess of a financial catastrophe is held in abeyance, for now, by the artist's word.

As it happens, De Maria's Earth Room also had an element of danger to it, at least at first. Until its nutrients faded away, it teemed with organic matter. Bill Dilworth, the longtime caretaker of the New York Earth Room, has said, "When I first got the job, half a dozen mushrooms would pop up a week, and these were good size mushrooms." Some thought they were dangerous, but "they were not poisonous at all," he went on, "they were delicious."

That is an unusual praise for a work of art. But when artists conceive of bizarre, improbable, truly messy projects, and then have the chance to execute them, to take risks, unusual things have been known to transpire. May that tradition-flouting tradition continue.