What's to gain from pain?
Untapped is published by the design company
Henrybuilt
.
THE BUILT ENVIRONMENT
10.16.2023
Can Adaptive Reuse Fuel Equitable Revitalization?
Tieton, a town in eastern Washington State, is a case study in the affirmative.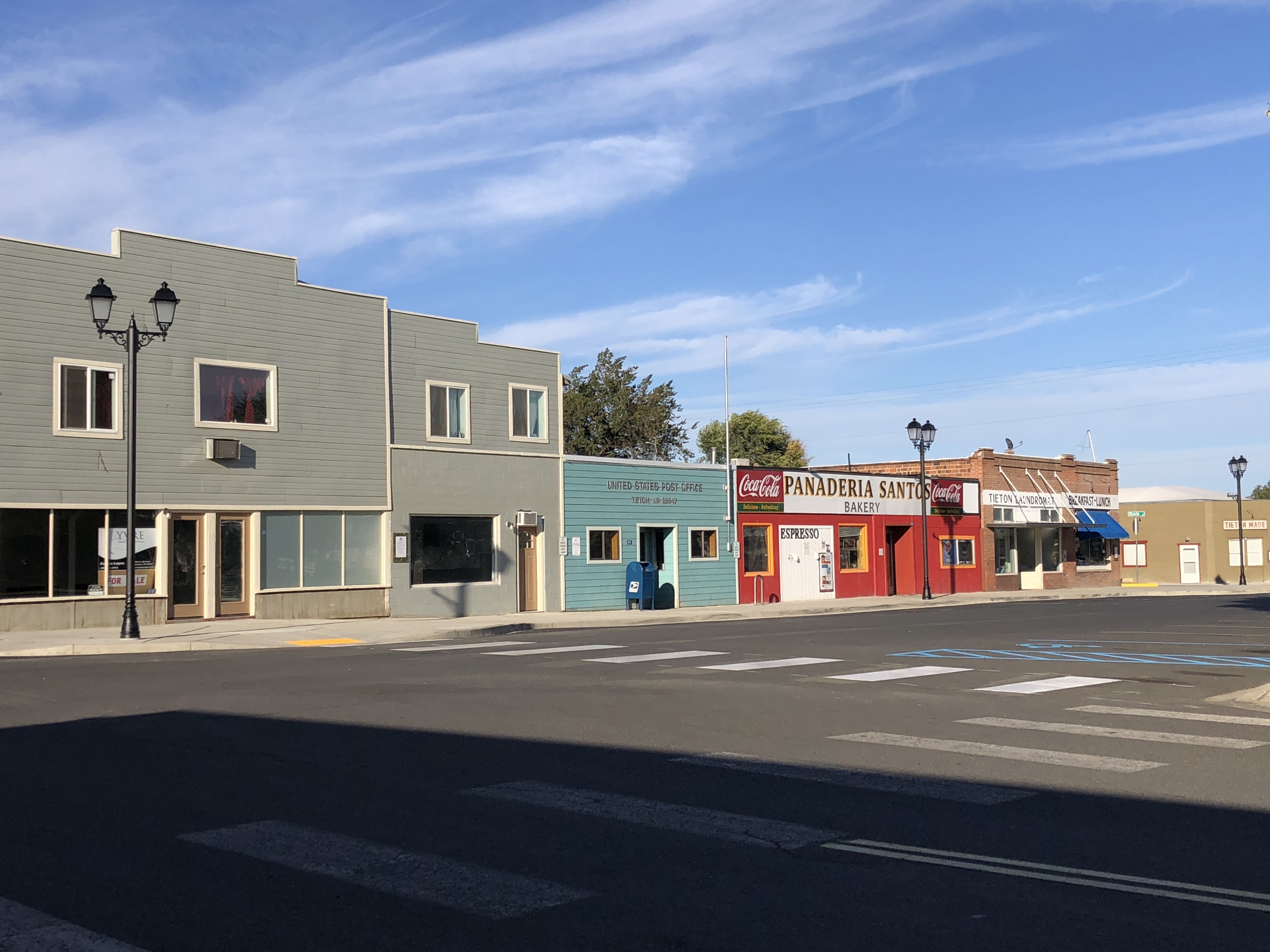 Almost overnight, people had stopped buying Red Delicious apples. It was 2005, and decades of short-term–ist market fundamentalism had worked as a cider press on the species, wringing out its flavor and leaving behind only optimized coloration and storage potential. You are probably familiar with the dilemma of this particular fruit: It is beautiful—a visual eponym, even, in terms of the "apple" referent—but a bite tends to suggest cardboard. Wrote The Washington Post that year in something of an obituary: "Of the two words in the Red Delicious name, one can no longer be believed."

In the Yakima Valley, in Washington state, where most of the world's Red Delicious apples were grown, 2005 sounded thus like a small-town death knell. You can't pivot an orchard to video.

And yet: That same year, in what is perhaps a slightly apocryphal moment, an art book publisher named Ed Marquand pedaled up the grade from a small Yakima Valley town called Naches to a smaller Yakima Valley town called Tieton (pronounced "tie-it-ton") and rolled over a patch of fanning, matlike weeds in a parking lot. Also known as puncture vine, the goathead lived up to its name and promptly delivered 18 holes to Marquand's bike tires. He'd spend the next several hours in a park repairing his flats and letting his eyes wander the surrounding streetscape.

The park itself had the feeling of a town square, but there wasn't much town to speak of then: a laundromat, a little grocery store, one restaurant. Everything else was struggling and open sporadically, or shuttered. So Marquand, in his early fifties at the time, allowed his mind to populate the storefronts.

He would come back to Tieton, first with his partner, Mike, and then with a Rolodex of pals. His friends are those one might expect of a Seattle-dwelling art-book publisher: artists and designers; architects and playwrights; funky creatives and footloose dreamers. They gazed upon Tieton that year, dreaming a dream of cheap studio space, rolling hills, and revitalization. "We played the game of imaginary Monopoly," Marquand told me.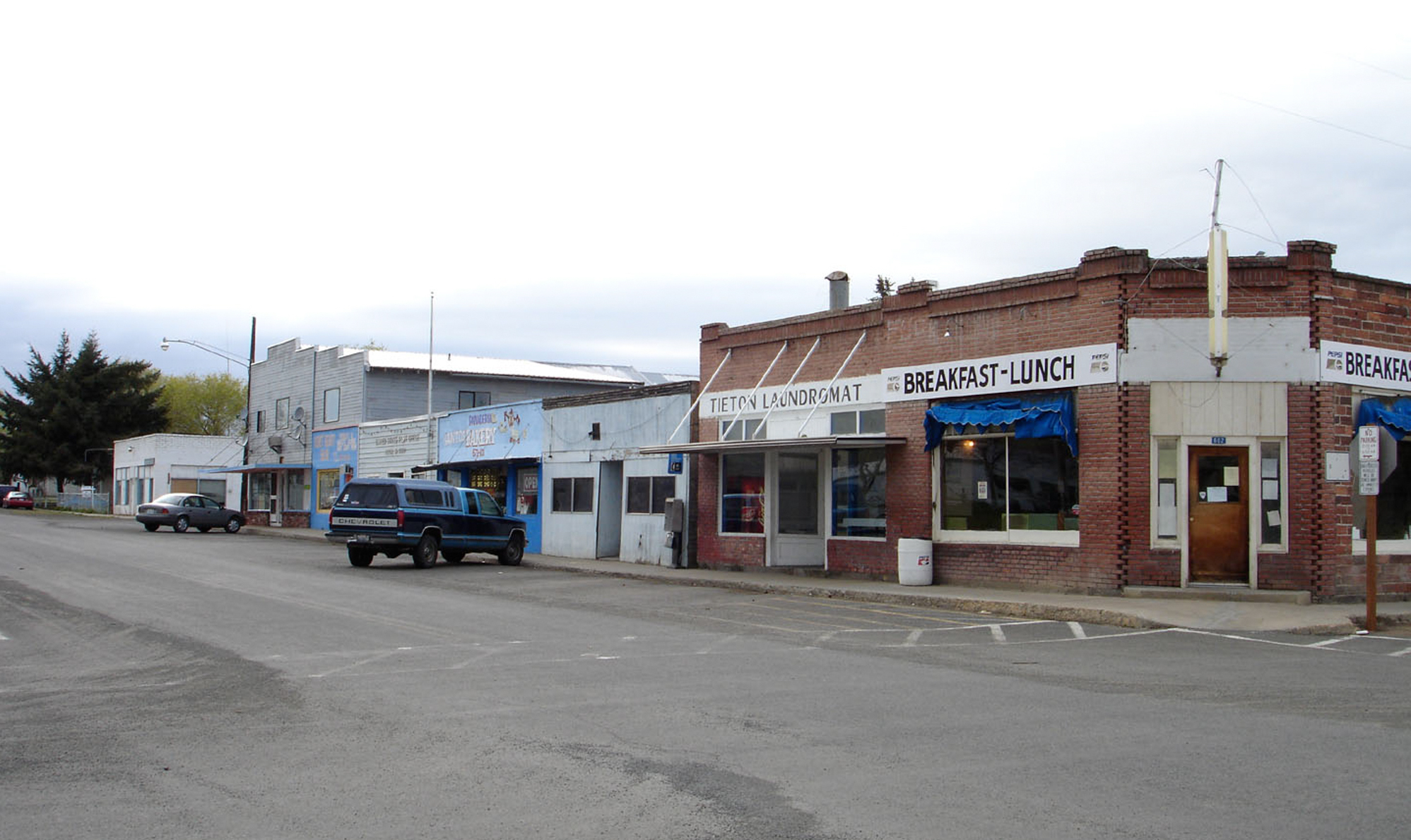 Nearly two decades later, the monopoly is less imaginary. Marquand bought an abandoned Tieton fruit-storage warehouse at auction, for $205 thousand, and then he bought another one, for $96 thousand. The former became Mighty Tieton, a self-styled "artisan business incubator," and the latter, upon submission of the first building permit application the town had seen in three years, became condos. In selling the units to aspiring creatives, he ensured they had a stake in the success of the town, too.

Some took the bid. In the 18 years since, the population of Tieton has risen from 1,200 to 2,000 and is projected to grow further. Today, Mighty Tieton is home to a typographic mosaic studio, a prefab cabin company, and an interactive sound stage hosting the MacArthur Genius–winning composer Trimpin's oddball sonic inventions. Marquand hosts weekly tours of the town beginning at Boxx Gallery and weaving through formerly empty warehouses and storefronts, now bustling.

"I don't know who I'd be or where I'd be if I hadn't spent time there," says Liz Woodward, a principal at the creative placemaking consultancy Isenberg Projects in Boston. Woodward lived in Tieton from 2014 to 2016—a flurrying period that saw, among other sapling starts, the founding of Boxx. She describes a revitalization that didn't come at the expense of people or place.

"When you work in a creative industry," says Marquand, "you survive by being creative." It's an idea that permeates much of the Mighty Tieton ethos—almost to the point of mantra. "Our basic belief is that creative people in creative professions have to be financially resourceful," he says.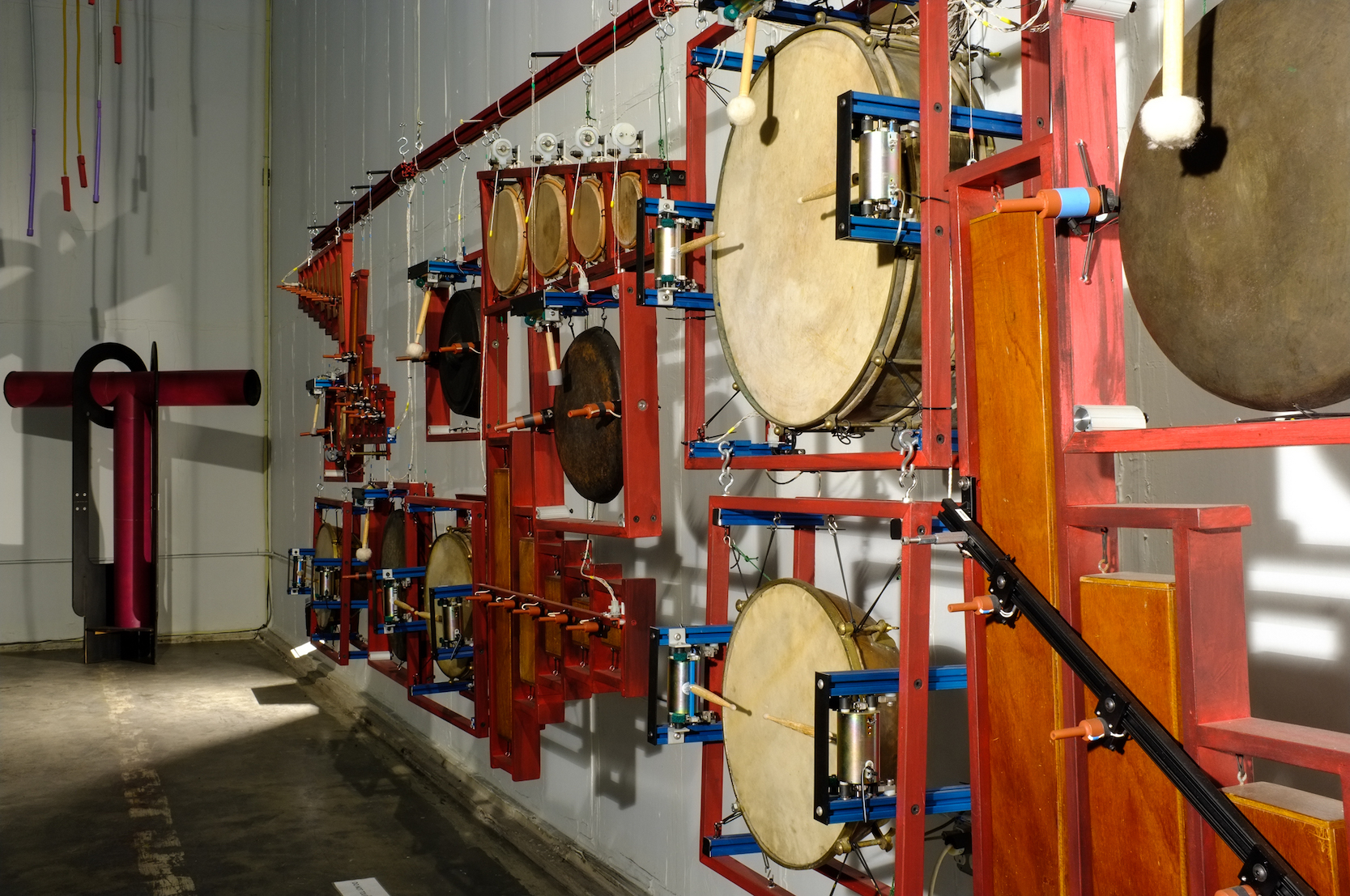 For Mighty Tieton, resourcefulness and creativity undergird a business model they call "hands across the Cascades": a nod to the mountain range separating the Seattle metropolitan area from eastern Washington. "What are the needs outside the area that can allow Tieton to participate in the national economy?" asks Marquand. By offering up cheap production space for urban needs, the logic goes, Tieton can serve as an outlet for creative ambition and a model for survival.

Who, exactly, is surviving? 2021 Census data paints a picture of Tieton in which 28 percent of residents lack health insurance and 4 percent have college degrees. (Compare these figures to Seattle's 4 percent without insurance and 68 percent with postsecondary degrees). The town is 72 percent Latino and has a median household income less than half that of the hand on the other side of the mountain range. Tieton's poverty rate is near 40 percent, compared to 11 percent in Seattle and 16 percent in nearby Yakima. There is an implicit risk here, then: namely, that continually reaching westward across the Cascades will leave behind the people who were already living in the valley to their east.

When I met Marquand and Co. in town for dinner one night at Nomad Kitchen, I spotted on wrists an Omega, a TAG Heuer, and a Tudor dive watch. Wallflower Social, a new millennial-chic coffee shop and mercantile, boasts nine-dollar heirloom tomato toast and Caffe Vita beans. The trappings of gentrification are whispered here on many winds; I don't need to tell you that a craft brewery is slated to open in the coming months.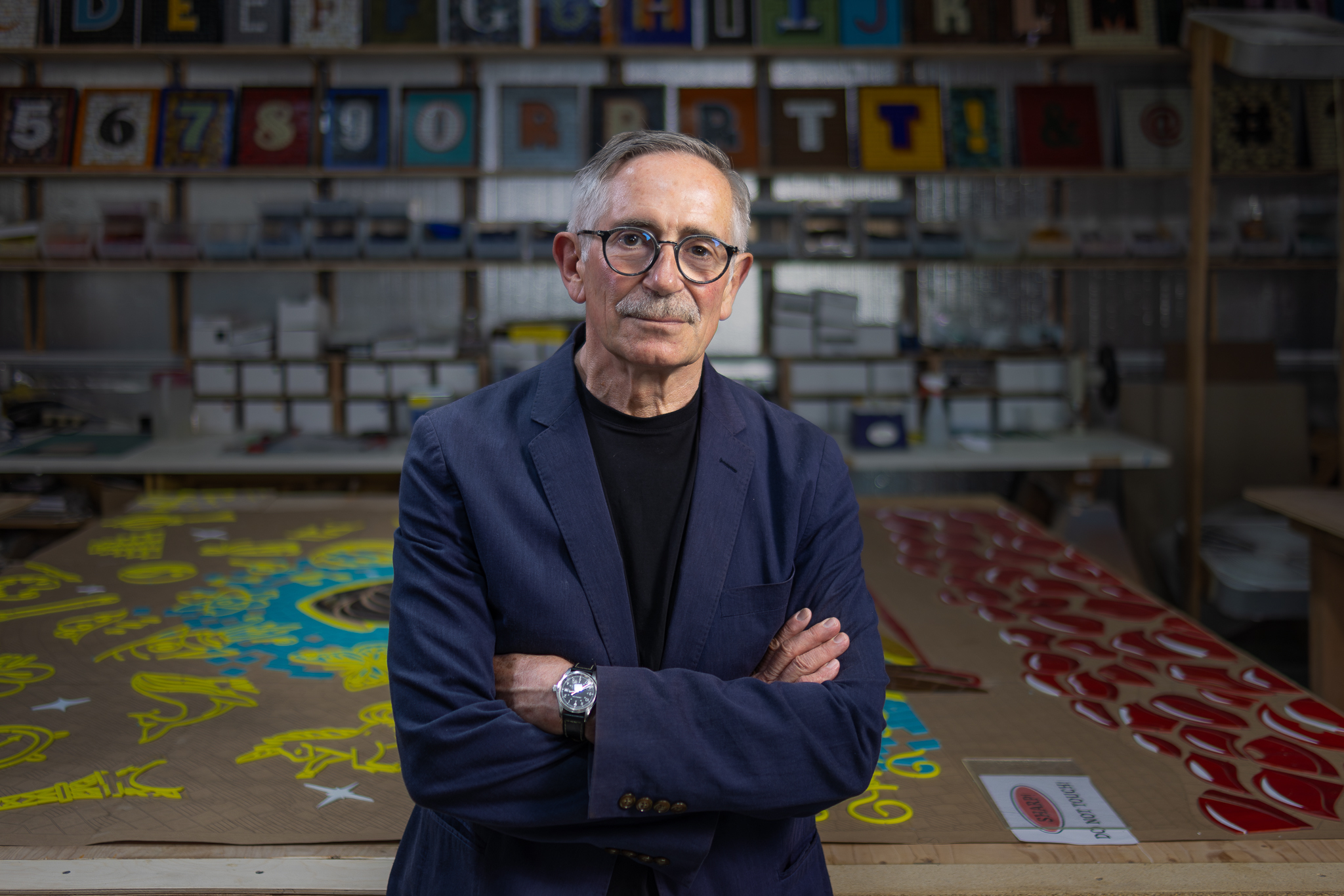 It's easy, then, to read the Tieton story as one of potential displacement as opposed to equitable revitalization. But I'm not sure that's the case.

When assessing new businesses to incubate under the Mighty Tieton banner, one of the first questions posed to aspiring artisan entrepreneurs is how many people they can hire from the local community. Coffee shops and breweries may be cropping up, but so are Mexican and Salvadorian joints. The owner of the namesake Fernando's off the town square told me he hadn't opened his restaurant until 2015: well into the Mighty boom.

"To me," says Marquand, "gentrification means pushing the people out." He points to myriad "artist communities" such as Santa Fe, Laguna Beach, and Napa, where artists can no longer afford to live. That doesn't appear to be happening here.

One of the reasons Tieton doesn't have a housing crisis is because of adaptive reuse of fruit-packing and other agricultural infrastructure. Most property and business development I witnessed occurred in otherwise defunct warehouses. Grain silos are being converted into a home, and a playground park. Marquand's original condos went for around $160,000 a pop in 2007—something on the order of $240,000 in today's dollars. Tieton's median rent is roughly 20 percent of the median household income—broadly considered affordable by housing scholars. So far, reaching across the Cascades hasn't implied dragging back Western Washington's rents.

In some important sense, Tieton 2.0 is what happens when a gaggle of New Urbanists stumble into a libertarian wet dream. It's easy to build, it's easy to experiment, and it's easy to iterate. When an exploratory conversation with Sidewalk Labs, Google's urban planning subsidiary, got serious, the Mighty Tieton crew bolstered their legitimacy by illustrating their ability to pull building permits within a week.

The lax zoning comes with its own puncture vines. When a new prospector rolled into town recently and bulldozed a pear orchard to stand up a suburban development, they didn't plant a single tree in the neighborhood. Jeb Thornburg, founder of Tieton Cabin Company, says the omission was possible because Tieton's code doesn't contain a landscape section.

Marquand's brand of investment has required nuance, context, and subtlety: an approach to business development and urban design that has borne fruit thus far but will require careful attention to maintain. Thornburg thinks Tieton has found itself at a crossroads. "I think we're actually at a point where things could go really badly," he told me. A certain Wild West mentality threatens to undo the Mighty vision, as is perhaps always the case in areas threatened by any flavor of disaster capitalism.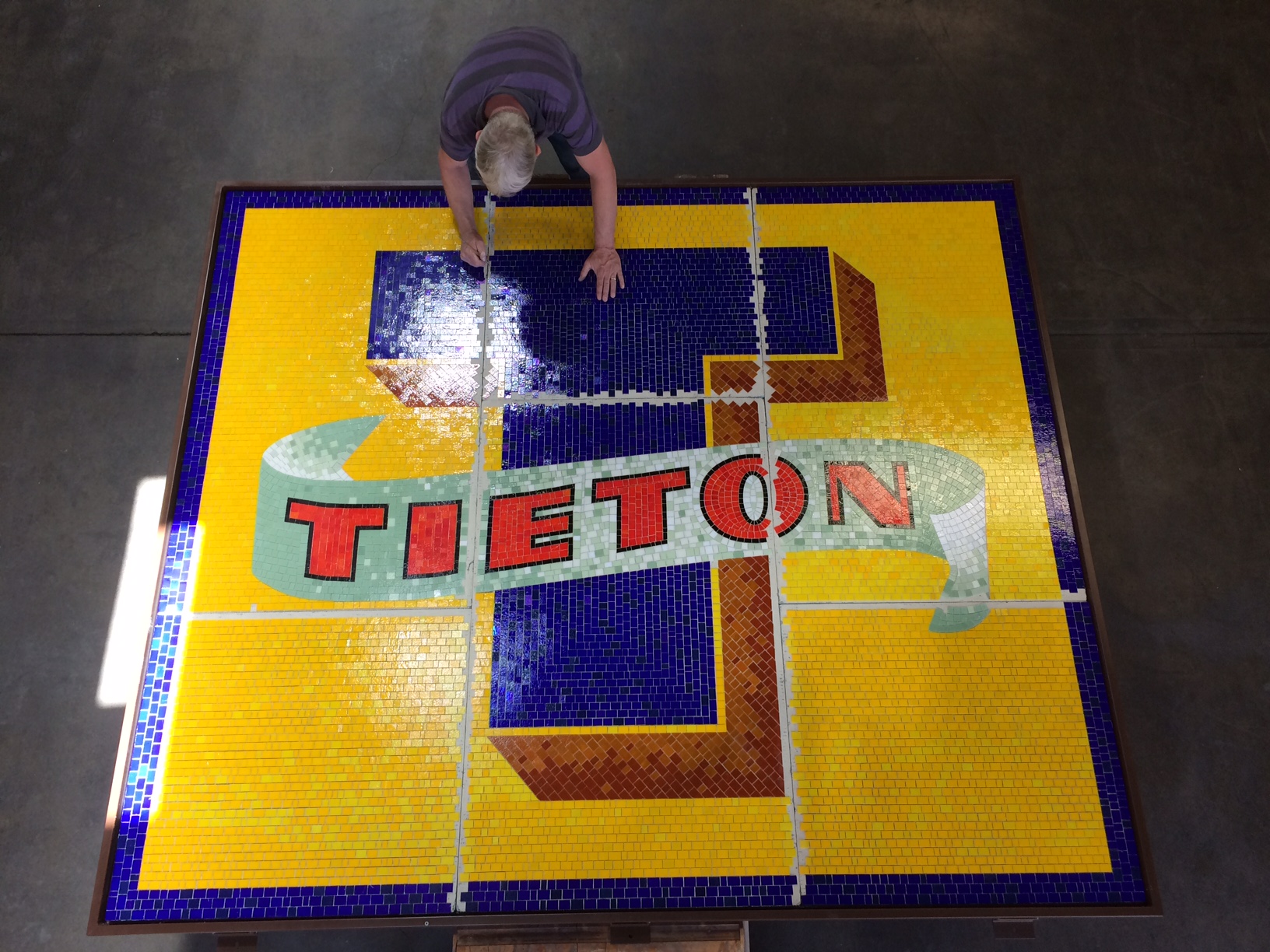 How can Tieton ensure it doesn't go the way of the Red Delicious—while also avoiding a Juicero debacle? As Thornburg suggests, the future isn't at all certain, and early success doesn't imply sustainability. Most start-ups fail. Fruit-packing and orchards still dominate the game; multinational farms and Dollar General bids still press at the margins.

But Tieton is no business, and Marquand has no interest in running it like one. ("If either of us had MBAs, this wouldn't have worked," he says, referring to Mike). Indeed, he doesn't have much of an interest in running Tieton at all. He's not doing much art-book publishing these days. He's got an operating stake in the mosaic business, but he hopes to be out in a few years—by the time he's 75. Marquand is the extrovert who gleans energy from keeping exceptionally busy, but I get the sense it would be nice to sit on the couch sometimes, too.

To Marquand, Thornburg is the archetype of the "right creative." He's hungry but calm. He's thoughtful. He makes 250-square-foot cross-laminated-timber cabins. Young blood, and perhaps the type to take up the mantle of Tieton's hype man.

But there won't be a coronation here, of Thornburg or anyone else. There will only be the little tweaks and adaptations; the slow chaos of urban evolution; the knock-on complexities of design decisions. And always, picked or pressed or juiced or baked, there will be apples.