What's to gain from pain?
Untapped is published by the design company
Henrybuilt
.
ROUNDTABLE
07.10.2023
How to Emerge from a Starchitect's Shadow
Architects Markus Dochantschi, Edwin Chan, and Channa Daswatte talk about transitioning from top firms to ones of their own.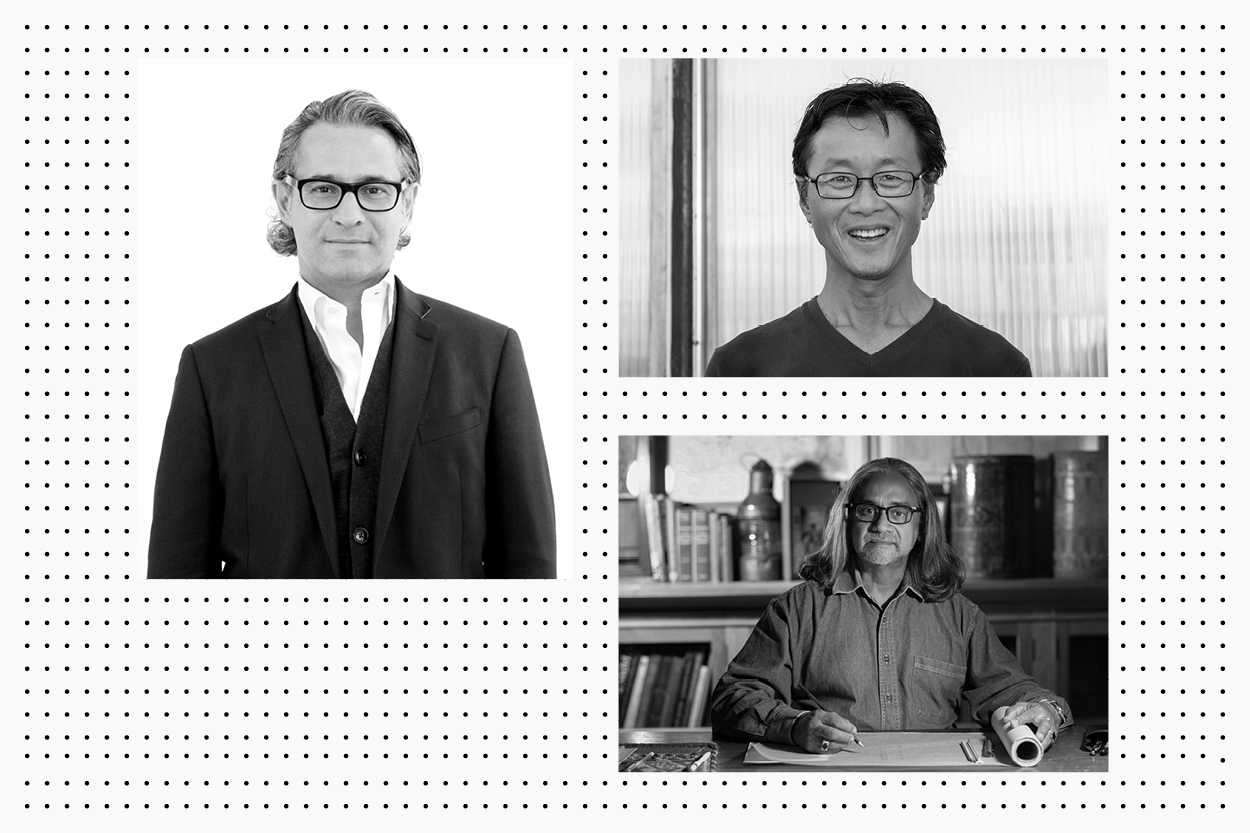 For many young architects, working for an industry legend is a dream come true, notwithstanding the generally long hours, meager pay, and mundane tasks that stray far from actual design work. Still, those who persevere can find themselves shaping buildings that make history, albeit under someone else's name.

Moving on from designing hero-scale architecture of international renown—in an office with not only the infrastructure to realize major projects but also the cachet to be considered for them—is not without risk. Can one successfully emerge from such a shadow without significant difficulty?

This topic originated in a conversation between myself and Edwin Chan, who received the Ordre des Arts et des Lettres in 2009 from France's Ministry of Culture and Communication for designing the Louis Vuitton Foundation and the American Center in Paris, both of which Chan oversaw in his role as a design partner at Gehry Partners. The Hong Kong–born, Harvard-trained architect had worked there since 1986, long before Frank Gehry became world famous for designing the Guggenheim Bilbao. A sabbatical convinced Chan that to grow further, he needed to leave Gehry and establish his own practice. He did so in 2012 and named it EC3, for Empowering Cross-Disciplinary Collaborations.

While his firm is thriving, Chan spoke candidly about the messiness of his prolonged transition and its lingering tradeoffs, which include running an operation that he admits still "frankly underutilizes" his abilities. He wondered if other architects in his position felt the same way. So we asked around. Unsurprisingly, some quickly declined. But Markus Dochantschi, a former director at Zaha Hadid Architects, and Channa Daswatte, the final protégé of the late Geoffrey Bawa, agreed to talk.

German-born Dochantschi joined Hadid's London office in 1995 (and briefly served as her teaching assistant at the Yale School of Architecture), after working for Japanese architects Arata Isozaki and Fumihiko Maki. During his seven-year tenure as a director, Dochantschi contributed to commissions including the Bergisel Ski Jump and the Vista Master plan Singapore. He left in 2002 to open StudioMDA in New York City, where he has become known for reimagining the art gallery, particularly in Tribeca, where he has designed several of them.

Daswatte joined Bawa's Sri Lanka office in 1991, working on seminal structures including the Kandalama Hotel, built directly into a colossal rock face in the equatorial island's lush interior. He became the firm's last partner two years before departing to establish MICD Associates, in 1999, with a fellow Bawa alumni, though he continued to complete work for the ailing Bawa until his death in 2003. Daswatte's portfolio includes homes, educational institutions, and hotels. He has also undertaken restorations of signature Bawa properties such as the Bentota Beach Hotel, a template for how to build in the tropics, and serves as the chairperson of the Geoffrey Bawa Trust.

None of them sugarcoated the challenges of working for a highly demanding and talented trailblazer, yet our conversation leaned positive as they reflected on their trajectories. The mid-career architects, who had not met before, quickly bonded over the striking parallels of their formative years and the lessons that continue to shape how they lead their own practices today.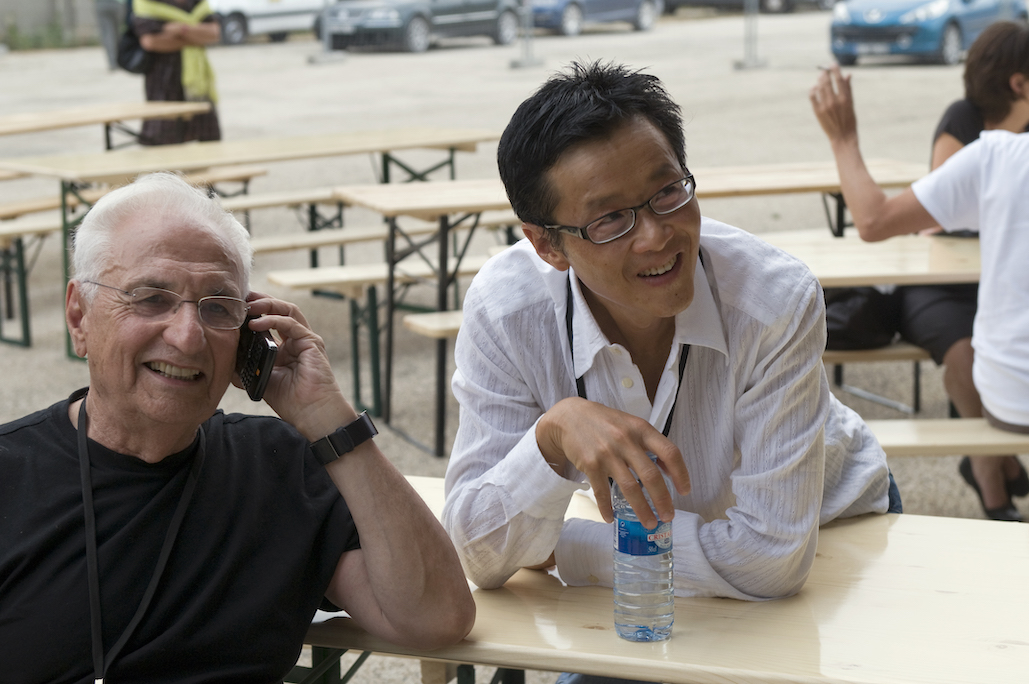 You were each working for someone who was making history. Then, as Markus told an interviewer, you "went from master-planning thousands of acres to trying to figure out what kinds of door hinges to buy." Why did you decide to leave?

MARKUS DOCHANTSCHI: Zaha's firm grew very quickly—but with scale comes new structures and behaviors. Things change when you go from seven people to seventy-five. I was by then a director of the firm, with Patrik Schumacher. I did what I wanted to do, which was to see Zaha go from a small studio with few projects to a larger office winning major commissions. Then I had the opportunity to set off on my own with a very small project in New York. I felt ready and willing to trade bigger projects for a smaller office that was mine. I wanted to see if I could do it.

CHANNA DASWATTE: After working for Geoffrey for about six years, I began imagining growing old in that office. And with that, I knew it was time to strike out on my own.

One morning I went to Geoffrey and told him. Over coffee we had a long conversation; he knew these were the last years of his life. "I have experience and you have youth," he said. "So why don't you stay on?" Being a good Buddhist, I agreed. Moving on happened for me as Geoffrey faded away after his stroke. I concluded work he had started. Then it was really time to leave his big name behind to start off on my own.

That took much longer than I thought it would. Even now, he's been dead twenty years, yet people still seek me out just to ask about Geoffrey Bawa. It is certainly not easy emerging from that shadow. It took more than a decade after he died for me, when people would ask me to build them a "Geoffrey Bawa house," to feel comfortable saying, "Actually, I'm Channa."

EDWIN CHAN: Thankfully no one has come to ask me to build them a Frank Gehry house. [Laughter] For me it started with external factors: the economic crash of 2008 affected even Frank's office. Things slowed down, so I took a break to do some things I had always wanted to do, like climb the Himalayas and teach at Harvard's Graduate School of Design.

I returned to Frank's office. But I had tasted freedom, and it was hard to get back into the role I had left. I decided it might be time for me to move on. Still, it took time because of my responsibilities. It was not until 2012 that I made a clean break.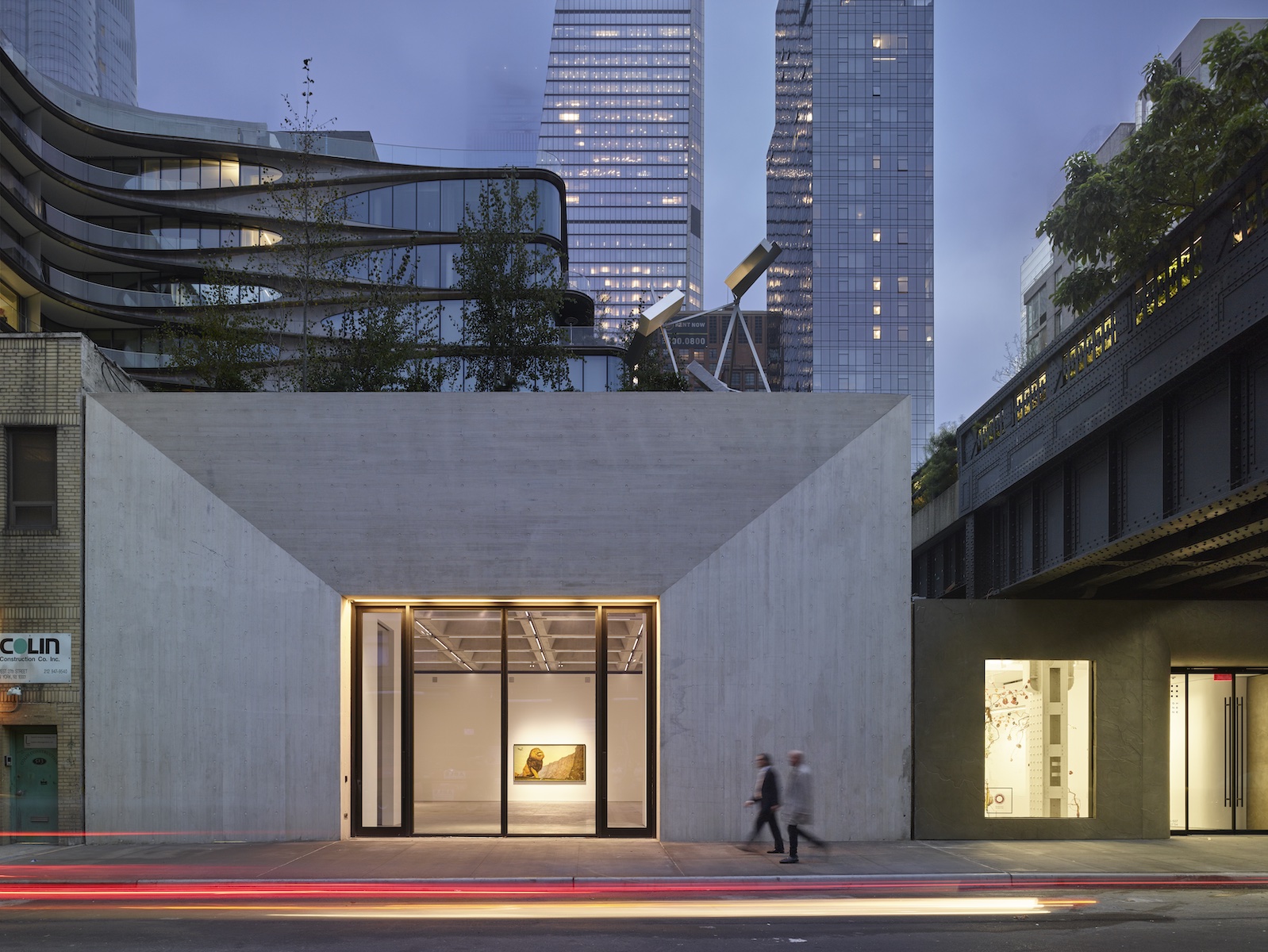 What did you do to ensure the transition went smoothly?

MD: I must make a confession here. My cutting ties was also not so straightforward. I gave Zaha one year's notice, because we were working on the Contemporary Arts Center in Cincinnati. She started crying, even as I reminded her it was not for another year! That time helped me to build cash flow and stability. Having one small project for my own practice was a very helpful way to start off. Another two or three years passed before I told Zaha that I really needed to make a clean break.

I did not like having to suffer the all-nighters and expecting everyone to work all weekend. We burned out a lot of people in Zaha's office. It was a very tough environment, as was common at the time. From this, I learned to value the culture I wanted to nourish.

CD: Geoffrey had already scaled back by the time I joined, but still we were expected to give up weekends, and you might go weeks without seeing your family. You might be given a glass of arrack at 6 p.m., but you were expected to work past midnight. I never resented the way we worked at Geoffrey's, but like Markus, I set up my own office intentionally for people to have more time away from it.

I had the great opportunity during this period to build my own house. I could build exactly what I wanted. This tiny project allowed me to become myself as an architect by clarifying who I was outside of working for this great man. It also helped other people to look past Bawa, and to see me. Several projects came to my office simply because clients saw my house.

EC: Even when I realized I had pushed my development as far as possible at Frank's office, it took me a few years to leave, too. If you want to break away, I suggest following your intuition, because there is never a perfect time to go. Listen for when it feels like there is no longer a compelling reason for you to go into that office. Then, as you make the transition, it's important to keep an open mind and to experiment. That is what being on your own affords you: the chance to investigate new ideas.

At Frank's office there is a very specific way of working. I wanted to explore other ways of operating an architecture practice, to not just repeat what I already knew. That freedom to choose projects and go in different directions really motivates me. I am responsible for my own decision making and for how my practice develops. That is the most gratifying part of sticking with the transition.

What have been the costs of breaking away?

MD: The process and practice of architecture is the same whether you're designing a master plan or a doorknob. Ultimately what matters to me is working in my own name, including owning my mistakes.

About a year before Zaha passed, she reached out. She wanted me to open the Zaha Hadid America office. I liked the idea of looking at how an architect creates legacy, as you have in the fashion world with, say, Tom Ford for Gucci—how one passes on the design legacy while at the same time giving people the freedom to exercise their own design language.

But one of Zaha's conditions was that I immediately close my own office. I sought advice from a friend whom I greatly respect. He told me to look up and tell him what I saw. "The sky," I said. "Isn't that a wonderful feeling?" he responded. [Laughter] There was nobody above me—that was his message. I had achieved boundless freedom and responsibility. Decision made.

EC: I talked to Frank along similar lines, although obviously our fashion reference was Louis Vuitton. [Laughter] We explored my building a distinct identity under the Frank Gehry brand, but ultimately that did not work out. The smaller scale of my own practice may mean forgoing prestige projects so far, but it presents possibilities that would not have come to me in Frank's office.

Rather than simply building distinct, iconic objects, I am curious about the relationship between architecture and nature, and in working with prefab construction and transforming readymade objects, like the art of Marcel Duchamp. Any costs are outweighed by these design opportunities.

CD: Geoffrey really released me by telling me not to continue working under his name after he passed. I never had the choice not to develop my own practice and ideas. Very quickly I went from the security of knowing I could ask Geoffrey for help to suddenly feeling like the sky's the limit. You suddenly become your own person, not just in terms of design ideas but also managing finances, running an office, and looking after the welfare of a staff. Even if it has sometimes felt like an impediment to be linked forever with Geoffrey, realizing there was no one above me was an amazing feeling. I really grew up at that moment.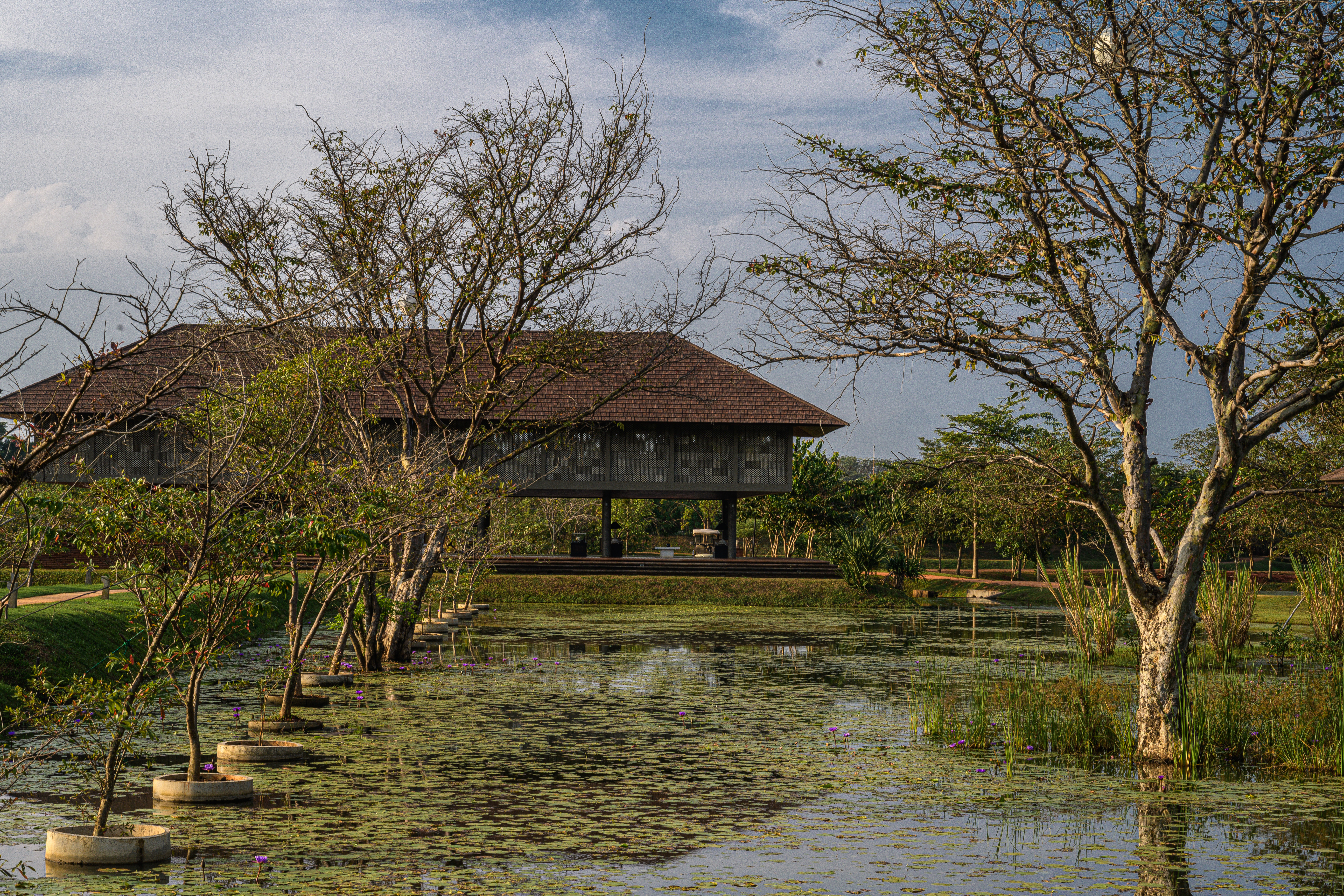 How do you go about differentiating your work, aesthetic, and approach from your mentor's?

MD: From the time I started my own practice, I only presented my own work to prospective clients or in competitions. Never anything from Zaha's office. This was one conscious way of differentiating myself and an intentional way to separate myself from Zaha.

I don't have clients asking for a Zaha knockoff. It is a methodology and approach that I learned and took from her. And like Channa, I'm very happy to have just built my own house, in Southampton. Typical of my work, there is nothing typical about it. It's fun, warm, and open, despite all the concrete.

EC: Is it hard to be your own client?

MD: Well, I change my mind all the time, so I probably would fire myself! But I bring this up because, like starting my own practice, designing for yourself means the freedom to make decisions and to live with the consequences. That is beautiful and educational. Building this felt very much like this growing up and establishing our own identities that we're speaking about.

CD: Building my own house served as a platform for expressing myself. Starting out with that when I left Geoffrey, I felt both excitement and fear, of nobody telling me what to do. That is not to say I don't like having clients. I do, because a client challenges you, and I value that dialogue.

MD: We can only be as good as our clients allow us to be. The goal when you have your own practice is to find great clients that trust and challenge you. That relationship is more important than scale.

EC: I agree. Clients bring new ideas to every project. Again, it's important to keep an open mind, because clients act as catalysts to push us as architects towards new and totally unexpected challenges, and with that comes unanticipated opportunities that take our creative journeys to another level.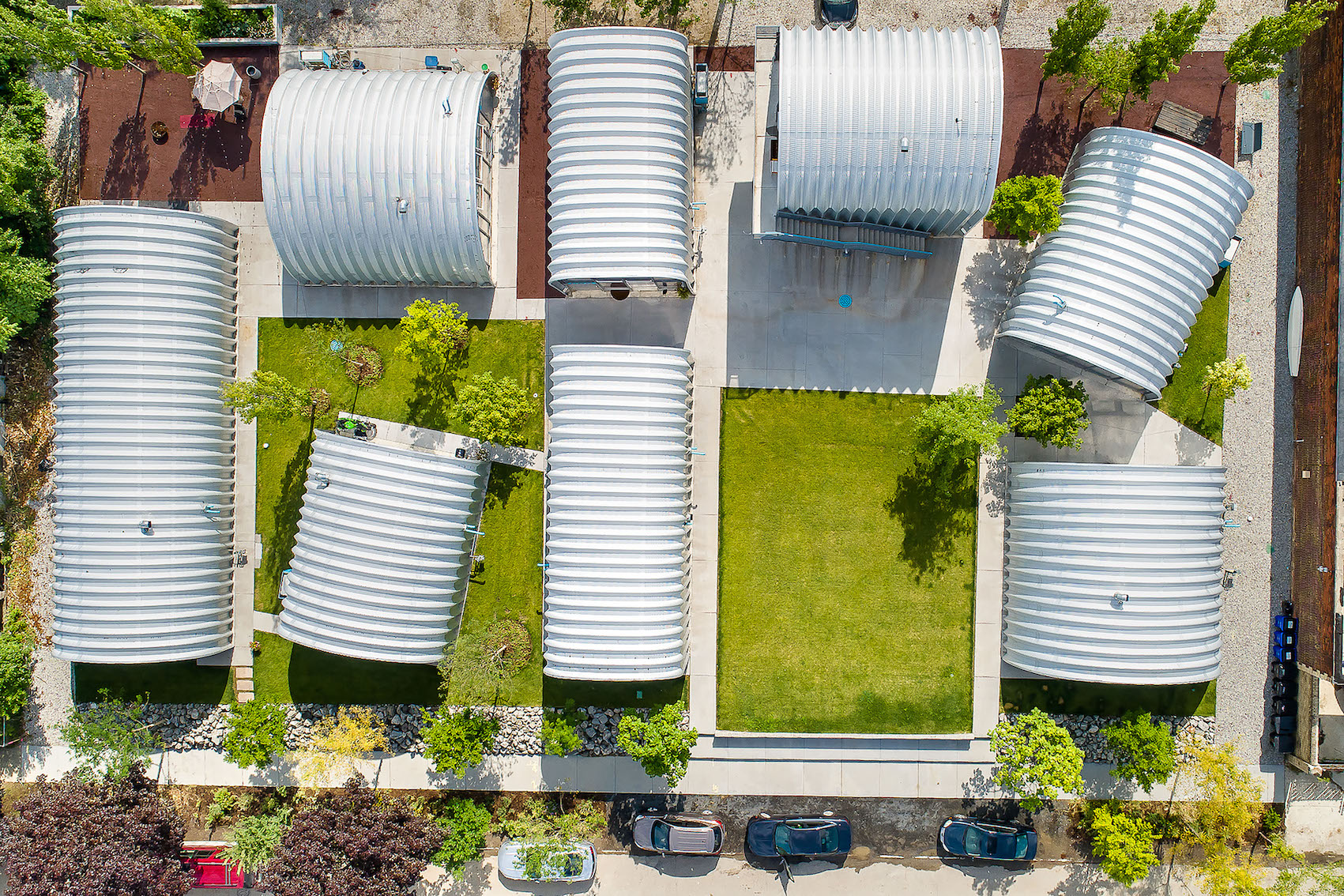 Does your time in previous roles open doors, or prevent your work from being judged on its own merit?

CD: The media like big names. I understand that. But for a long time, Geoffrey's shadow felt like an albatross. Coming out from the whole protégé period was challenging when I wanted to establish my own identity. I struggled and felt guilty that everyone was so keen to link his name with mine.

Now I take it much more lightly. I know who I am, and that confidence helps me to appreciate the connection for what it is. Geoffrey taught me how to look at the world, and now I can much more graciously accept that the name may help draw attention to what I have to say.

EC: Yeah. It's a mixed blessing. My relationship to Frank has opened doors, but I have to be critical and cautious of how that relationship works. Recently I was in Europe at a reunion with our former Guggenheim Bilbao client, and I brought an EC3 brochure. These guys who know me very well said, "Your work is totally you." That felt very gratifying.

MD: I was 27 when I started with Zaha; many of her biggest commissions came after I left. Maybe because of that, I never felt that burden. It never bothered me to see her name linked with mine.

Still, it is really a misnomer, this use of the word protégé. That implies the other architect is the mentor, looking out for the protégé. In fact, most architects are not actually supporting and developing younger architects in this way.

Is that lack of support part of why breaking away is so difficult?

CD: I don't think there is a way to do it without difficulties. The trick is having the self-confidence to get on with it. You cannot avoid the transition process and its hurdles, so you need to build up confidence in yourself.

EC: Going through growing pains to get the rewards is natural. For each of us, our relationship with our former boss was so much more than employer-employee, so it's only logical that you would go through uncomfortable difficulties during that transition, which brings you to the next stage of your creative journey.

MD: There is no recipe to make it painless. You must believe in yourself and take pride in your work, no matter the size of the projects in your name. Persistence and patience are key.

How do you think the practice of architecture, and the buildings that result from it, would change if more architects struck out on their own?

MD: In architecture you take on massive and many responsibilities—financial, environmental, and cultural among them. To do all that well requires experience. At Zaha's, we learned fast. I learned so much by seeing projects through from beginning to end. It was invaluable for me to invest time to gain that experience before setting out on my own.

EC: There is no shortage of young architects setting up on their own, but gaining experience first is crucial towards what you can eventually contribute via a solo practice.

I tell young architects to wait and set out only when they feel mature enough to take on these responsibilities. It's helpful to grow up under the shelter of an experienced master, then to strike out when you are truly ready. I strongly believe that will show in your work.

CD: We each grew up under the umbrella of a master. Working under someone else is a time of practicing patience, while you imbibe all the knowledge they have to give you.


This conversation has been edited and condensed for clarity.