What's to gain from pain?
Untapped is published by the design company
Henrybuilt
.
CHRONICLES OF CULTURE
08.07.2023
In Search of Healing, Helen Cammock Confronts the Past
A former social worker, the Turner Prize–winning artist explores difficult social histories and their impacts across place and time.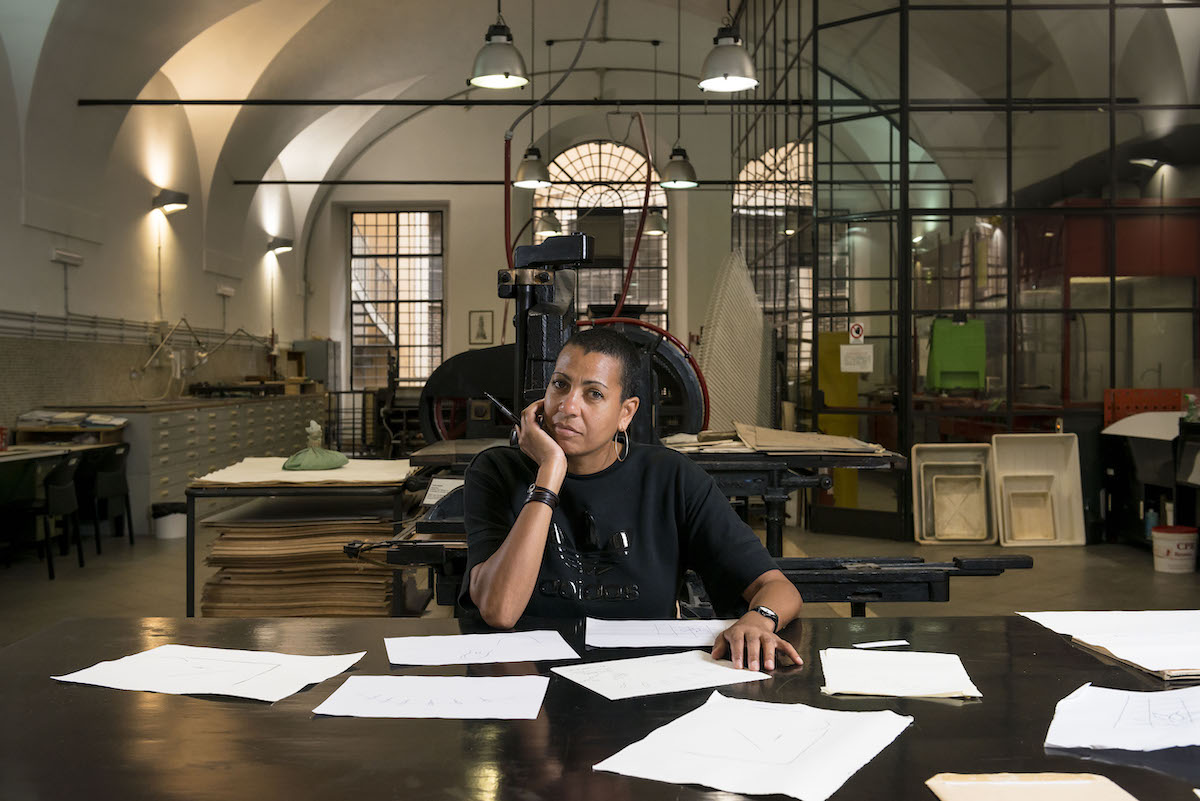 Among the folds and crevices, the swells and sunken caches of strength, most human bodies have a box that rests on our windpipes. Inside the box are bars of tissue. As air moves through them and up out of us, they flutter. The bars of our bodies resound. When we sing, we're rattling cages.

The work of Helen Cammock might rattle you as well. Take the British artist's 2022 film Bass Notes and SiteLines: The Voice as a Site of Resistance and the Body as a Site of Resilience, most recently on view at the Brooklyn arts organization Amant. Like notes on a score, it charts the many months in which she, along with the London social-service organization Pause, worked with a group of women who, for private, various, and unnamed reasons, have had children taken from their care.

In the film, the women conceal and reveal themselves to the camera; they stretch and laugh. They move. They draw freehand while listening to jazz; they talk about what it means to care and to be cared for. The caregivers talk in turn, and Cammock talks about their talking, too. Slowly, the women each begin to sing, and then they're singing a song they wrote in a chorus on the balcony of the Boathouse Studios in Barking where they'd met each week. It's a simple song arising from brutal complexities that ends, intimately, a film concerned with being heard.

And then, breaking free from the bounds of the film, in March, 2020, the women performed the song live at London's Serpentine Gallery. Curators Amal Khalaf and Elizabeth Graham not only commissioned the work as part of the Serpentine's Radio Ballads series, but participated in the performance there—and in a second one a few days later at the Barking Town Hall and Learning Centre, a fraught building also home to the region's children and family services department.

"The group was working with such heavy emotions, related to shame and not taking up space because of their experiences of being punished for being themselves," Khalaf says. "And then performing in the Serpentine, which is a cold-ass Zaha Hadid building, and then three days later in the town hall, which must have been related to very difficult memories of their situations and dealing with police and violence—it was a reclamation, a rewriting." Graham concurs. "It's the heart of the project for me," she says. "When a wounding happens, can it be repaired in this lifetime? And if it can, how do we do that collectively?"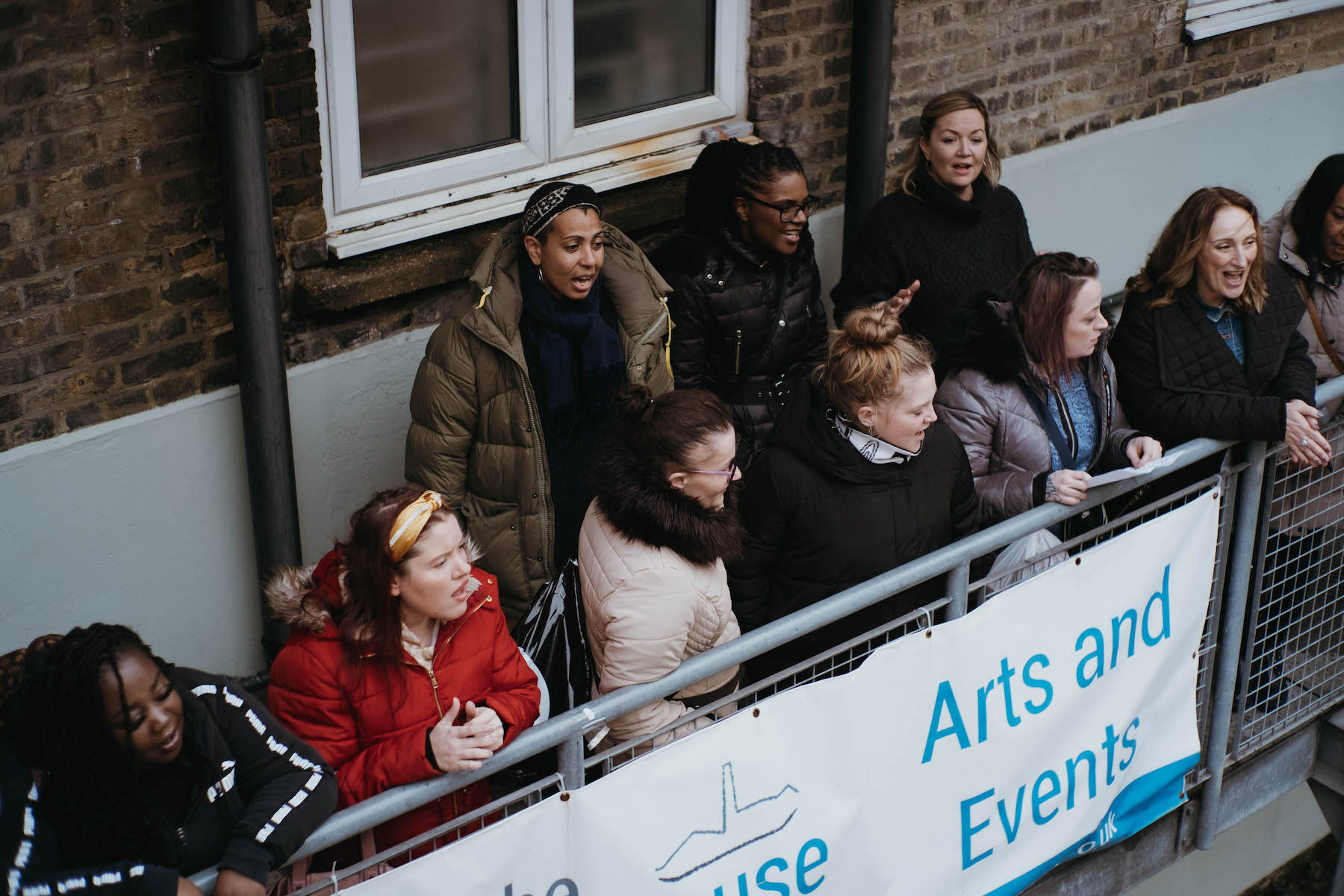 Looking to the past as a means to move forward defines Cammock's practice, which examines difficult social histories and their impacts across place and time. The human voice—especially ones that have been marginalized, overlooked, or forgotten, and that have been impacted by a given event—is crucial to her efforts. She gathers vocalizations through rigorous archival research and interviews, and incorporates them into her mixed-media works as fractured, non-linear audible narratives. Cammock also includes flashes of written excerpts from various sources, including philosophers, poets, and musicians.

These focused yet fragmented accounts, woven together into a seamless whole, imply how deeply and widely these experiences are shared. The open-endedness of it all allows the viewer to reconsider the issue at hand, to see it in a new light, and to recognize the vast, cyclical nature of history. For all the complexity of the topics she tackles, Cammock permits change—in the hearts and minds of her work's participants as well as of those who witness the end result—to occur in a way that's less chaotic and more quietly profound.

"I don't believe we can effect any change for the future if we don't understand the present," Cammock once told an interviewer. "To understand that, we need to know where we've come from, and where others have come from. For me, it's never about them and us, or you and me. The conversations that we have connect, shift, and create new meaning when they start to touch other people's stories."



Stories, told by the voices of those that experienced them, abound in Cammock's creations. When she won the 2017–19 Max Mara Art Prize for Women, which awarded her a six-month residence in Italy, Cammock spent her time in Europe researching the life of Lucrezia Vizzana, a 17th-century nun whose compositions were banned by the pope. She interviewed a nun assisting refugees in Palermo, as well as historians, musicians, and singers. These lives, and those of women who'd cracked up Nazi planes and those of anti-apartheid translators, became 2019's Che Si Può Fare (What Can Be Done), a three-channel film and installation about the sorrows, and the resilience, of women throughout history, shown at London's Whitechapel Gallery. The show's title comes from an aria by the 17th-century Italian composer Barbara Strozzi, which Cammock sang at the gallery accompanied by a jazz trumpeter and female dancers, reviving Strozzi's early-Baroque lament with modern-day grief and sadness.

The year before she'd made a film, The Long Note, about the women of Northern Ireland's Civil Rights Movement in 1968, harmonizing histories of The Troubles, racism, feminism, and the act of storytelling itself. Presented at Northern Ireland's Void Gallery to mark the 50th anniversary of the movement's inaugural march in the area, it was nominated for the 2019 Turner Prize. (Cammock and the three other shortlisted artists made an unprecedented request of the committee: Could they share the prize, in the name of "commonality, multiplicity, and solidarity"? The normally contentious committee agreed unanimously.)

"Histories are never behind us," Cammock says in a video for the award. "They are here. They are part of who we are, who I am, who you are. I can't ever think about making a work about contemporary life that doesn't involve histories, because they inform all of that."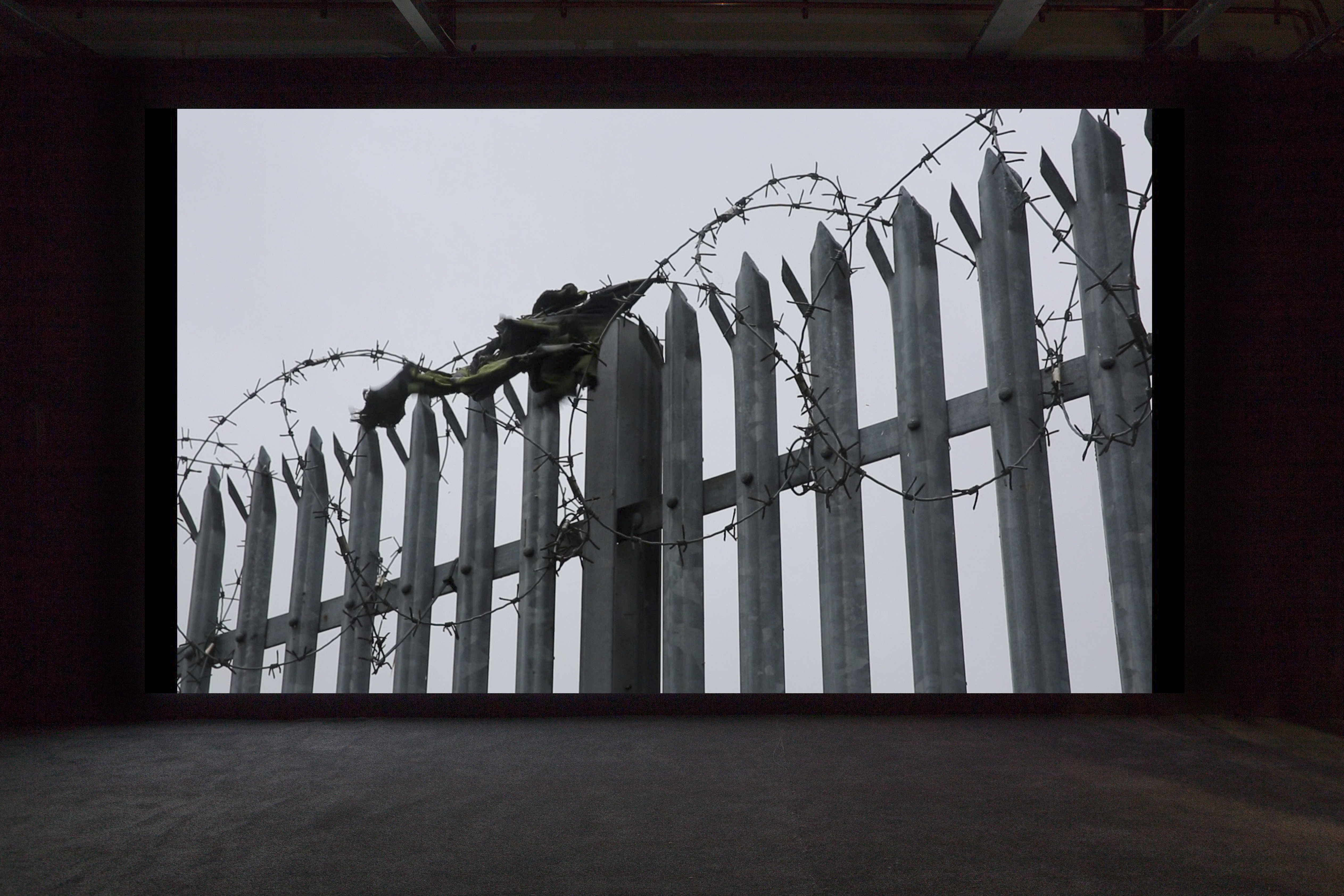 It might be said that Cammock has always been looking for community—and, when it's failed her, building it herself. Born in 1970 to a Black father and white mother, Cammock and her older sister spent their childhood in multicultural London. "I chose to be out of house," she says, "running about and getting into trouble. I didn't think art was for me. I found it quite hard to read. Until I was a late teenager, I spent my whole life pretending I was reading when I wasn't really reading anything. I learned through listening and watching."

In the midst of all this, the family moved from London to Somerset, where, Cammock says, she and her sister were the only Black kids in school: "It was the 1980s in rural England, and people were absolutely disgusting to us. It was completely crushing." Her mother introduced her to the Liverpool poets, writers who had built their own literary scene in the 1960s. "It was partly out of my mum trying to get me into something, out of a kind of desperation," Cammock says, "because we found ourselves almost drowning in a sea of whiteness that didn't want us there." The poets' Beat-inflected direct expression made sense to her. "It felt like the poetry of the everyday. It was perfect. And it left space."

Cammock filled that space with music, teaching herself to play guitar and writing songs influenced by her listening to Bessie Smith, Miles Davis, and Everything but the Girl. One night, her mom took her to a folk club, and Cammock mustered the courage to get onstage. "There just happened to be a promoter there who was like, 'Oh my god, did you write these songs?'" He began booking her on folk circuits, opening for acts while she was 14 and 15 years old.

If the world was ever wise to the charms of a Black, queer, female folk singer, Britain in the '80s surely wasn't. Eventually, after nothing happened with the bands she played in, Cammock became a social worker. "I worked with children who were in some of the most difficult situations I could ever imagine," she says. "We would use disposable cameras, write stories, have different kinds of talking sessions. We would use cookery to articulate feelings."

These were survival strategies, not artistic ones. But perhaps they could be both. As a musician, Cammock says, "all these things were happening to me: I'm being spat on and sworn at, at school and on the streets and everywhere. But I had a stage, and I could say something. When I started social work, I realized the people I was working with had experienced something that had harmed them, too. They were struggling in all the structural issues, which were about poverty, gender, race. But they were also harmed by poor parenting, or absent parenting, or abuse of other kinds." Through her music, she had found a way to get in front of people. As a social worker, she was able to support them.

She worked in social services for a decade. For a project with women and children surviving domestic violence, she began offering them disposable cameras to make images that might explain what they couldn't yet say. Her faith in her own artistic abilities, in seeing this work as process, grew just as her faith in the British bureaucracy of care waned. At 35, she quit her job and began studying photography at the University of Brighton, then earned a masters in photography from the Royal College of Art, in 2011.

Her practice refused to stay in photographic frames, though: In 2017's "Shouting in Whispers" installation, she worked in film, poetry, printmaking, stamps, performance, and extensive research. Fittingly, it was shown at Cubitt, one of the oldest artist-run cooperatives in London. Her community of techniques was finding a community for itself.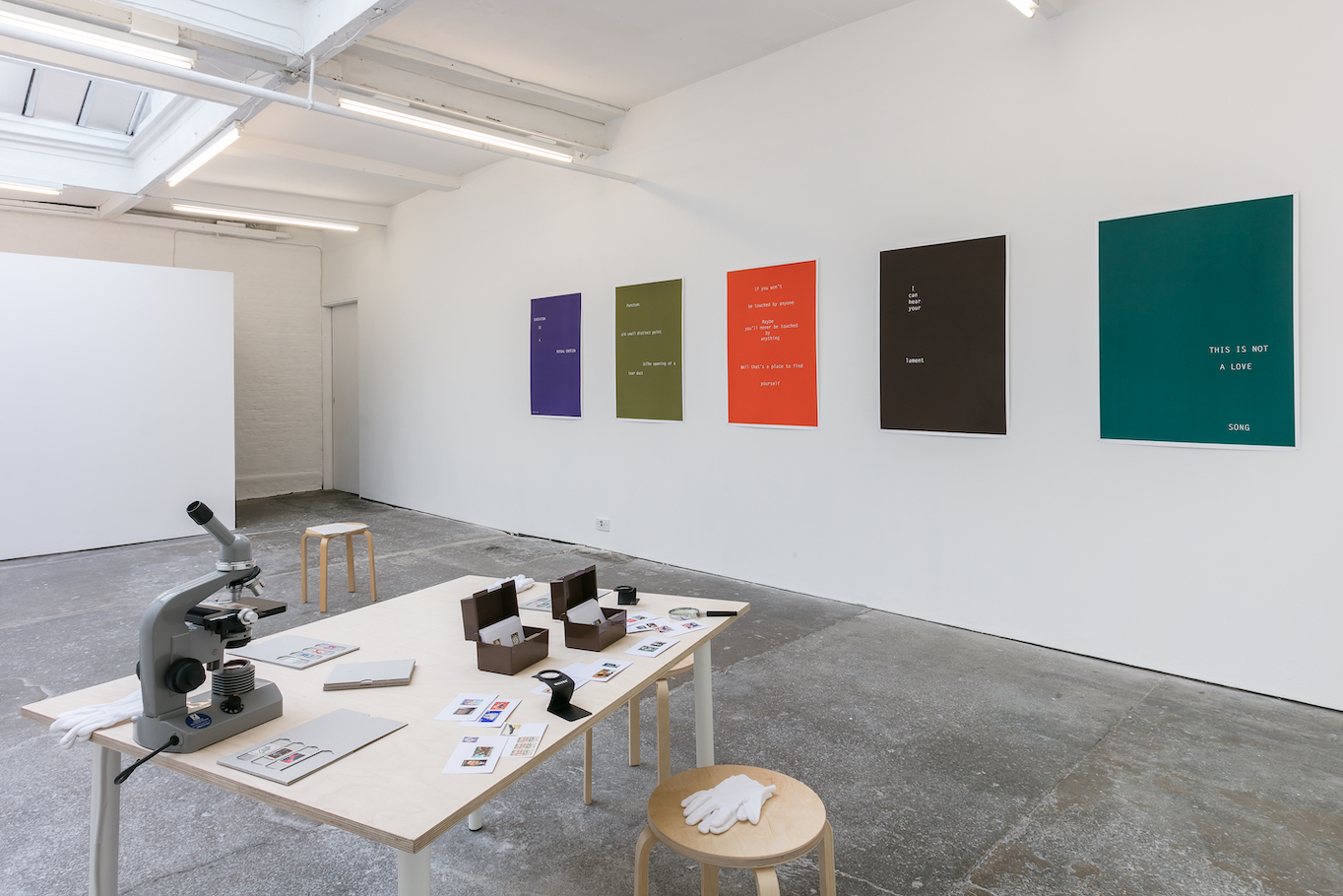 After Cammock's Turner Prize win, success brought access. Particularly, she found, to archives, those communities of memories. A deep spell in New Orleans's Amistad Research Center culminated this year in I Will Keep My Soul, a book and a just-closed exhibition at Los Angeles's Art + Practice, in partnership with the California African American Museum. In it, photographs, elliptical observations, and transcribed encounters jostle with words from sculptor Elizabeth Catlett taken from her efforts to cast a bronze monument to Louis Armstrong at Congo Square, the open space used by enslaved Africans to congregate, and a site where jazz was born. Creole slave songs and activist tactics also float through the text, their emotional heft somehow remaining on equal footing with Cammock's own Big Easy anecdotes.

She's recently been spending time in London's Women's Library, researching a new film. "I'd been there for five days, and I couldn't find anything that was interesting," she says. "But also, I didn't really know how to ask. I thought they would think I was just a whimsical fool." It was, perhaps, that old fear of being seen, keeping her quiet.

Meanwhile, the women sing in the Bass Notes film. When it was shown at Amant, a reading room around the corner from the viewing area held a small television, offering a document of the participants' live performances among their drawings and portraits. They are present; their histories are not.

Bass Notes, says associate curator Isabella Nimmo, "asks its audience to disavow what they expect from a story that engages with a certain community"—namely, specifics of its trauma served up for consumption. "There's a sense that, if something is connected to a context we describe as traumatic, you have to focus purely on that. But why are we so obsessed with creating spectacles?" Instead, Nimmo calls attention to the places Cammock trains her lens. "Her use of B-roll, these minor gestures—that's where the real history is: the messy, small moments that are happening all the time." The women are heroic but not heroines; Cammock keeps them human-scale, as if to prove we might be both as well.

"Every time you make a work, you might damage people," Cammock says. "If I'm using other people's words, texts, and registers of the voice—shouts that are political, philosophical, poetic—I have to have different kinds of structures and containers. Contained structures are where fluidity of conversation can happen."

This summer, she devised a new container: The women gathered together again and made a live recording of their song, with studio accompaniment by the InJoy choir. It will be pressed onto vinyl and included in a forthcoming book on the Radio Ballads. "I'm listening in your silence," they sing. "'Cause there's something about you." It's the careful sound of someone opening up, to you, to each other, and to themselves.