What's to gain from pain?
Untapped is published by the design company
Henrybuilt
.
OBJECTS AND THINGS
09.05.2023
Minimalism's Specific Objecthood, Interpreted by Designers of Today
Contemporary avant-garde practitioners maximize experience by building on the ideas of those who have mastered the art of paring down.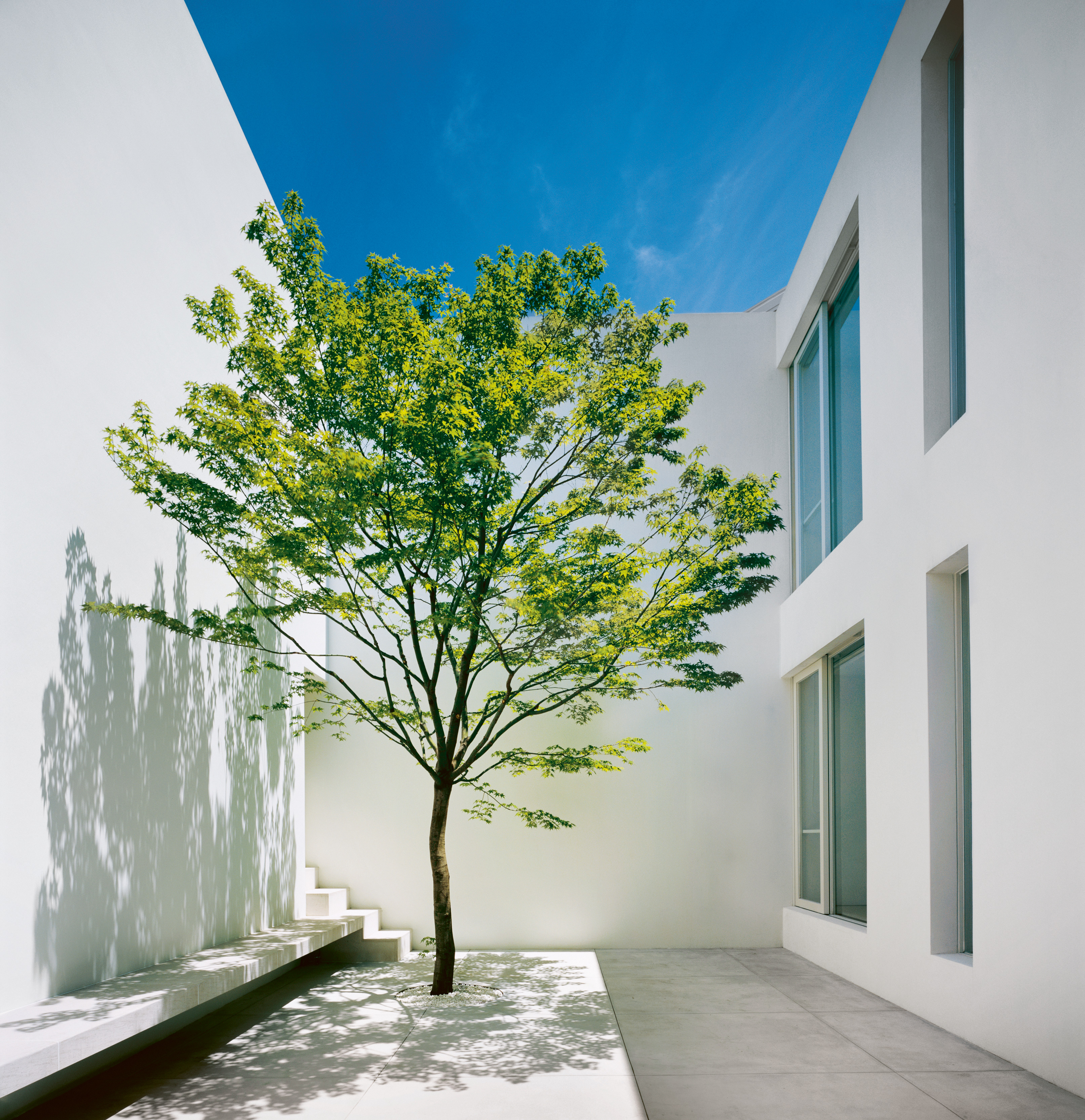 Sometime in the 1980s, John Pawson—the "high priest of minimalism" in architecture, according to The New York Times—returned from a weekend away to find his neighbors gathered around his front door, which had been forced open. They were there to break some bad news: almost everything he owned had been stolen. The joke, of course, was that nothing was missing, for almost nothing had been there in the first place.

Pawson likes to tell this story, a way of gently poking fun at himself. It's told again in Making Life Simpler, Deyan Sudjic's companionable recent monograph about him, the result of four decades' friendship and collaboration, including on Sudjic's former institution, the Design Museum in London. From their very first meeting, in 1984, Sudjic realized that there was a lot more than minimalism to this modest, self-taught architect; he was "anything but the shaven-headed fanatic that the rumors suggested."

Yet Pawson has also embraced his reputation for monkish austerity. In 1996, he published a book about his work, and called it Minimum. In interviews, he has spoken half-jokingly of owning "a set of silver Georgian three-pronged forks that could be considered more than you actually need" (maybe two prongs would suffice?), and pondering his own unpainted walls, asking himself if the "movement of the plasterer's trowel" might be too decorative.

Pawson's work, which manages somehow to be at once ravishingly seductive and radically simplified, stands in a narrow but esteemed tradition of design. It's a linear trajectory, which extends from modernists, such as Mies "less is more" van der Rohe and Dieter "good design is as little design as possible" Rams, on to Jasper Morrison and his colleague Naoto Fukasawa, whose "super normal" designs make Rams's celebrated work for Braun look positively baroque.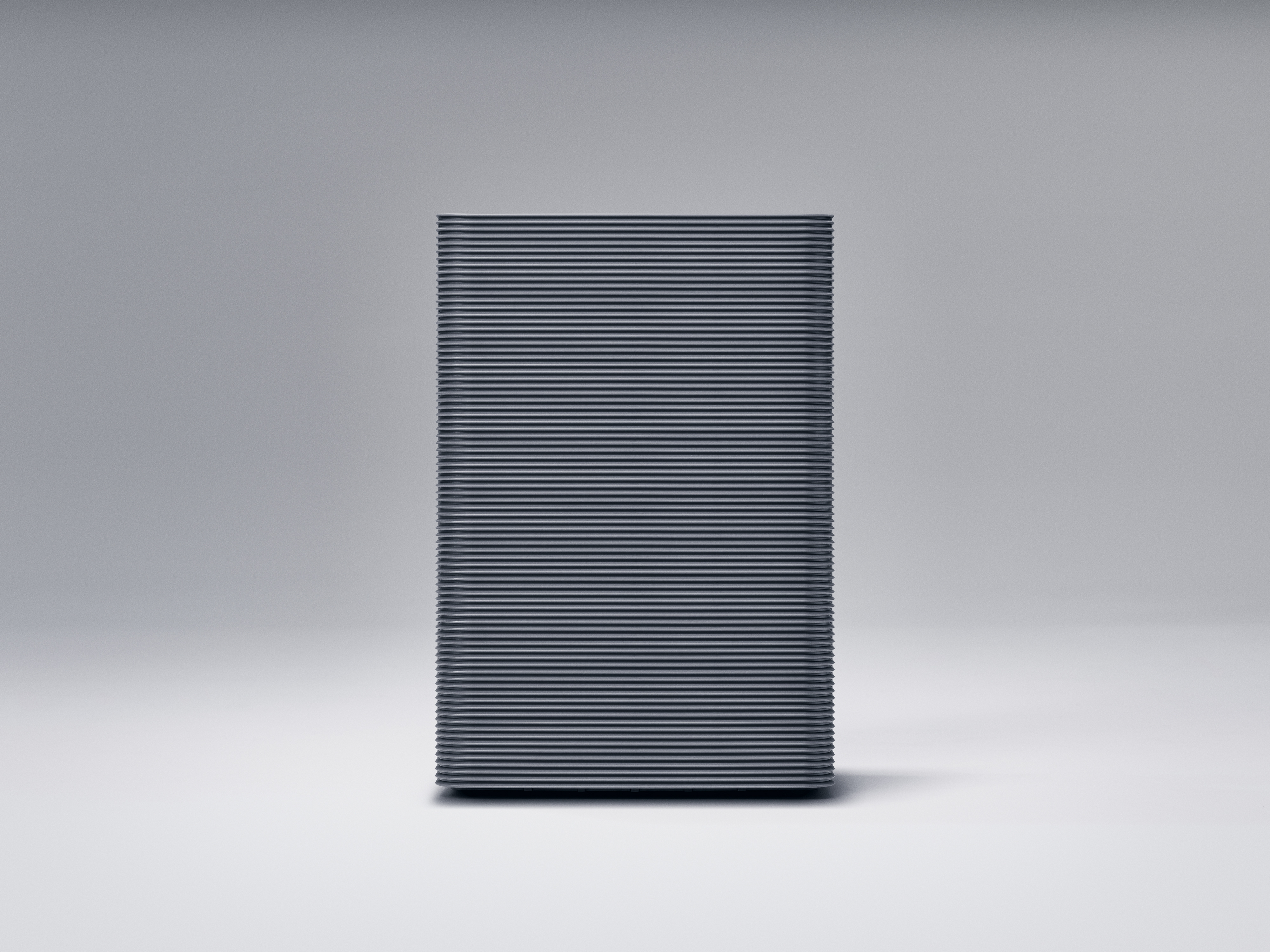 There's nothing straightforward about this sort of reductiveness, of course. It is a supreme test of sophistication, requiring calibration of form and a deep understanding of material. Morrison has written eloquently of this process of distillation, describing it as "the result of a long tradition of evolutionary advancement in the shape of everyday things, not attempting to break with the history of form but rather trying to summarize it, knowing its place in the society of things."

The minimalist idiom in design may seem, superficially, to run in parallel to other trends: the fad for decluttering, as fervently espoused by Marie "does it spark joy?" Kondo; the dematerialization brought about by digital technology; and a general disquiet about the environmental effects of overconsumption. As Kyle Chayka points out in his 2020 book The Longing for Less: Living with Minimalism, these instincts have complicated relationships with one another. It's only thanks to a vast, mostly out-of-sight, and high-carbon-footprint infrastructure, for example, that so many people are now living without books, nor the shelves to put them on. The smart devices that they own instead are manufactured and marketed under a relentless regime of planned obsolescence. (Most people replace their phones every two to three years.) As for decluttering, well, another word for that is waste: Where are all those unloved items going to end up, but a landfill?

If contemporary design offers a convincing alternative, it is not to be found in the domain of style. Our electronic devices are, after all, already exemplary of a "less is more" aesthetic. A more promising ancestry can be found in another kind of minimalism—the art kind, referring to the movement that was briefly dominant in the 1960s and that has continued to exert a powerful influence on sculptors and painters ever since. More recently, it has come to be a crucial point of reference for designers as well, who have looked back to the work of figures such as Donald Judd, Anne Truitt, and Dan Flavin for inspiration.

For its detractors—most famously the art historian Michael Fried—minimalism was a collapse, a retreat from the heroic project of abstraction into a debased condition of mute objecthood. But for others, this same shift into three-dimensionality as such, what Judd described as "real space," defined the movement's promise: It put art right there with the viewer, dispensing with illusionistic pretense and making it simply, powerfully present.

It's unfortunate that the same word is used for this art-historical breakthrough and a conspicuously under-decorated apartment. We can easily lose the specificity of minimalist art, which is about the opposite of absence. And we lose track, too, of the deep connections between that historical minimalism and the contemporary design avant-garde.

Judd is unavoidably a protagonist here, which is also a little unfortunate. Not only did he detest the term minimalism (like most artists, he didn't see himself as being part of any ism at all), but he also made an absolute distinction between art and design. "A work of art exists as itself," he wrote in 1993. "A chair exists as a chair itself. And the idea of a chair isn't a chair." And that was that.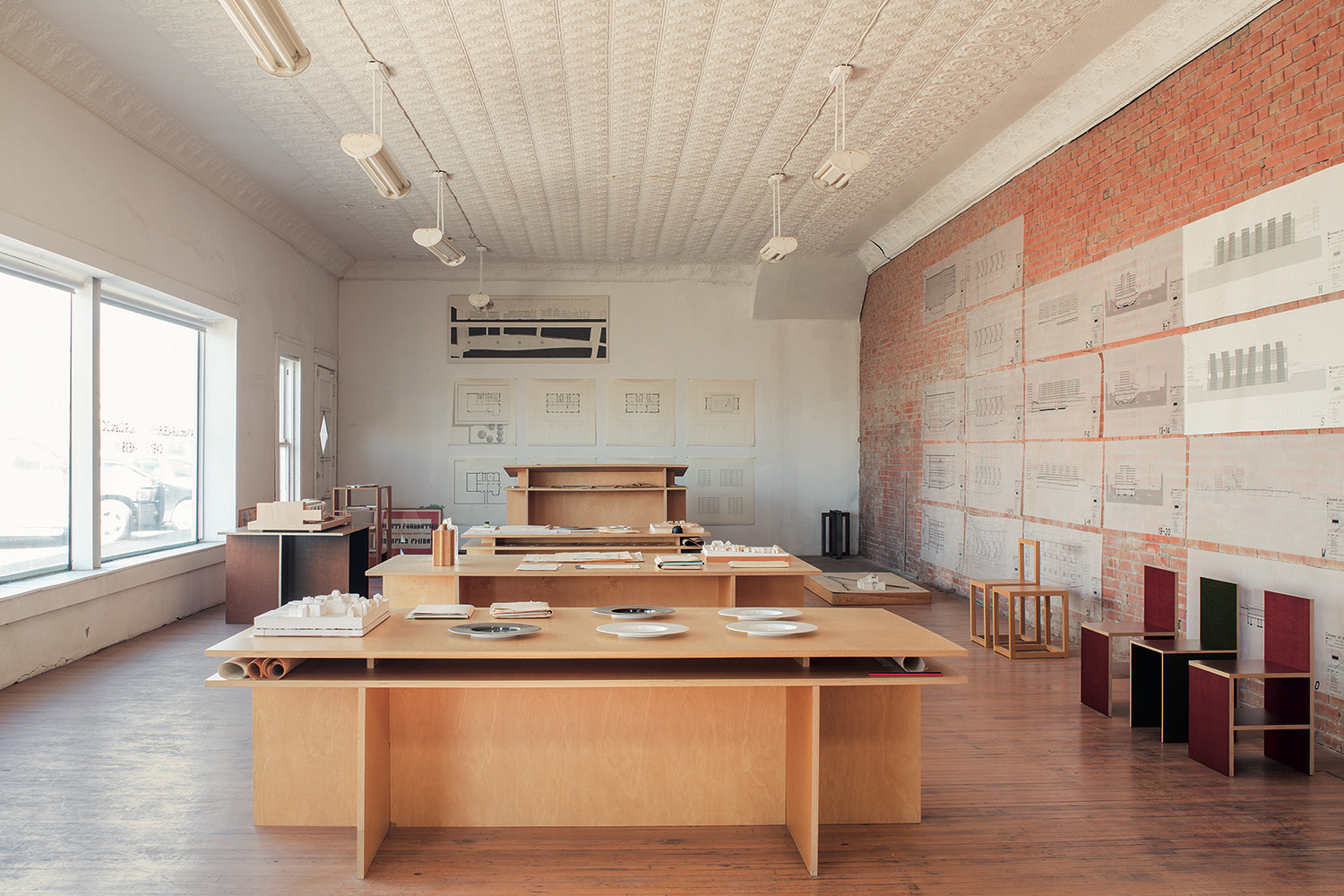 Like a lot of great artists, though, Judd's influence has not been contained by his intentions. His combination of stark geometry with carefully chosen and finished materials, and his reliance on skilled artisans to custom fabricate his work, have been widely imitated. The fact that he did design furniture—solid wood in the 1970s, metal in the 1980s, plywood in the 1990s—inspired some artists of his own generation to do the same, and he remains a model for many designers working today.

In the former category we find John Chamberlain, known primarily for his crushed-car sculptures, but who also made work using urethane foam. On one occasion, needing a place to sit down in his studio, he quickly made a couch from the stuff—it was easy to shape, and welcoming to the body. Intrigued, Chamberlain continued to explore the material's possibilities, eventually settling on foam shapes covered with parachute cloth. (He even made some seating for Judd himself.) The fabric hangs loose over the humped forms beneath, in a manner reminiscent of classical drapery, but also suggesting a utilitarian dropcloth. "The couches have to be large," Chamberlain explained. "They're also catchalls, whether for you or your friends, your money, dumping [out] your pockets, magazines, newspaper, clothing, sheets, blankets, pillows."

Nothing could be more different from these capacious piles than Scott Burton's celebrated "Rock Chairs," each one made simply by removing a wedge from a boulder. He too, was strongly influenced by Judd's thinking, particularly the 1964 essay "Specific Objects," which argued for the validity of creativity beyond established categories: "The main things are alone and are more intense, clear, and powerful. They are not diluted by an inherited format."

Burton shared this unswerving commitment to clarity. His act of subtractive carving paradoxically makes the stones much more palpable, exposing their interiors and asserting the quality of the material. Judd famously described his overall objective as "the simple expression of complex thought"; Burton's Rock Chairs embody that condition perfectly.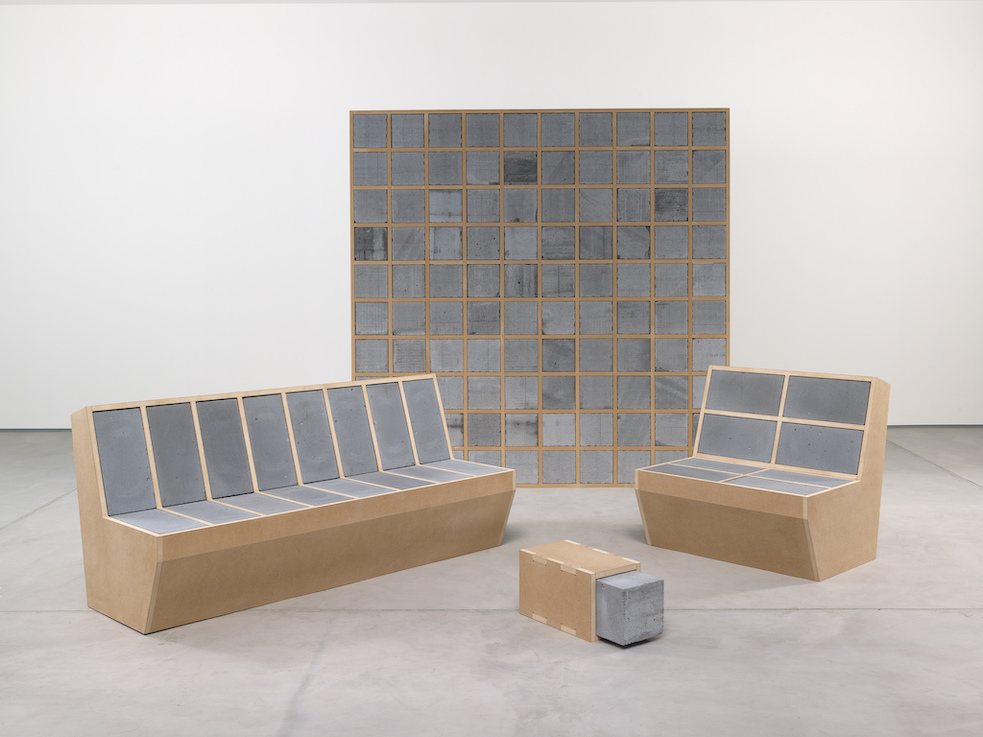 Minimalism was absorbed into the lexicon of contemporary art long ago, and so too has been the possibility of making "specific objects" that also happen to be functional. One of the more surprising exemplars of this tradition in recent years is the British sculptor Sarah Lucas, who departed from her usual gender-based provocations in order to make a series of furniture out of concrete blocks and MDF (medium-density fibreboard). The grid-based structures clearly refer to Judd's work, and also to brutalist architecture, but they are also "surprisingly stylish," as Lucas herself has wryly noted.

It is arguably in the contemporary design avant-garde, however, that the legacy of minimalist art is currently most vital. One indication of this is the sheer geographical extent of the influence. Ideas from the 1960s are being adapted—and to some extent reinvented—to suit many different cultural contexts.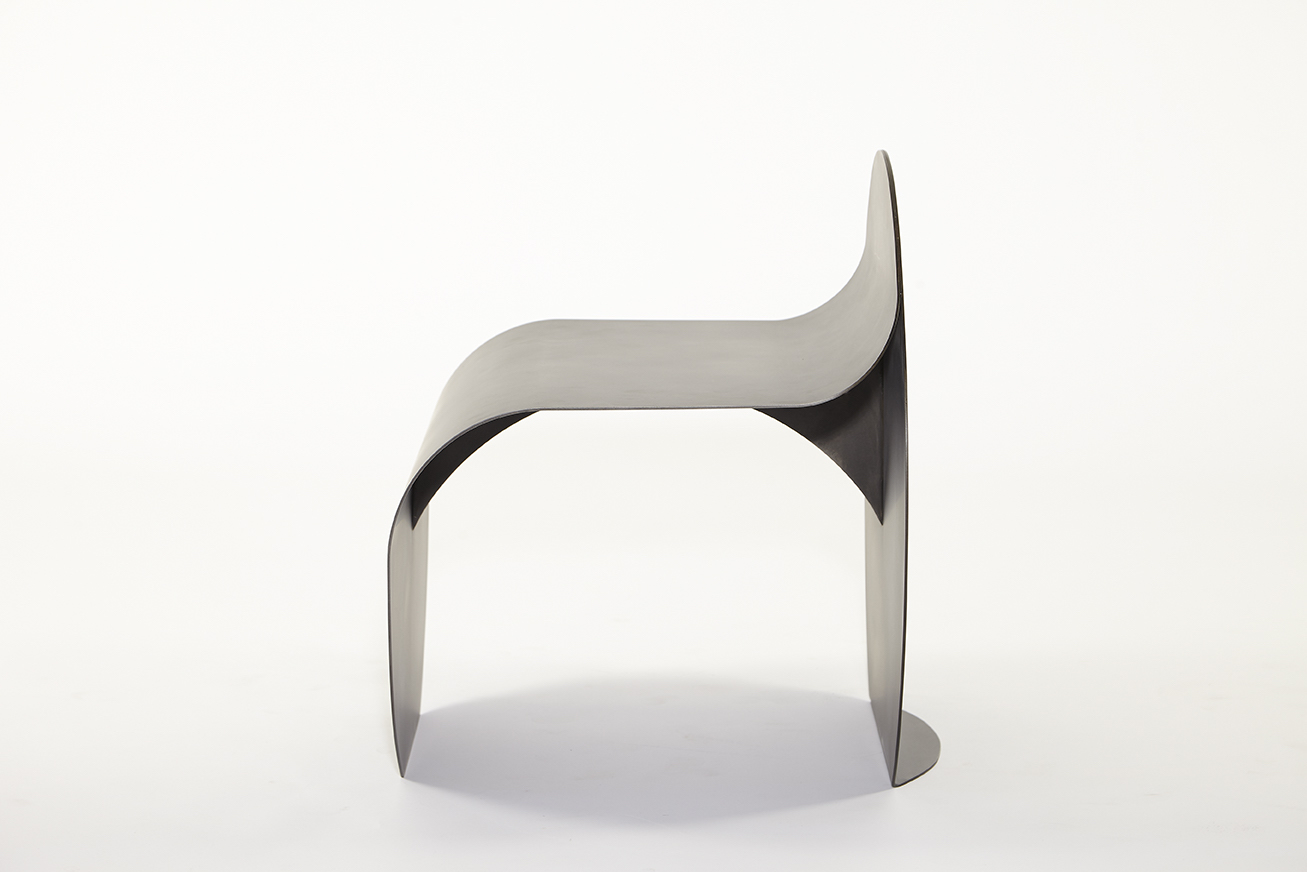 In Mexico City, for example, EWE Studio—founded by designers Manuel Bañó and Héctor Esrawe, with gallerist and curator Age Salajõe—are creating works in stone that pay homage to Mesoamerican ceremonial artifacts and architecture. Meanwhile, in Los Angeles, the Uruguayan-born, Los Angeles–based duo Estudio Persona (run by Emiliana Gonzalez and Jessie Young) have adopted what they call a "neutral and minimal approach," in which materials are deployed with remarkable directness. One of their works, the "O Stool," does for steel approximately what Burton did for stone, forming a seat through the simple means of joining two rounded sheets of blackened steel, and bending one of them 90 degrees, twice.

Over in France, the designer Mathieu Lehanneur is making stone tables that feature an uncanny ripple across their top surfaces, as if they were being disturbed by gentle breeze. These works seem to register an invisible force—perhaps that of virtualization?—while also firmly reasserting the primacy of physical experience. And something similar can be said for the Austrian designer Robert Stadler, who lives mainly in Paris. His most recent body of work, "3DPD," was inspired partly by Judd's contemporary Richard Artschwager, who responded to minimalism by making fun of it (one well-known example is "Table with Pink Tablecloth," a cube-shaped sculpture surfaced in a tacky veneer). Stadler's codelike title stands for "three-dimensional pietre dure," and refers to the Italian craft of jigsaw-puzzling a picture or pattern together from thin pieces of figured stone. The surfaces of his furniture shapes look like frozen waterfalls, but they are actually carved from solid blocks of a marble called Striato Olimpico—typically used for countertops and in architectural applications, where it appears only as a veneer. In the volumetric "3DPD" pieces, the "wrong" faces of the material are intentionally exposed, the mineral equivalent of a television broadcast breaking down into the white-noise of snow.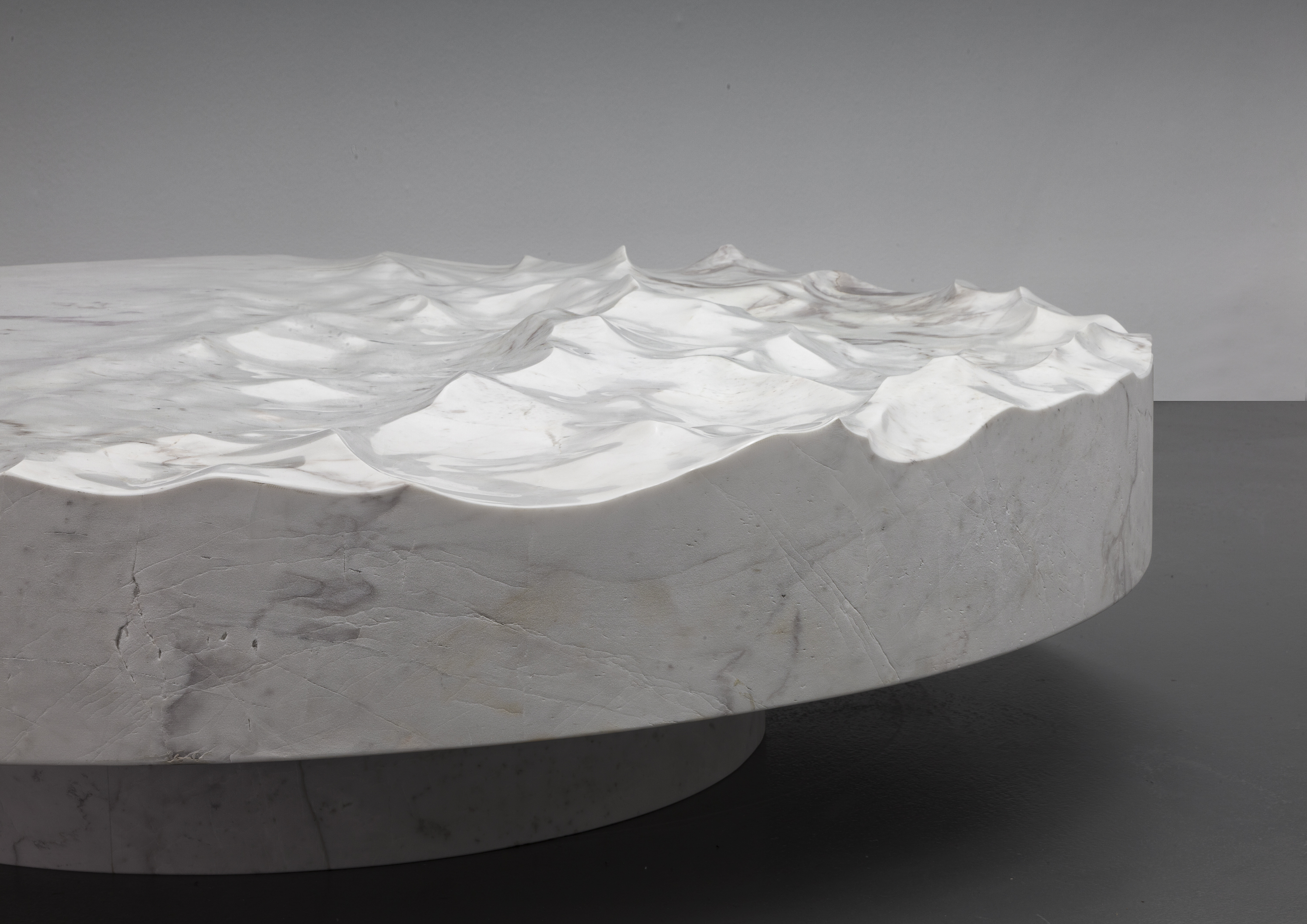 As these diverse examples show, contemporary designers have recruited the lingua franca of minimalism into a remarkably wide range of expressive effects. At the furthest extremes, it can even be made compatible with a countervailing maximalism. This polarizing of taste may, again, reflect the all-pervasive influence of the digital on our sensibilities. Faced with a flood of images, one natural response is to try to focus attention; another is to dive right in. That it's possible to do both at once is demonstrated by the so-called pink "Flamingo Lounge" devised by Tabanlıoğlu Architects for Design Miami in 2016. While explicitly evoking the "utilitarian minimalism" of Mies, Tabanlıoğlu did something completely contradictory, filling a 1,076-square-foot space with resin in the aggressively artificial color of Barbie's Dreamhouse (or Artschwager's laminate tablecloth).

Judd, too, was a brilliant colorist, and alive to the seductive qualities of material. This was part of the language he adapted from industrial production; often his work presents as if he had taken a whole factory run and compressed it into a single object. This points to a final aspect of minimalism's importance for the contemporary design avant-garde. Like Judd, they are responding to a material landscape that is largely mass-produced. This tends to produce an effect of banality, as the energy and intelligence that goes into a product line is dispersed—thinned out—through repetition. By concentrating their consideration into just one thing (or a limited edition), designers are able to communicate a concern for the right-here-and-right-now that is otherwise in short supply.

Exemplary in this respect is the work of Luam Melake, a relatively new arrival to the avant-garde design scene. Made of upholstery foam dyed in vibrant hues—a material choice that splits the difference between Chamberlain's soft platforms and Judd's chromatic prisms—her work evidences that she is, like the minimalists, deeply interested in the articulation of "real space."

There is an important difference, however. The minimalists of the 1960s understood three-dimensionality in abstract terms, and generally tried to dominate it through an uncompromising assertion of objecthood. Melake, by contrast, thinks of her forms in terms of particular psychological situations. This is signaled both by the titles of her works—"Listening Chair "(2022), "Nestled Chair" (2022), "Unwinding Chair" (2022)—and in the way she has them photographed. She usually appears in the shot, sprawling on the furniture with a friendly smile on her face, sometimes accompanied by a friend. As these images suggest, her pieces may be geometric and unadorned, but there is nothing cold about them. They are as much places to hang out on as objects to look at, emotive and accessible in ways that perhaps only functional design can be.



Just as Sudjic's new book about Pawson was going to press, the online magazine Dezeen released a breathless report. The unthinkable had happened: Pawson had "transformed his Cotswold home into a maximalist color-fest," with walls in bold stripes and paint-sample hues, including a long brick wall sheathed in Artschwager pink. It was an April Fool's joke, as it turned out, but not as far from the truth as it might initially seem. In an interview some 20 years ago, Pawson cited Judd's line about "the simple expression of complex thought," and then another observation from the architect Rem Koolhaas: "Minimum is maximum in drag." These two ideas, he implied, were essentially one and the same.

It's one thing to minimize physical experience, through decluttering, digitization, or self-denial. It's quite another to maximize experience through an act of concentration—to aspire to a world of fewer, better things. There's no doubt that our collective future, shadowed by climate change, will be impoverished in many ways. But there's nothing like a crisis to focus the mind. This seems to be what is happening for today's avant-garde designers: feeling the urgency of living lightly on the land, they are also showing us how to live more deeply in the moment, and—just as Mies van der Rohe said, but in a totally new context—how to reject the false dichotomy between more and less.