How little can you get away with?
Untapped is published by the design company
Henrybuilt
.
Roundtable
03.06.2023
A Design Movement That Pushes Beyond Architecture's Limitations
The guiding principle of hip-hop architecture "brings more to the conversation than just this linear, traditional idea of what architecture is or who architecture is done by," says rapper turned designer Tajai Massey. "It's liberating."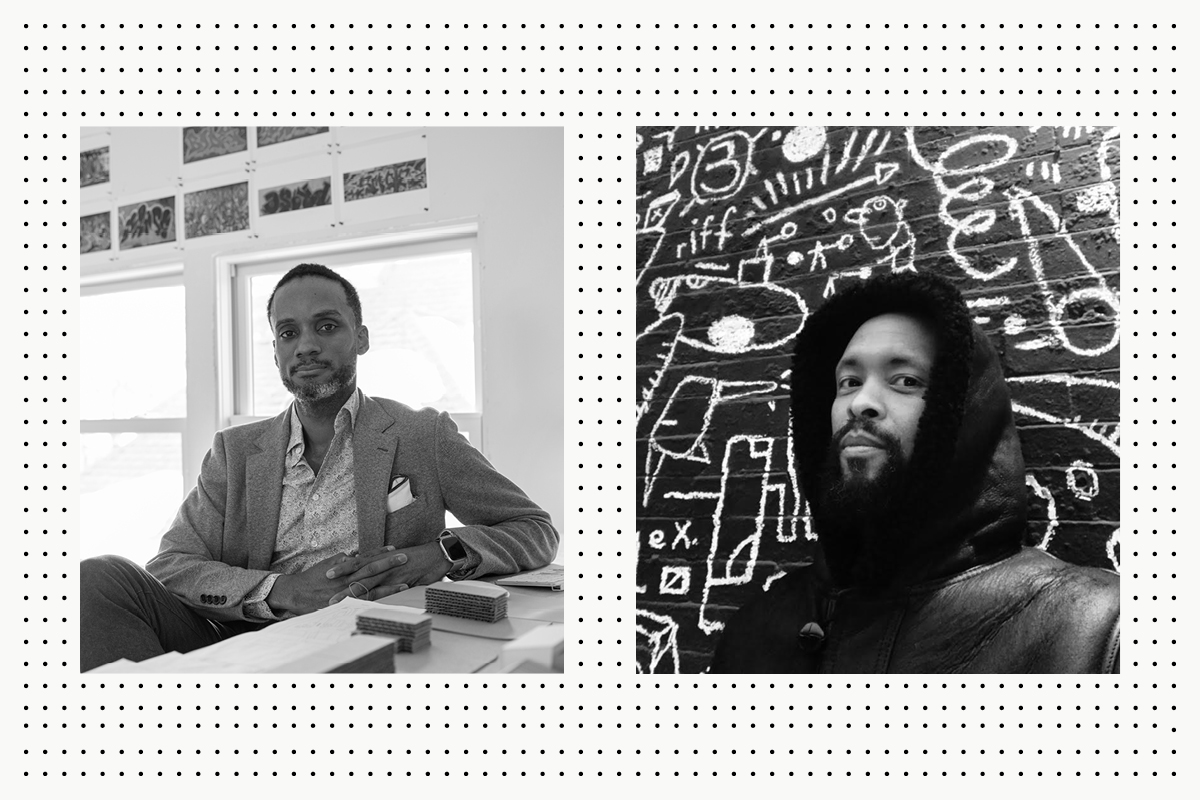 When you Google "hip-hop architecture," the first result that comes up is the Hip-Hop Architecture Camp, a national week-long program that uses hip-hop culture to get marginalized kids thinking about the built environment. Alongside architects, urban planners, and community activists, they create digital and physical models of designs for their neighborhoods and write and perform rap songs, accompanied by the camp's flagship music videos, that reflect on their experiences with architecture and their visions for its future. 

But that isn't entirely what hip-hop architecture, as described by artist and researcher Nathan Williams in his 1993 Cornell University thesis—the earliest documented exploration of the subject, which subsequently jump-started a design movement—is about. For a more accurate description, scroll down to Google's neighboring search result: a 2021 book, named for the topic, by Jamaican-born architect and curator Sekou Cooke, who directs the Master of Urban Design program at the University of North Carolina at Charlotte and who has been interested in hip-hop architecture for more than twenty years. (An exhibition he curated, "Close to the Edge: The Birth of Hip-Hop Architecture," has been traveling ever since it opened at New York's Center for Architecture, in 2018, and is currently on view at the Museum of Design Atlanta through May 15.) He wrote the book not only to lay out, once and for all, what hip-hop architecture is, but also to detail the lessons the historically rigid, exclusive practice of architecture might learn from the dynamic realm of hip-hop. 

So what is hip-hop architecture? While Cooke and other leading advocates—Craig Wilkins, Amanda Williams, Andres Hernandez, and James Garrett, Jr., among them—have answered the question ad nauseam in recent years, a definitive framework for its practice cannot and will not be found. That's because, like hip-hop, a culture created in the Bronx in the 1970s by Black and Latino youth, hip-hop architecture embraces change. It remixes, reuses, and reimagines existing elements and ideas while nodding toward the pasts from which they came. It's more an approach than a commodity: Hip-hop architecture might respond to its site like an MC, valiantly telling a story it deems worthy of form. It might respond like a DJ, sampling art forms from across time, or like a graffiti artist, making bold, public gestures that hold a message. And it always aims to foster a deeper reflection on the history of space—potent fuel for developing ones that accommodate users better. Defining the movement much further might impede potential practitioners; its point is allowing for personal expression, particularly by those who conventional architecture typically disregards, and the unforeseen. Ultimately, works of hip-hop architecture need follow but one rule: translate hip-hop's spirit into built form.  

With that out of the way, I wanted to better understand how this kind of architecture might impact the future of how we live. I also wanted to get a hip-hopper's view on the matter, to see how its design principles hold up to the culture. So I asked Tajai Massey—a founding member of the rap groups Souls of Mischief and Hieroglyphics who, after working in hip-hop for more than three decades, earned his master of architecture from UC Berkeley and now works as a designer (and still raps)—to talk with Cooke and me about hip-hop architecture's implications. Our discussion underscored the limitations of the term architecture as we know it, and the need to imbue it with a greater openness to the unexpected and to those it claims to serve.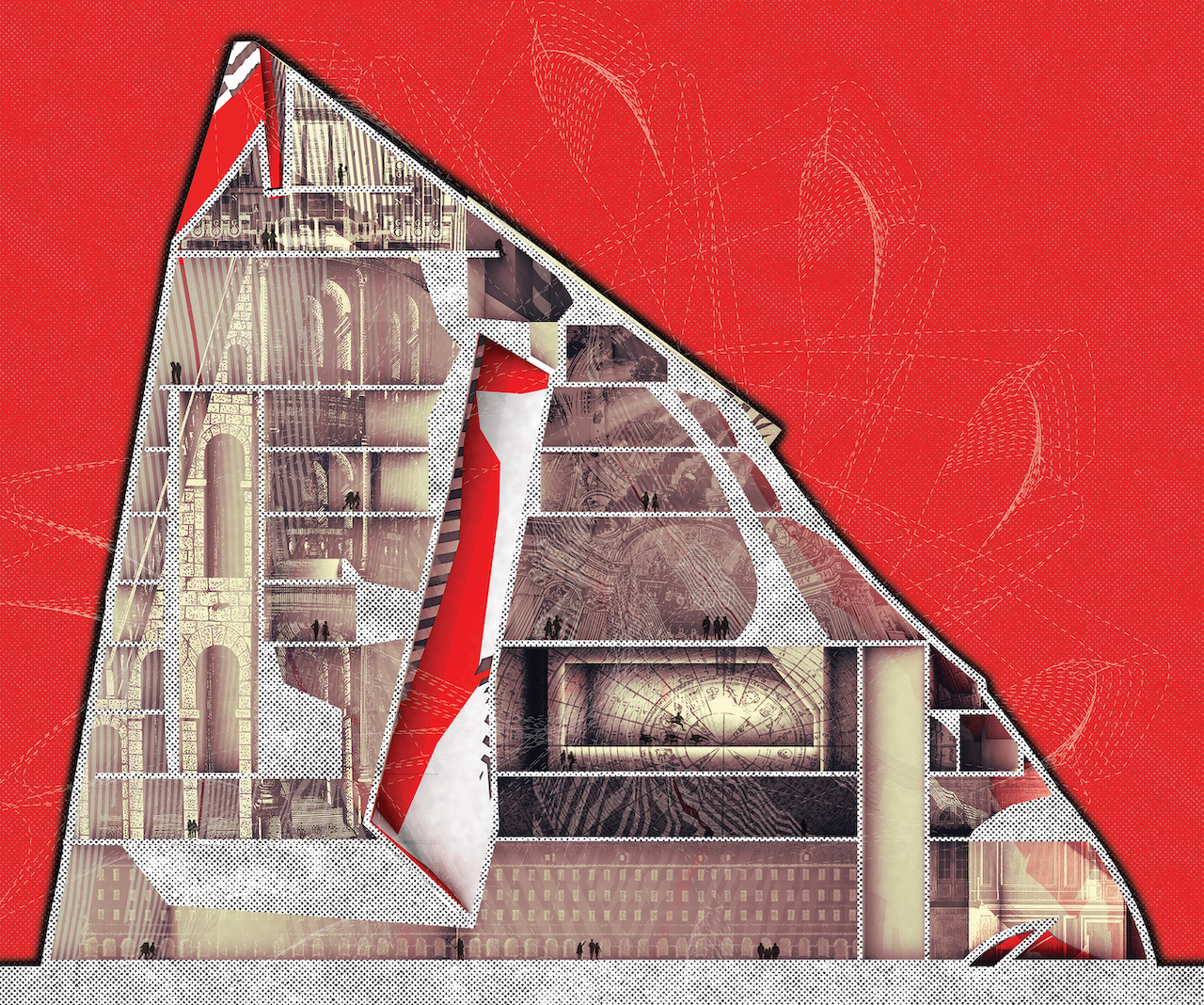 Why do we need hip-hop architecture now? And what tools does it offer people, and the profession of architecture, to combat the exclusivity that the industry has created? 

SEKOU COOKE: I was talking about this in my class yesterday. I'm teaching a class on hip-hop urbanism, and referenced a statement that Craig Wilkins made in one of our first symposia. He said that hip-hop architecture should be a model for architectural practice, period. At first, I was like, Really? I'm not sure if I agree with that. But later, at another event, he expounded on that statement, and clarified it with this beautiful diagram. He basically explained that architecture wants to do all these things that are important for society and people in general, like social justice, environmental sustainability, and cultural competency, and other things that in many ways don't fit into the tight scope of services that the A.I.A. describes. But hip-hop architecture does all of that. It is interested in all of those things. 

Rules have been really, really restrictive for architecture. And those rules are built on the mental frameworks we have developed around what we see architects as, who we see architects to be, and what we think architects do. That gets reified within the documents we produce and the structure of architectural organizations. Hip-hop allows people to break those rules, stretch those rules, and do things outside of them. So in even conceiving of a hip-hop architecture, we are given space to do things we thought we'd never be able to do. This is the true promise of hip-hop architecture: We can start to look beyond what we thought architecture was supposed to be, and do all kinds of stuff that changes the game.

TAJAI MASSEY: Hip-hop architecture is about process. That's the central thing: the process of layering, the process of reuse, the process of sampling, the process of relayering and re-reusing and resampling. In architecture school, we had to do that constantly: "I need ten sketch models." "I'm gonna give you five different programs for this one building. How are you going to design it?" So the processes that we've come to use in creating hip-hop culture are directly applicable to the practice of architecture. 

And in those processes—you think about b-boys and b-girls, you think about graffiti, DJs, and all that—there's a lot more parity, and people's contributions are respected within those processes. Although, you know, in rap music or the music industry, it's still predominantly male. But using the concept of hip-hop, and applying it to the architectural process, can open up these spaces for a lot more inclusivity. That's super important: bringing more to the conversation than just this linear, traditional idea of what architecture is or who architecture is done by. It's liberating. 

SC: It's like we're giving permission to a whole group of people to get involved in the game, and to do the things that they do, in the ways that they do them, and still have it be called "architecture."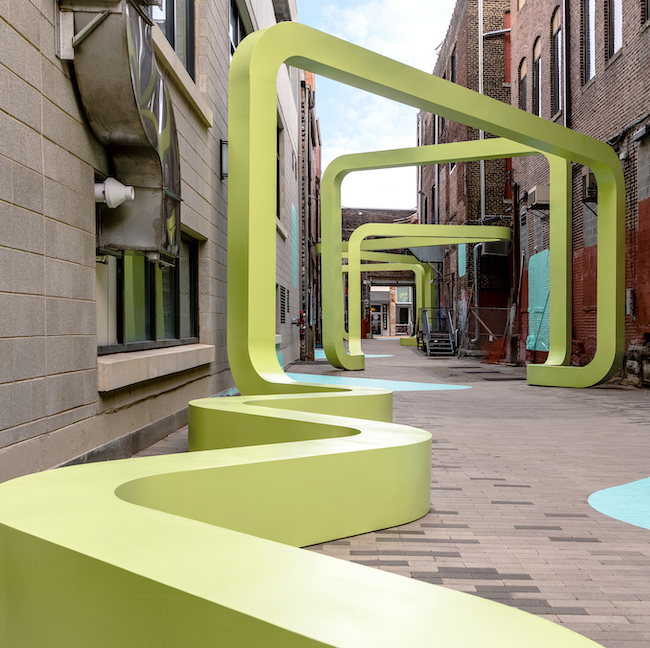 Architecture, to me, is generally very slow and inflexible. It's essentially the antithesis of hip-hop. What can architecture learn from hip-hop?

SC: Freedom. Architecture is on one hand, a static thing, and on the other, aspires to be dynamic, improvisational, adaptive, and almost immediate in its call and response. That's an almost impossible task. This is why I'm still not one hundred percent comfortable calling any one work of architecture "hip-hop architecture," or any one practitioner a "hip-hop architect." The movement is founded on a path toward an ideal that might be unattainable. We can get close to it, we can see versions and hints of it, and—in the digital realm—we can start to have some of those conversations a lot more explicitly. But a truly immediately quick-response, adaptive architecture defies the laws of physics. That doesn't mean we should give it up. In the pursuit of it, we're always going to get something much more fascinating, and get much closer to it. 

TM: From a musical perspective, hip-hop has been sort of slow to change, too, and sort of stodgy, even in positioning itself as anti-establishment. There is an establishment that profits greatly from the artistry, and it's the same establishment that profits greatly from building development and all that kind of stuff. 

Think about the original ideas behind hip-hop: kids, of all cultural backgrounds in burnt-out buildings in the Bronx, saying, "You know what? I'm gonna transform this environment into something that invigorates me." The original spirit was, we all bring something to the table. Whether it's a cool dance move, an old break that we found, some equipment we stole—it's all about coming together and creating something that's not necessarily definable, but is something. KRS-One said it the best: He said, you know, it's "hip" and "hop." "'Hip' is knowledge, and 'hop' is the movement." So like a knowledge movement, right? It was more hip-hopping as a verb than as a noun. If that attitude is applied to architecture, and if there's a process involved that evokes this attitude, the potential is limitless. 

It could be co-opted, though. We're all hesitant to say, "This is hip-hop architecture. This isn't." But I know that as a hip-hopper—and you know, I'm from the old guard, not the original, but the old guard—we've got guys who are like, "This is hip-hop. This isn't." And I have to break it to them, like, "Hey guys, this is hip-hop. And this is hip-hop as well." 

But we can't get caught up in what we're calling it. I mean, there are people making stuff they're calling "post–hip-hop" now. And I go, Okay. I see you trying to delineate yourself, but it's mainly for marketing purposes. And the fact that you're thinking about marketing shows me that you're still following an old line of thinking. Anyway, hip-hop architecture isn't about defining it, but identifying it. 

SC: Yeah.

TM: I really feel that that is gonna be just as important for hip-hop as identifying break dancing, or graffiti, or music as part of it. It's going to add to the legacy and longevity of this culture, because now it's being frozen in time in these buildings, in these monuments. 

SC: Brilliant. You know, I'm not gonna put myself out there as the sole arbiter of what is or what isn't, but I'm gonna say, "This is what deserves talking about. This is part of the conversation. Let's bring this in." That started with the exhibition [currently at the Museum of Design Atlanta], where more than two dozen people are involved with their works: people from Australia, Germany, the Netherlands, Nigeria, across the U.S. They're students, practitioners, academics—and it's growing. There are all these different people represented, all of these voices being heard. Tajai, you hit it on the head: It's not about excluding people, it's about including them. Who are we including in the conversation? 

The other thing that you said that I go off on sometimes is the fact that naming things is a capitalist pursuit. 

TM: Mm-hmm. 

SC: Naming anything—you're putting a label on it so that it has a value, so that we can place it within our realm of values within society, and then we can own it. People come to me about hip-hop architecture all the time and say, "You gotta make sure you own this properly. You gotta make sure that you have the property rights." I don't need any of that. I want it to be open source.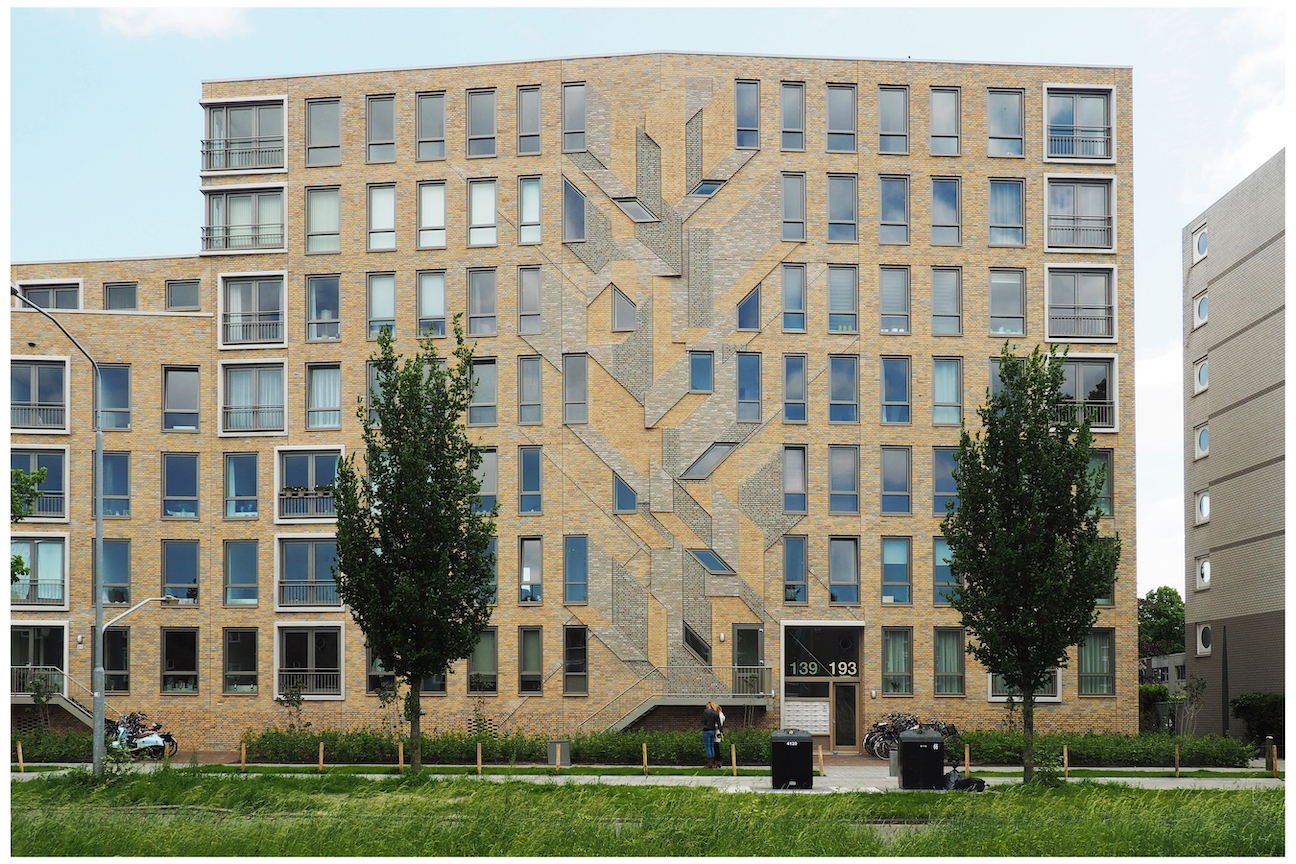 What's an example of a building you'd include in the hip-hop architectural cannon? 

TM: There's a place called Skaters Palace, in Münster. I've performed there a lot. It's basically bombed out, graffitied out. Most buildings in Germany are like that, and they respect it as art. 

But Skaters Palace is literally like, a skate ramp slash b-boy, b-girl competition slash venue. I can't even remember the exterior of the building. But when I walk in, I'm like, Yo, this is hip-hop. Everything you're gonna do in there, the environment, is conducive to hip-hopping.

SC: Fantastic. I have a few examples that I like to think about. And similarly, they have to do with experience. It's much more about something happening there than what it looks like. 

One is, I gave a lecture last year in Chattanooga, Tennessee, at a place called Stove Works. It's this old warehouse building that's being converted into artists' residencies, and they have a secondary plan to do the rest of it. There's a big lawn in the middle, and Heather Heart has one of her sinking rooftop pieces in the middle. My lecture was outdoors, in this courtyard space. It was this really beautiful experience of having a DJ out there, and a spoken-word poet, and graffiti on some of the walls. It was this all-encompassing experiential space of conversation, of different art, and of music and sounds and speech. 

There's another space here in Charlotte called Camp North End. This is a whole area of warehouses that were underused or closed for a long time. It's not fully developed yet, but they have been putting on these different events. There's a market that shows up every now and then. They started renovating and renting out office space. There's food and beverages. There's parties. There's art galleries and a whole art institution. It's about having all of these functions happening in the same space, and having those spaces being used in ways that they were never intended to be used. It's like, these spaces thrive more when there's some old industrial component that's now being used in new ways, and then you add in the arts as well. That seems to be the perfect melting pot of the whole thing. 

That's really helpful. I think the word "architecture" in hip-hop architecture is what keeps throwing me. It's not always about how a built form looks. It's more about how that form is used, and deems that the value of a space: how you're living within it. 

TM: But that's the value of any space. I think we get caught up, as designers—you know, I remember I had one professor who was all about form following function. He was always like, "Hey. You don't live outside your house, bro." I'm thinking about this shape, this form, and he'd be like, "Who lives outside their house? Deal with that later. There's applications, and all of these kinds of things you can do to make it fit the context, but the lived experience is what's important." 

So I can see why this might lend to that. Most of the examples I'd come up with are experiential, about how you're made to feel. I mean, even the greatest buildings, the exterior makes you feel a certain way because we're into forms and stuff, right? However, experience and how you feel inside of it, and how you inhabit and use it, are really the real purpose of architecture. So I don't think there's a tension between the hip-hop and the architecture, or us focusing on the experiential aspect of it rather than the formal aspect. 

SC: For sure. And it brings us back to the first part of the conversation, which is about the limitations of architecture. When we say that the architecture part of hip-hop architecture is where the problem lies, or the problematized part of the conversation, it's because the way we think about architecture, and what we define architecture as, is so much more limiting than what architecture actually is. 

This is why I am so interested and invested in this work: I see myself primarily as an architect. But the way that architecture is defined is just way too limiting for my whole realm. I don't want to see myself as a hip-hop architect as a subset of what I do. What I want to do is beyond the limited nature of architecture.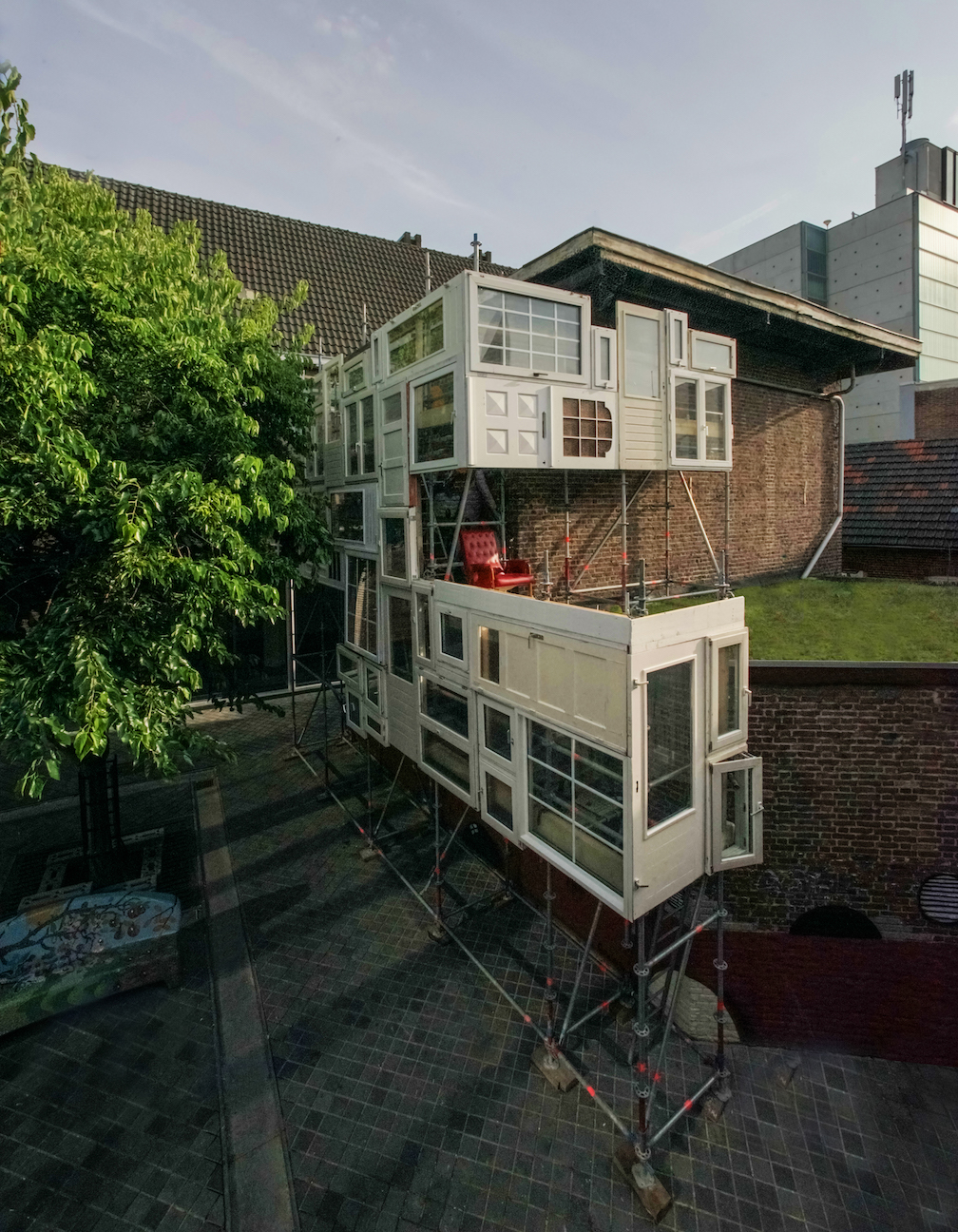 About that experiential part: How do you see hip-hop architecture affecting our homes?

TM: I've seen it. I mean, any home I've lived in has been that. Imagine a space with a soundtrack. A space with an art area that is exhausted, so you can do aerosol art inside it. A space with a common area that's not about watching TV, but about dance, or physical movement. It's possible to set up a residence that is conducive to hip-hop activities as they have been traditionally defined. 

The other thing is, using textures and finishes, you can create a space that says "hip-hop." And I don't just mean cheese: "Oh, look at my graffiti wall!" The experiential part is important. No, I'm not just having a graffiti wall. Maybe it refreshes every ten days. Or maybe I'm filling the wall from the inside, and it's being broadcast onto my driveway, with all these different technologies. There's ways to do it so these aren't simple, static things. 

And them not being static is part of it. Like I said about those buildings in Germany: The reason I like them is because every time I go, they've changed. They're constantly evolving, and I feel like there's a way to create residential architecture that lends itself to that. It doesn't have to be the one-to-one ways that I described. 

SC: Yeah. There are so many different layers to that question. From an individual standpoint, hip-hop architecture could manifest in everything from decking your room out with certain posters or how you set up your furniture, to the house having different [programmatic] elements, as Tajai's talking about. It could also manifest through actually elevating the mundane, such as using the street as a performance space. 

This approach has been in the DNA of Black people's living spaces for generations. That's why the porch is such an important space, not just as a viewing or watching space, but one for collaboration and exchange. The use of the space has different connotations because we're approaching it from a different mindset. So there's this way that a structure might not look any different, but how it's used or how it's performed or the way that art intersects with it changes.

On larger scales, the formal aspects of hip-hop architecture are really powerful. You'll see dynamic things that you didn't expect to be dynamic, shifting in ways that might remind us of a b-boy, or graffiti, or the buildings in Germany, where it's constantly changing or replicating itself in one way or another. That brings us to the realm of collective housing, or multiple housing. Some of this we've already seen in informal settlements, in how they aggregate and the logistics within them, and how they use materials, found materials, cheap materials, or materials from the surrounding landscape to build their residential communities. Think about what Alejandro Aravena did in Chile, where he just built half of the house and let everybody else fill in the rest. 

There are so many ways in which this kind of thinking can transform the living environment. But what we must first acknowledge is that hip-hop is at the core of almost every part of our society right now. We resist the urge to fall into this constrained norm of residential living or living in general, and we allow ourselves to change and to live in ways that we never expected.

There's one other example I wanted to cite that comes up controversially all the time. I bring it into the conversation because I think it needs to be part of the conversation—not because I like it, or because it's great, or because it is validated as hip-hop architecture. It's a building that ITN Architects developed in Melbourne over ten years ago, and they collaborated with an O.G. graffiti artist named Prowla. That's probably the least hip-hop part of that building: the extruded design of one side of the building spells out the word "hive" in wild style lettering. The Hive Apartment building. That's the least hip-hop part of it, because it's so static and sterile. But the rest of it is so hip-hop on so many levels. There's a fish tank in the ceiling of the living room. Who does that shit? It's so hip-hop, it's so baller and brazen, like, "I'm gonna do this, and I don't care what you think about it." 

Why is it important to have homes like that?

SC: There's a statement that comes up all the time for me that says, "If we're not growing, we're dying." That's why it's important. If we're not adapting, changing, growing, evolving, if we're not pushing the limits, then we're not achieving our purpose on this planet. 

We were recently writing statements on the walls in our studio, and the first one I wrote was, "Let that shit go." Just let it go. We gotta move on. That's the baseline of why it's important. There's not any more theoretical way of saying, "This is important because it's going to help us in this sector and that sector, and we're gonna see this level of change that we can map in our charts." It's just like, we need to change. And hip-hop has the blueprint for that. 

TM: Yeah. In hip-hop's conception, change—that's the main thing. Taking stuff we have in front of us and changing it into something else. The process of making that change is also important. How do we make these changes with it being a feature, rather than an add-on? Being a feature is one of the tenets of hip-hop, and subsequently, hip-hop architecture. 

Even the concept of the word fresh—that means it's new. That means it just came in. Something being fresh means that it's not what happened before. "Yo, that's fresh!" But it's not necessarily celebrating the newness; it's celebrating something that exists because someone made a fundamental tweak to something that already existed that then elicits this response. 

SC: You're really bringing it today, Taj. [Laughter]

You both hit the nail on the head there. But for readers still trying to wrap their heads around hip-hop architecture, what core parts of the movement do you want them to remember?

SC: The big takeaway for people is to just keep their minds open, and to be more curious and receptive rather than thinking they know what something is, and go, "Okay, now I know"—locking their minds off to any other possibilities. We could be completely wrong. But that doesn't mean we can't open it up to a larger conversation, and find what's next, what's fresh, together. 


This interview has been edited and condensed for clarity.