How little can you get away with?
Untapped is published by the design company
Henrybuilt
.
THE BUILT ENVIRONMENT
08.14.2023
Can a Church Solve Canada's Housing Crisis?
Kindred Works offers an ambitious model for transforming religious and other sites into homes—and for serving its community—at scale.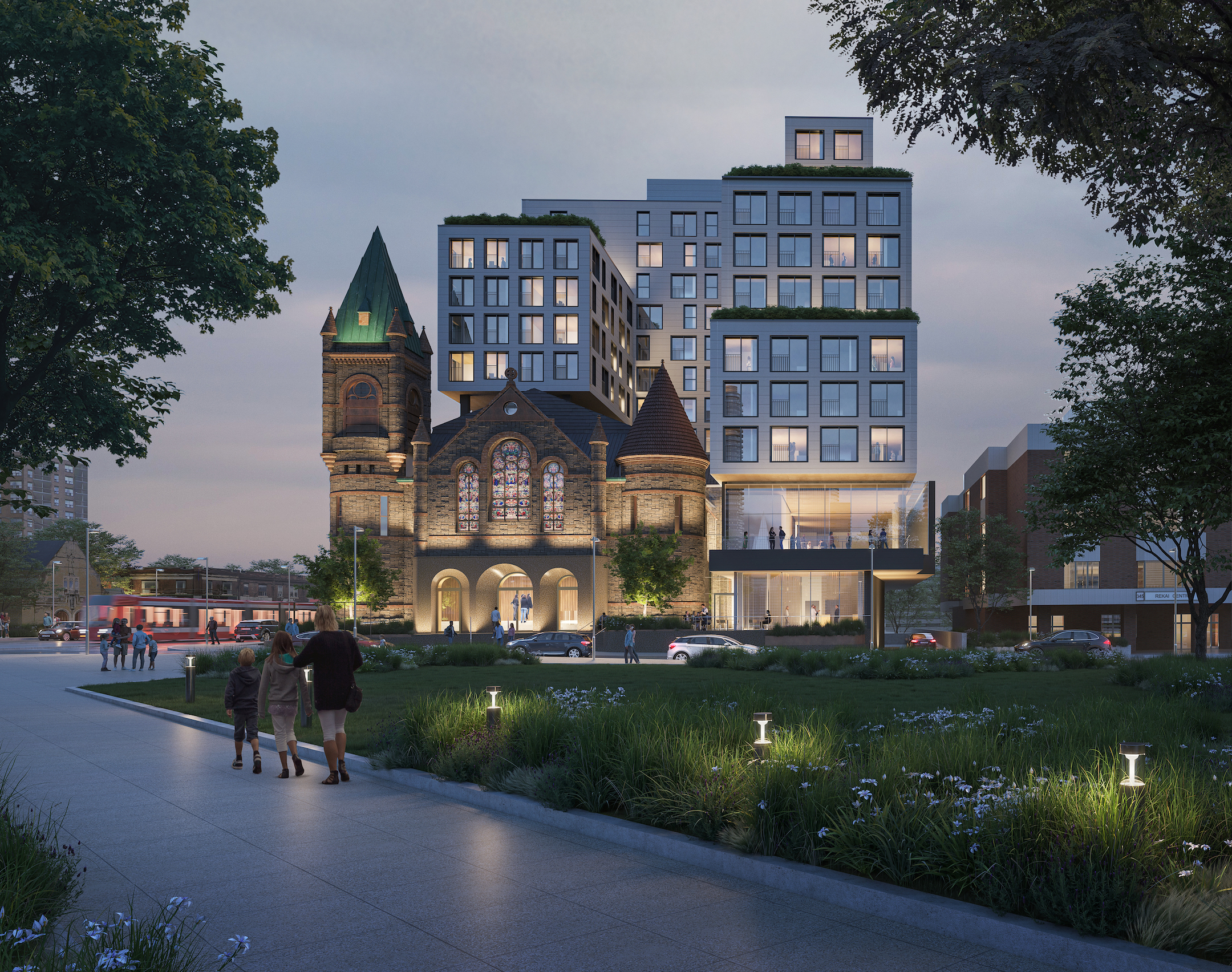 When Parsonage Church went up, in 1876, nobody could have imagined a housing shortage. The land that would become Toronto was sparsely colonized, and the church's congregation prayed surrounded by farmland. Jump forward a century and a half, and the church, today known as Wexford Heights United Church, is used by several congregations of different denominations.

Now its property could serve a new role in today's greater Toronto area—a region of six million with a crippling housing shortage and one-bedroom apartments going for $2,500 a month. If all goes to plan, the site will soon see an 11-story tower and two rows of townhouses. It will retain the church's cemetery and community spaces, and create 100 mixed-income rental units.

But most of the church will be gone. "Our job is about keeping the same principles, not the same architecture," says Tim Blair, CEO of Kindred Works, the company that's pursuing the project. "We're addressing the housing crisis, addressing the climate crisis…. It's not business and development as usual." Rather, it's laying the groundwork for a plausible, stable model for transforming property development, construction, and quality of life for many working- and middle-class Canadians.

Kindred Works is part of a growing sector across North America: one focused on the redevelopment of religious sites for new uses, often with a desire to generate common good in the form of social, environmental, and economic benefits. Between the politicking of the YIMBY (for "yes in my backyard") crusade and their criticism of NIMBY ("not in my backyard") locals, this loose movement is sometimes pegged as YIGBY: Yes In God's Backyard.

Leading a coalition of partners across the country that include nonprofits, private landowners, and communities of faith, Kindred Works aims to build housing for more than 34,000 people in the next 15 years, and it has scaled up. It focuses on creating a balanced financial and social mix of tenants by offering different-sized rental units, at below- and at-market rates. At its office in the 108-year-old former headquarters of the Royal Bank, its staff of 23 is now working on 22 active projects across Canada, totaling 3,300 housing units. The impetus for their work is an issue common to religious congregations, especially churches, across the continent: a dearth of worshippers and a lot of empty floor space.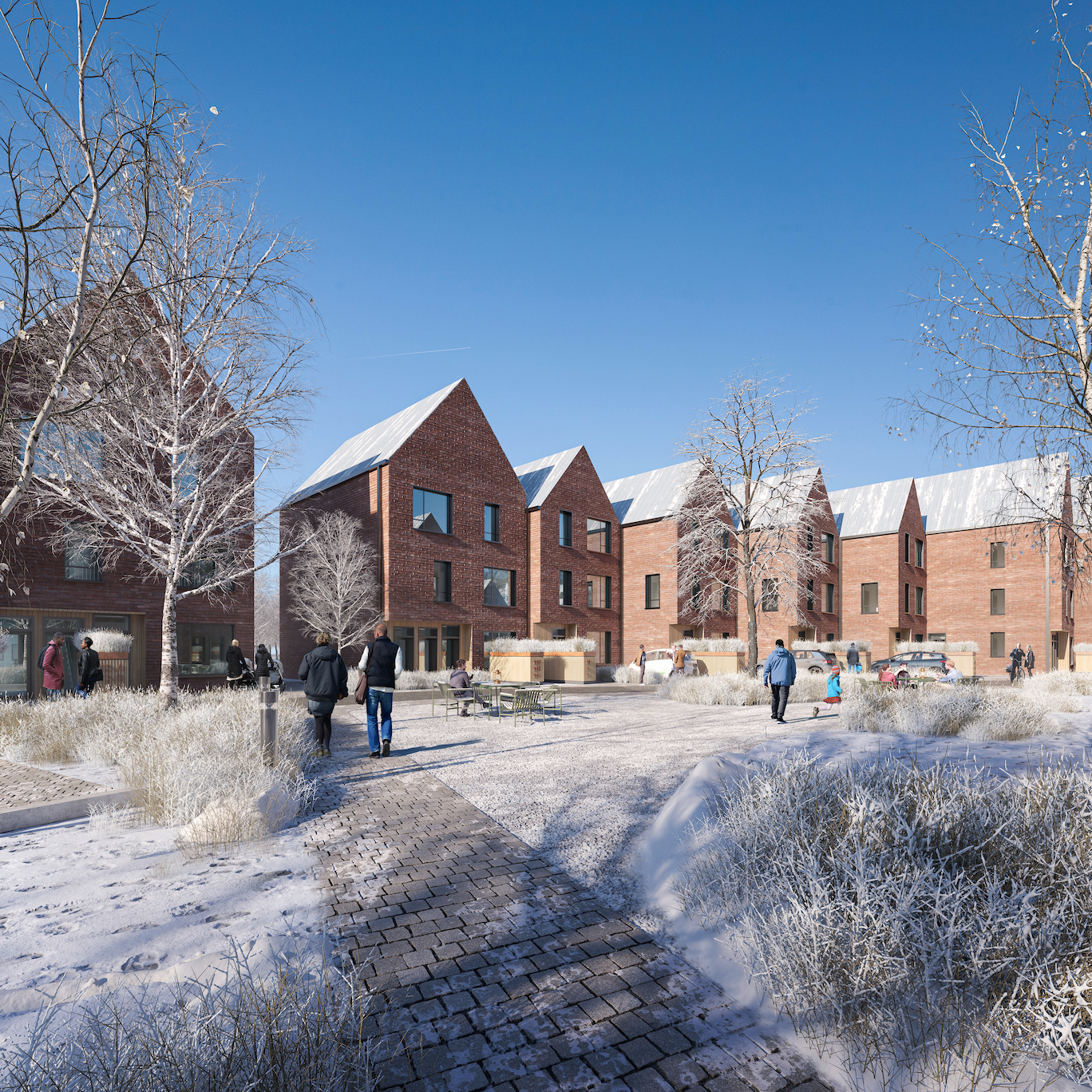 The organization began as a development arm of the United Church of Canada, the country's largest Protestant denomination. Inaugurated in 1925, the United Church brought together Methodist, Congregational, and most Presbyterian churches. This many-branched history meant that it had a lot of properties—serving around 2,800 congregations. In the past decade, says Erik Mathiesen, an executive with the church's national organization, "We realized that the biggest problems our congregations faced were building-related." As congregations lost members, small and aging groups of congregants were left to manage the real estate. "We are choking on our buildings," Mathiesen says.

While these churches are often deeply meaningful to locals, several close each year, and frequently come to an unceremonious end. "In the past, sites were often sold," explains David Constable, Kindred Works's chief development officer. "Especially in urban centers, the community space would be lost, they'd be turned into condos and the common good would not be served."

The church saw an opportunity to do better, leveraging its land to downsize worship spaces while providing badly needed housing. (Canada could be short 3.5 million homes by the end of the decade.) At the same time, the church could retain worship space for those congregations that remain, as well as space for daycares, food banks, and social groups.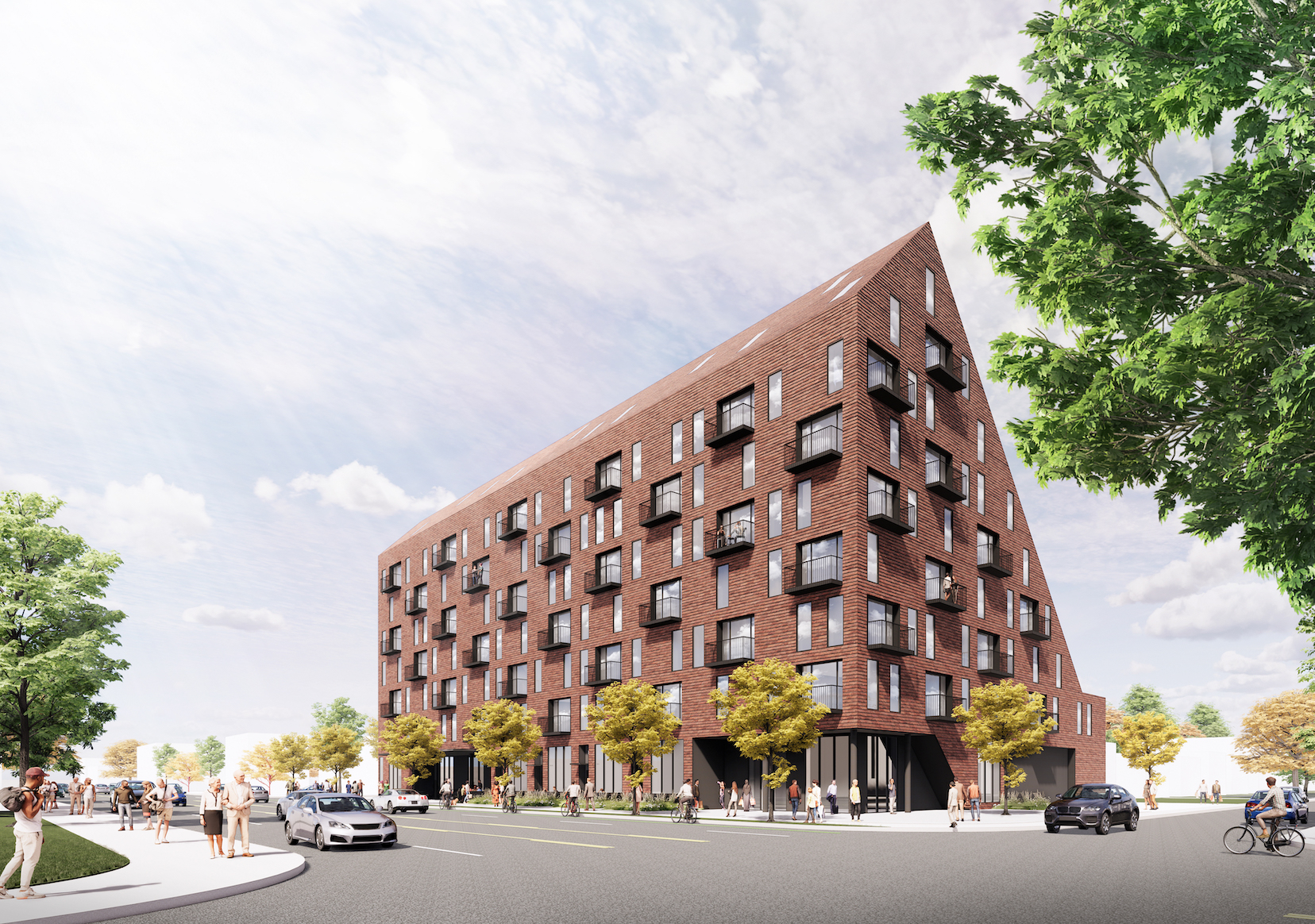 Blair, a seasoned real estate investment banker, joined the United Property Resource Corporation, an independent company founded by the United Church of Canada to bring real estate expertise to communities of faith, in 2020, seeing the opportunity to make social change at scale. While there, he worked closely with Constable to develop a systems-based approach to unlocking the potential of the church's sites. They soon realized that this model could serve other churches and affordable-housing organizations, and together launched Kindred Works in 2022. 

Its business model has several components. One: Kindred Works will act as the development manager, asset manager, and property manager for most of the properties it develops as a means to ensure the purpose, values, and design of the neighborhoods it creates are retained in the long term. Two: The organization is "purpose-driven," as Blair puts it. And three: Kindred Works focuses on breadth. By considering a large group of sites at once, the organization hopes to achieve economies of scale in construction and design.

But design itself is a crucial component. Each Kindred Works project aims for architectural excellence and a high level of environmental performance. The company has a long-running relationship with KPMB, a well-regarded Toronto architecture firm: Constable, the chief development officer, spent 16 years there as an architect before joining Kindred Works.

So far, there are 22 projects in active development, on which KPMB is working with Kindred Works as a close partner. Kindred Works aims to have its first groundbreaking later this year, on a site in Orillia, Ontario. "We're taking a portfolio-wide approach," says Myriam Tawadros, a senior associate at KPMB. "There are fourteen or fifteen architects working together on projects, and when one detail is settled, they use it for other projects as well." Lessons learned from a given building will similarly be implemented across sites.

While Kindred Works is creating systematized approaches to its design, approvals, construction, and financing processes, the framework allows each project to reflect its local context. For instance, a downtown Toronto project proposes to wrap a 12-story mixed-used structure, which includes rental apartments, around an 1887 Victorian pile. Townhouses might share a basic layout and façade details; mid-rise buildings will be made with prefabricated wall sections, designed for a high level of energy efficiency.

The project proposed for the Wexford Heights United site includes two blocks of townhouse apartments that run along the edges of the site, facing the 1950s bungalows next door and flanking a community garden. The tower will have a gabled roof, with each building serving as an icon for an idea of home.

Meanwhile, the chapel—the only part of the church to remain, as later additions are to be removed—would become a community space, available for use by neighborhood Girl Guides or book clubs, with a kitchen ready to churn out samosas.

The thread here, Blair says, is thinking about the site as part of the community. "A place like this has always been a piece of the fabric of neighborhoods," he says. "Often we're thinking about how we can keep that cohesiveness. Neighborhoods need gathering places [in order] to come together."

Most developers don't worry about that sort of thing. Kindred Works has decided that it has to. The organization has set itself several ambitious goals, aiming to address economic, social, and environmental issues at the same time. Among its targets: spending 80 percent of its project costs on local businesses and labor, pricing one-third of its units at below-market rates, getting a four-dollar social return on investment for every dollar it spends, and becoming Net Positive by 2030. "We're trying to create a model where you can actually create financial sustainability by helping people and planet," Constable says.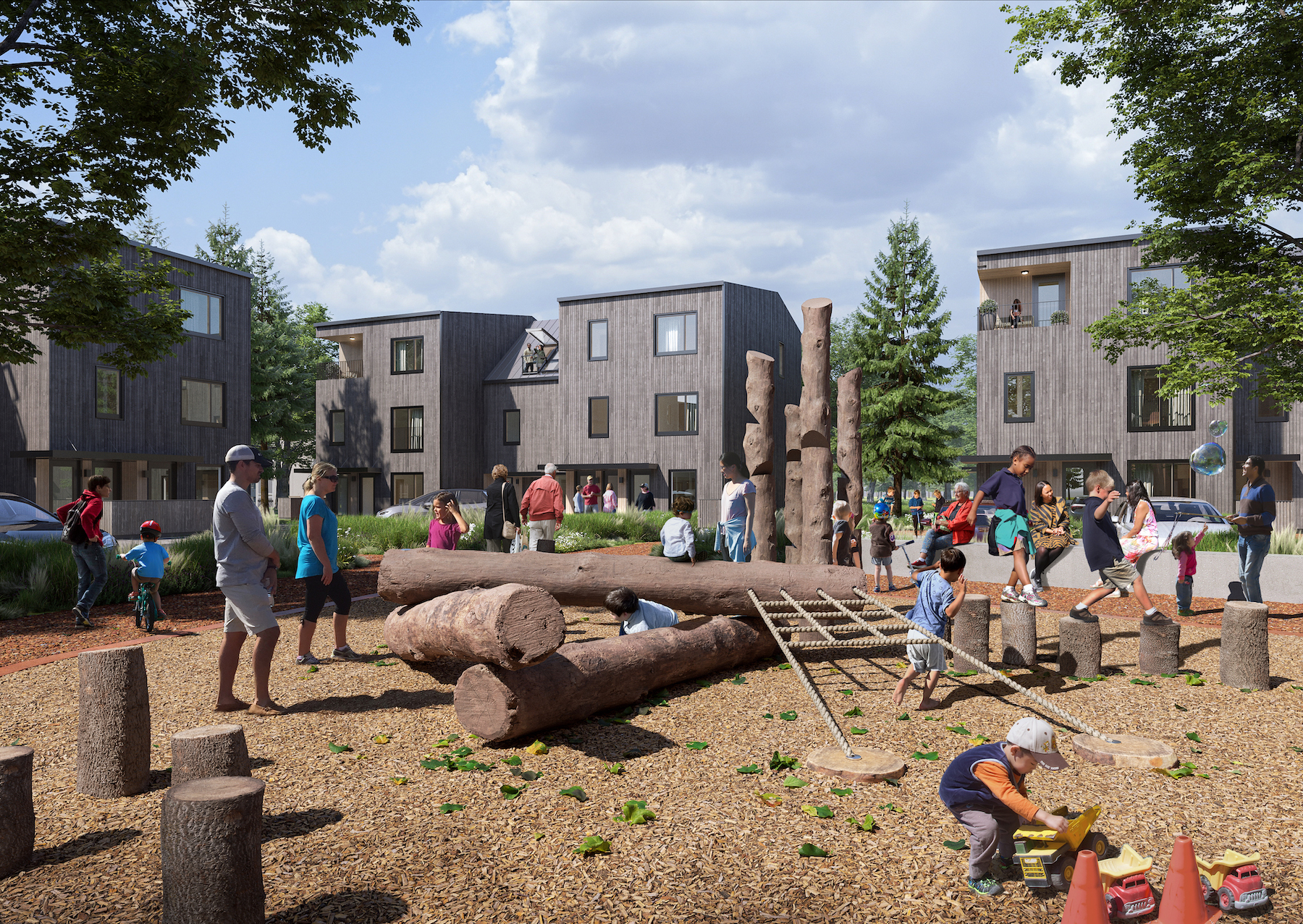 How will it accomplish that? In part, through scale and a diverse range of partners. Among its collaborators, Kindred Works is currently teaming up with the Toronto Diocese of the Anglican Church of Canada and with Woodgreen, an independent affordable housing provider in Toronto. Kindred Works and Woodgreen are teaming up on several projects, says Woodgreen vice president Mwarigha, with Kindred Works acting variously as a development manager or full partner. The company benefits from its unusual business structure, large size, and expertise, Mwarigha says. "When you put these together, it starts to be possible to really build."

Mark Richardson, a volunteer housing advocate in Toronto, is more skeptical. "Kindred Works has the opportunity to professionalize this process" of social purpose housing development "on behalf of the church and other organizations that face similar issues," he says. "But government puts up so many hurdles to building housing—you need to be able to navigate them."

That's because any housing delivered at below-market rates requires some degree of government subsidy. And Richardson points out that the situation in Canada is different than that in the United States. The American Low-Income Housing Tax Credit program has fertilized a large group of not-for-profit housing providers, and the flow of federal funding is fairly predictable. In Canada, affordable housing relies mostly on low-interest government loans. And although the country's Liberal government has announced that housing is a priority, the agency in charge has been slow to get funding out the door. Kindred Works relies in part on such loans and other low-cost borrowing, but recent rate hikes have demonstrated the risk of such a model.

This, says Blair, is why Kindred Works is trying to make its buildings as close as possible to self-supporting. "We need to generate resources so that we can keep doing this long into the future," he says. With approximately 70 percent of the homes in each project being rented at market rates, these projects should generate a return, and thus not rely on unpredictable public funding. "We can de-risk the projects by securing the property and taking on the municipal approval risk, but we need to generate the appropriate market risk–adjusted return to attract capital," Blair says.

But this is easier said than done. The Kindred Works project is a very particular attempt to line up technical, financial, and political tools in the service of housing. The pandemic provided a shock, in the form of higher interest rates—a reminder that this model is relatively fragile.

Still, Blair says, "we know that it takes many people doing many different things to solve the housing crisis." Kindred Works is forging ahead, he implies, and it will find a way.